About Aaron S. Mansfield
Accolades

Board Certified in Medical Oncology

Pleural and Lung Cancer

Immunotherapy

Excellence in Research

10+ Years of Experience
Mansfield is a medical oncologist and translational scientist specializing in lung cancer and mesothelioma at Minnesota's Mayo Clinic in Rochester.
He believes immunotherapy, which allows a patient's own immune system to fight the cancer cells, will change the way doctors will be treating their patients.
Standard-of-care treatment for mesothelioma, which has no definitive cure and a traditionally poor prognosis, has not changed since 2003 when pemetrexed was added to cisplatin as a chemotherapy combination.
Mansfield believes that immunotherapy will soon become the accepted second-line therapy for mesothelioma and challenge the front-line treatment still used today.
"Immunotherapy is knocking on the door of our standard of care right now," he said. "If we talk again in a year or two, there is going to be a different treatment landscape than there is now."
When he isn't seeing patients, Mansfield is immersed in basic research and clinical trials that benefit current and future patients, discovering what works and doesn't work well, and helping move new therapies through the approval process.
Research Is Key to Progress
Mansfield's research, according to the Mayo Clinic, involves the development of drugs that will fight mesothelioma and slow tumor growth, among other studies.
Early drug development: He is the principal investigator of a segment of the National Cancer Institute's Molecular Analysis for Therapy Choice clinical trial. He also has been instrumental in designing mesothelioma trials for novel drug combinations.
Tumor immunology: He is focused on refining the drugs that inhibit proteins, such as PD-L1 and PD-1, which stop the immune system from attacking lung cancer and mesothelioma tumor cells.
Thrombosis in cancer: Mansfield is examining the prognostic significance and characterizing the patterns of thrombotic events in lung cancer in an effort to improve patient treatment selection.
"For a subset of patients with lung cancer, you can say with some certainty that this drug, or that drug, will shrink the tumor and you'll feel better," he said. "The problem with mesothelioma is we can't always predict who will benefit, and who will not."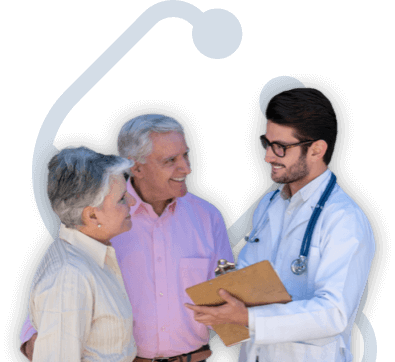 Get the Best Treatment
Get help connecting with Dr. Mansfield and find the treatment that's best for you or your loved one.
Get Help Now
Mansfield Is National Authority on Lung Cancer Research
Mansfield recently wrote an editorial for the journal Lung Cancer.
It detailed the advancements of immunotherapy drugs such as pembrolizumab and nivolumab in lung cancer research.
"The lung cancer data today supports the fact that these drugs are effective," he said. "But you can't always make the leap that because they work for lung cancer they'll work for mesothelioma. That being said, patients with mesothelioma are responding."
Mansfield graduated from the University of California-Irvine School of Medicine in 2006. He did his residency and fellowship in internal medicine at the Mayo Clinic College of Medicine, where he stayed and served as a clinical investigator in 2013.
"Immunotherapy is not a cure-all. And you can't get overly optimistic for the reality of what it does," he said. "But for a subset of patients, they are going to do better, and with few side effects. I can't predict, but my hope is that these [drugs] become standard of care."
See More Top Mesothelioma Doctors
Disclaimer: Dr. Aaron S. Mansfield has no professional affiliation with Asbestos.com.

Get Help Contacting this Doctor
Find an Active Mesothelioma Clinical Trial
Find Now
1 Cited Article Sources
The sources on all content featured in The Mesothelioma Center at Asbestos.com include medical and scientific studies, peer-reviewed studies and other research documents from reputable organizations.
How did this article help you?
What about this article isn't helpful for you?
Did this article help you?
Thank you for your feedback.
Would you like to speak with a Patient Advocate?
Last Modified July 24, 2020