Pleural Specialist
A medical doctor who treats pleural mesothelioma, an asbestos-related cancer that develops in the pleura, which is the thin lining that covers the lungs and chest wall.
Dr. Amin J. Mirhadi
Radiation Oncologist
Dr. Amin J. Mirhadi is a renowned radiation oncologist treating patients with pleural mesothelioma at the Cedars-Sinai Samuel Oschin Comprehensive Cancer Center in Los Angeles.
Quick Facts
Get to Know Dr. Amin J. Mirhadi
Radiation oncologist Dr. Amin J. Mirhadi is a key member of the multidisciplinary Mesothelioma Program at the Cedars-Sinai Samuel Oschin Comprehensive Cancer Center.
The Mesothelioma Program includes immunotherapy clinical trials and early detection testing for disease while emphasizing a personalized approach to treating this rare cancer.
Mirhadi handles the image-guided, precision radiation treatments that are often part of a trimodality regimen leading to extended survival for patients. He works closely with other specialists, including thoracic oncologist Dr. Ani Balmanoukian and thoracic surgeon Dr. Harmik Soukiasian at Cedars-Sinai.
He also treats lung cancer, breast cancer, brain cancer, pineal tumors and spinal meningiomas. Mirhadi is skilled in stereotactic radiosurgery and intensity-modulated radiation therapy.
Specialties of Dr. Amin J. Mirhadi
Radiation oncology
Pleural mesothelioma
Lung cancer
Brain cancers
Breast tumors
Interventional oncology
Metastatic bone cancers
Stereotactic radiosurgery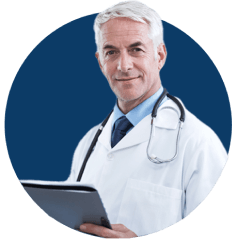 Find a Mesothelioma Specialist
Get specialized treatment from experienced mesothelioma doctors.
Dr. Amin J. Mirhadi's Experience and Medical Education
Cedars-Sinai Samuel Oschin Comprehensive Cancer Center
University of California, Irvine School of Medicine (M.D.)
UCLA Medical Center (Residency)
Santa Barbara Cottage Hospital (Residency)
Awards and Certifications
Compassion Accolade Rewarding Excellence Award
ACRO Award for Outstanding Work in Pediatric Radiation Oncology
Cedars-Sinai Medical Center Leadership Development Course
Radiation Therapy Oncology Group (Member)
American Society of Therapeutic Radiology and Oncology (Member)
Publications of Dr. Amin J. Mirhadi
Anderson, E.M. et al. (2020, August 15). Interstitial high-dose-rate brachytherapy in the treatment of keloids: Moving toward a volumetric approach. Brachytherapy.
Powell, A. et al. (2020, July). The Association Between Use of Hypofractionation and Treatment Completion Among Recipients of Radiation Therapy Post-Mastectomy. Practical Radiation Oncology.
Mirhadi, A. et al. (2017, March). Effect of Long-Term Hormonal Therapy (vs Short-Term Hormonal Therapy): A Secondary Analysis of Intermediate-Risk Prostate Cancer Patients Treated on NRG Oncology RTOG 9202. International Journal of Radiation Oncology, Biology and Physics.
Sandler, H. & Mirhadi, A.J. (2010, June). Current status of radiation therapy for bladder cancer. Expert Review of Anticancer Therapy.

Browse Our Free Mesothelioma Webinars
Access More than $32 Billion in Trust Funds

Find Active Mesothelioma Clinical Trials