Pleural Specialist
A medical doctor who treats pleural mesothelioma, an asbestos-related cancer that develops in the pleura, which is the thin lining that covers the lungs and chest wall.
Dr. Brian Pettiford
Thoracic Surgeon
As a young man, Dr. Brian Pettiford was always intrigued by what his father did every day as an auto mechanic, making troubled cars run smoothly again. He also relished his mother's stories. She was a nurse at the local hospital.
Get in Touch
Get to Know Dr. Brian Pettiford
Thoracic surgeon Dr. Brian Pettiford has helped turn the Ochsner Cancer Institute into a regional destination center for pleural mesothelioma treatment, attracting patients from throughout the Gulf Coast.
Pettiford joined a burgeoning thoracic oncology program in 2014, bringing his much-needed surgical skills to New Orleans, a previously underserved population with a high incidence rate for mesothelioma.
He has been performing both the extrapleural pneumonectomy and the pleurectomy and decortication surgeries for mesothelioma, allowing patients to survive this cancer with no definitive cure.
Pettiford's primary interests are in malignant and benign diseases of the lungs. He also has extensive experience in the treatment of esophageal cancer. Many of his lung cancer treatments involve minimally invasive surgical procedures.
He is a big believer in the multidisciplinary approach to treatment, working closely with medical oncologists and radiation oncologists to personalize care for each patient.
"Our goal is for Ochsner to be the mesothelioma referral center for the entire Gulf South region," Pettiford said. "We have the experience in handling these patients. We have cutting-edge therapies, the latest clinical trials. We're not standard cookbook medical oncology. These patients need to be at a specialty center like ours to get the best treatment possible."
Contact Dr. Brian Pettiford
Specialties of Dr. Brian Pettiford
Lung cancer
Robotic surgery
Cardiothoracic surgery
Esophageal cancer
Gastroesophageal reflux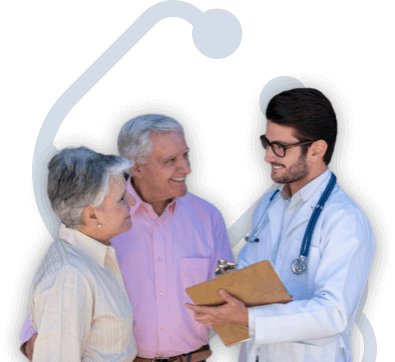 Get the Best Treatment
We can help you or a loved one get in contact with Dr. Pettiford and find the treatment that's best for you.
Dr. Brian Pettiford's Experience and Medical Education
Ochsner Medical Center
University of Pittsburgh Medical Center
WellSpan Health System, York, Pennsylvania
University of Pittsburgh School of Medicine (Fellowship, residency and M.D.)
Awards and Certifications for Dr. Brian Pettiford
Board certified in thoracic surgery
American College of Surgeons (Fellow)
Southern Thoracic Surgical Society (Member)
Eastern Cardiothoracic Surgical Society (Member)
Publications of Dr. Brian Pettiford
Hann, M.C. et al. (2018). Novel Chest Wall Reconstruction Following Excision of an Xiphisternal Chondrosarcoma. The Ochsner Journal.
Pettiford, B.L. et al. (2010, January). Anterior minithoracotomy: a direct approach to the difficult hilum for upper lobectomy, pneumonectomy, and sleeve lobectomy. The Annals of Thoracic Surgery.
Pettiford, B.L. et al. (2008, December). Technical Challenges and Utility of Anterior Exposure for Thoracic Spine Pathology. The Annals of Thoracic Surgery.
Schuchert, M.J. et al. (2007, September). Anatomic segmentectomy in the treatment of stage I non-small cell lung cancer. The Annals of Thoracic Surgery.