About Brian Pettiford
Accolades

Board Certified in Thoracic and Cardiac Surgery

Pleural and Lung Cancer

Works for Specialty Center

Minimally Invasive Surgery

Excellence in Research
It seemed natural for Dr. Brian Pettiford to merge the two careers of his parents: Fixing people.
Pettiford is the talented young thoracic surgeon who has taken the reigns of the pleural mesothelioma program at the Ochsner Cancer Institute in New Orleans, now attracting patients from across the Gulf Coast.
"In the summers, I used to hang out at the station where my father worked, and it was always amazing to me how he used his hands under the hood to take something broken, and make it normal again," Pettiford said. "Combine that with what my mother did and it's probably why I gravitated toward a career in surgery, and trying to make people better."
Pettiford has been performing the aggressive extrapleural pneumonectomy (EPP) and the more meticulous pleurectomy/decortication surgeries for mesothelioma patients at Ochsner, allowing them to survive this cancer with no definitive cure.
Pettiford came to Ochsner in 2014 after serving as an assistant professor of thoracic surgery at the acclaimed University of Pittsburgh Medical Center, where he earlier attended medical school and continued his training. He also worked at the Wellspan Health System as a cardiothoracic surgeon.
"Patients and their families are bestowing upon you a certain degree of trust, opening themselves up both emotionally and physically," Pettiford said. "I don't take that lightly. You want the family to feel like they have placed their trust in the right person."
He left Pittsburgh and a more established mesothelioma program for a newer, burgeoning program with a glaring need for his keen surgical skills. This was an underserved population with a high incidence rates for mesothelioma, stemming from the shipping and shipbuilding industries and the nearby blue-collar workforce. He has filled the void well.
Louisiana also has the second-highest cancer incidence rate in the country. Dr. Charles Conway was already there handling the peritoneal mesothelioma cases.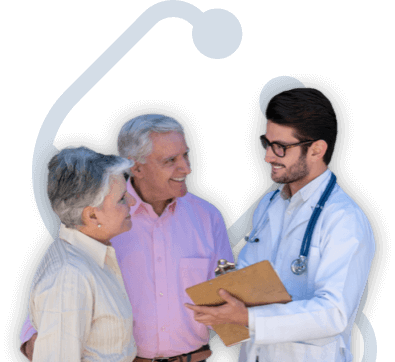 Get the Best Treatment
We can help you or a loved one get in contact with Dr. Pettiford and find the treatment that's best for you.
Get Help Now
"Our goal is for Ochsner to be the mesothelioma referral center for the entire Gulf South region," Pettiford said. "We have the experience in handling these patients. We have the cutting edge therapies, the latest clinical trials. We're not standard cookbook medical oncology. These patients need to be at a specialty center like ours to get the best treatment possible."
Pettiford also has extensive experience in the treatment of esophageal cancer and other esophageal conditions. His primary interests are in malignant and benign diseases of the lung, along with minimally invasive management of lung cancer.
Mesothelioma is a rare and aggressive cancer caused by the inhalation or ingestion of asbestos fibers. An estimated 3,000 Americans are diagnosed annually. Many medical professionals, including oncologists, rarely see it. The experience of Pettiford and Conway is be invaluable.
He is a fellow of the American College of Surgeons and the Society of Surgical Oncology. He is certified by the American Board of Thoracic Surgery. He has authored or co-authored more than 40 journal articles and book chapters.
He believes advances in mesothelioma treatment are being made with better targeting of chemotherapy agents, and through a better selection of surgical patients.
"There has to be a multimodality approach to treatment," he said. "You can perform the greatest surgery in the world, but it takes the different disciplines [medical oncology, radiation oncology and nursing] to provide the best care possible. There has to be a team approach. That's what we can offer patients today."
See More Top Mesothelioma Doctors
Disclaimer: Dr. Brian Pettiford has no professional affiliation with Asbestos.com.

Get Help Contacting this Doctor
Find an Active Mesothelioma Clinical Trial
Find Now
2 Cited Article Sources
The sources on all content featured in The Mesothelioma Center at Asbestos.com include medical and scientific studies, peer-reviewed studies and other research documents from reputable organizations.
How did this article help you?
What about this article isn't helpful for you?
Did this article help you?
Thank you for your feedback.
Would you like to speak with a Patient Advocate?
Last Modified July 31, 2020