Ochsner Medical Center
Table Of Contents
Ochsner Medical Center is a renowned multidisciplinary treatment center in New Orleans, Louisiana, specializing in pleural mesothelioma. The center has been involved in cancer research for decades, and has ongoing mesothelioma clinical research trials.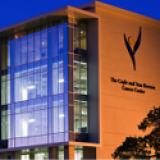 1514 Jefferson Hwy, Jefferson, LA 70121
About Ochsner Medical Center
Louisiana has the second highest cancer incidence rate in the country, providing a backdrop for Ochsner Medical Center in New Orleans, with its multidisciplinary approach that includes a unique combination of research, education and patient care.
A new emphasis on the treatment of malignant pleural mesothelioma is just one of the recent advances made at Ochsner. Former director of the cancer institute, thoracic surgeon Rodney Landreneau, performed the state's first surgical debulking/hyperthermic chemoperfusion treatment for a mesothelioma patient.
The procedure is an innovative approach that includes the removal of all visible mesothelioma tumor cells, along with a heated chemotherapy wash of the entire chest cavity to kill any microscopic cells that may remain. The same approach is used to apply heated chemotherapy to the abdominal cavity for people with peritoneal mesothelioma.
The goal at Ochsner is to become the premier treatment center in the Gulf South region for mesothelioma, filling a void that forced patients in the past to travel to other parts of the country to find a specialty center. Ochsner Medical Center is the most advanced cancer center in the region, and it offers more clinical trials than other health care centers in the area.
"There has been a large underserved population here for too long," said former director Landreneau, a Louisiana native who spent the previous 20-plus years at the renowned University of Pittsburgh Medical Center. "This is a great opportunity to really help so many people."
Ochsner Medical Center Ranked High Overall
The Ochsner Medical Center has been lauded for its excellence throughout its history, cited nationally in eight of the 12 data-driven specialties as part of the U.S. News & World Report 2013-14 rankings.
Fewer than 150 of the country's approximately 5,000 hospitals are ranked nationally in at least one category.
Ochsner received national rankings in eight specialties:
Gastroenterology and GI Surgery (16th)
Diabetes & Endocrinology (21st)
Pulmonology (24th)
Cardiology and Heart Surge (24th)
Orthopedics (31st)
Neurology and Neurosurgery (35th)
Geriatrics (42nd)
Nephrology (45th)
Ochsner also received "High Performing" rankings in several categories, including cancer care.
The Gayle and Tom Benson Cancer Center
The Gayle and Tom Benson Cancer Center facility opened in 2010, though cancer care has been available at Ochsner Medical Center since 1981. The center diagnosed and treated approximately 3,200 cancer patients in 2012 alone, providing multidisciplinary care for both children and adults, many of whom benefited from the oncologists, nurses, social workers and researchers who are housed under one roof.
The facility is designed to create a total healing environment for patients, housing all of the cancer-related services a patient would need. It includes everything from the finest specialists, to the most advanced diagnostic technology, to social workers and financial consultants.
This facility features clinics for chemotherapy infusion, hematology oncology, radiation oncology and multidisciplinary cancer care. It also houses Ochsner Cancer Institute's Prostate Center and Multidisciplinary Lung Cancer Clinic.
The facility also is designed with research and educational tools, for patients and families. Ochsner Medical Center, which is a part of the Louisiana Cancer Research Consortium (LCRC), enjoys a long-standing research partnership with the nearby LSU Health Sciences Center, which assists in the research of cancer treatment and prevention.
Founded in 2002, the LCRC is a partnership among four medical facilities in Louisiana, including Ochsner Health System, Louisiana State University Health Sciences Center, Tulane University Health Sciences Center and Xavier University of Louisiana. Their mission is to promote education and carry out cancer research.
Multidisciplinary Lung Cancer Clinic
Ochsner's lung cancer clinic uses a multidisciplinary approach to include pulmonary medicine, pathology, epidemiology, medical oncology, thoracic surgery and radiation oncology. This teamwork approach often leads to innovative treatment methods.
There is coordination involving the different medical disciplines, creating a personalized approach for each patient. Specialists from each division meet weekly to discuss each case, making sure patients are receiving the very best care.
Cutting-edge technology gives the Ochsner team access to the latest advances in imaging and image-guided radiation therapy, along with minimally invasive and robotic surgeries that often lead to much quicker recovery periods.
Clinical Trials
Ochsner has been involved in cancer research for decades and has a thriving clinical trial program that evaluates the latest advances in treatments and technology. It has the largest clinical trial research program in the New Orleans area.
Mesothelioma clinical trials are ongoing at Ochsner. Two trials are underway, and one of them involves continued administration of the chemotherapy drug pemetrexed (Alimta) after first-line chemotherapy with two drugs is completed. The other trial involves a targeted drug currently called LEE011 that inhibits cancer cell growth.
The Community Clinical Oncology Program (CCOP) began receiving funding from the National Cancer Institute (NCI) in 1983 with a direct link to the latest clinical trials throughout the country. This access to an important research infrastructure helps make it a leader in the business. In 2013, CCOP was replaced by the NCI Community Oncology Research Program, which finds placement for 200 people in clinical trials each year.
The cancer trials often compare established therapies to newer experimental therapies that have not yet received acceptance from the U.S. Food and Drug Administration (FDA). They help physicians, biotech and pharmaceutical companies design new treatment regimens.
Trials at Ochsner include many for lung, brain, breast, prostate and pancreatic cancers, along with others for melanoma, leukemia, myeloma, and head and neck cancers.