Pleural Specialist
A medical doctor who treats pleural mesothelioma, an asbestos-related cancer that develops in the pleura, which is the thin lining that covers the lungs and chest wall.
Dr. Rodney Landreneau
Thoracic Surgeon
Table Of Contents
Dr. Rodney Landreneau is a world-renowned thoracic surgeon who specializes in treating lung cancer and pleural mesothelioma at Penn Highlands DuBois in Pennsylvania.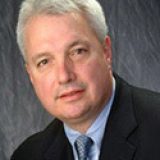 Penn Highlands DuBois DuBois, Pennsylvania (PA)
Get to Know Dr. Rodney Landreneau
Highly acclaimed thoracic surgeon Dr. Rodney Landreneau at Penn Highlands DuBois has more than 30 years of experience treating patients with esophageal diseases, lung cancer and pleural mesothelioma.
Landreneau joined The Lung Center at Penn Highlands in 2016 after serving in leadership roles at the University of Pittsburgh Medical Center, Allegheny Health Network and Ochsner Medical Center in New Orleans.
As a mesothelioma specialist, he built a well-deserved reputation as a medical pioneer by refining the surgical management of pleural mesothelioma. This includes a personalized, multidisciplinary approach to mesothelioma treatment.
Landreneau has experience in both aggressive and minimally invasive thoracic surgery. He handles cases that include esophageal achalasia, esophageal diverticulum, myasthenia gravis and interstitial lung disease.
His clinical interests also include lung cancer molecular biology and brachytherapy management.
At Penn Highlands, Landreneau works closely with cardiothoracic surgeon Dr. A. Hadi Hakki of The Heart Center and pulmonologists Dr. Sandeep Bansal and Dr. Rajesh Rao in The Lung Center.
Contact Dr. Rodney Landreneau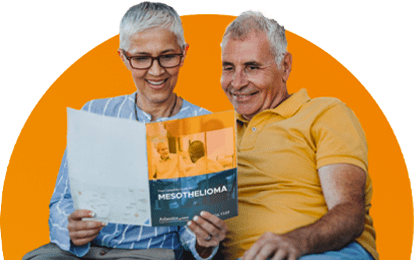 Get a Free Mesothelioma Guide
Learn about your diagnosis, top doctors and how to pay for treatment.
Specialties of Dr. Rodney Landreneau
Pleural mesothelioma
Lung cancer
Esophageal diseases
Hyperthermic chemotherapy
Video-Assisted Thoracic Surgery (VATS)
Nd-YAG laser surgery
Fluoroscopic radiation management
Dr. Rodney Landreneau's Experience and Medical Education
Penn Highlands DuBois
University of Pittsburgh Medical Center
University of Missouri Health Care
University of Texas Southwestern Medical Center (Residency)
University of Michigan Medical Center (Residency)
Louisiana State University Medical Center (MD)
Awards and Other Recognitions
General Thoracic Surgery Faculty of the Year Award
Thoracic Surgical Teaching Award
Health Care Hero Award
Top Doctors Award
Medicine Runs in Dr. Landreneau's Family
When Landreneau first embarked on a career in medicine it came as no surprise. Neither did his return to Louisiana and the Ochsner Medical Center.
It was in his blood.
His late father was a prominent surgeon in Louisiana, where Landreneau grew up. His two brothers (now deceased) also became surgeons and practiced in the state. His sister is a registered nurse still working there.
"Going to Ochsner was the right move for me at the time," he said. "From a clinical standpoint, and from a family standpoint, it was the right thing to do."
Landreneau performed surgical debulking coupled with hyperthermic chemotherapy for mesothelioma in 2013, the first in Louisiana history. It was a procedure he had mastered during his earlier days at the University of Pittsburgh Medical Center.
"There had been a large, underserved population in Louisiana for too long," he said. "It was a way to help a lot of people from my home area, particularly those with mesothelioma."
Landreneau returned to Pittsburgh in 2014 to join Allegheny Health Network.
Publications of Dr. Rodney Landreneau
Donnenberg, V.S., Landreneau, R.J. et al. (2012). Flow cytometric determination of stem/progenitor content in epithelial tissues: an example of non-small lung cancer and normal lung. Journal of Quantitative Cell Science.
Abbas, G., Landreneau, R. et al. (2009). Radiofrequency and microwave ablation of lung tumors. Journal of Surgical Oncology.
Landreneau, R. et al. (1991). Direct CO2 laser "revascularization," of the myocardium. Lasers in Surgery and Medicine.