About Rodney Landreneau
Accolades

Pleural and Lung Cancer

Top Doctor

Excellence in Research

Team Leader

20+ Years of Experience

Minimally Invasive Surgery

Heated Chemotherapy
Rodney Landreneau is a thoracic surgeon with nearly 30 years of experience treating pleural mesothelioma.
In 2017, he returned to the University of Pittsburgh Medical Center (UPMC) and the Hillman Cancer Center.
By relocating to UPMC Altoona Hospital — about 95 miles away from the main campus in Pittsburgh — Landreneau has moved his practice to a previously underserved area, where patients often were forced to travel considerable distance to find the specialized care he can now provide.
"It feels good to be here. I think we can help quite a few people who weren't eager to go too far from home in the past," Landreneau said. "We're in the right place to make a difference."
Landreneau spent almost 25 years at UPMC in Pittsburgh, building his reputation as a pioneer in the surgical management of mesothelioma. He refined the pleurectomy and decortication and the extrapleural pneumonectomy procedures that were part of his personalized, multidisciplinary approach to treatment.
He left UPMC in 2013 for the Ochsner Cancer Institute in his hometown of New Orleans, where he performed the first surgical debulking with hyperthermic chemotherapy for mesothelioma in Louisiana history.
It was a procedure he had mastered during his earlier stay at UPMC, where he was director of the Lung Cancer Program.
Landreneau returned to Pittsburgh in 2015 to become director of the Esophageal and Lung Institute at Allegheny Hospital before returning to UPMC in 2017.
Landreneau's Expertise Is Broad
Landreneau has expertise in minimally invasive surgery and video-assisted thoracic surgery (VATS).
He offers surgical options for patients with lung cancer, esophageal cancer and several other cancerous and benign conditions of the chest.
Landreneau is a leading clinical investigator for the American College of Surgeons Oncology Group and a member of the Alliance Cancer Cooperative Group.
Pittsburgh Magazine included Landreneau several times on its top doctors list. He has earned numerous other distinctions throughout his career, including:
General Thoracic Surgery Faculty of the Year Award (The Cardiothoracic Residents, 2006 and 2007)
Thoracic Surgical Teaching Award (2007)
Health Care Hero Award (Pittsburgh Business Times, 2000)
Before arriving at Allegheny, he served as chief of general thoracic surgery at Ochsner. He also served as vice chairman of the facility's Department of Surgery for Cancer Services.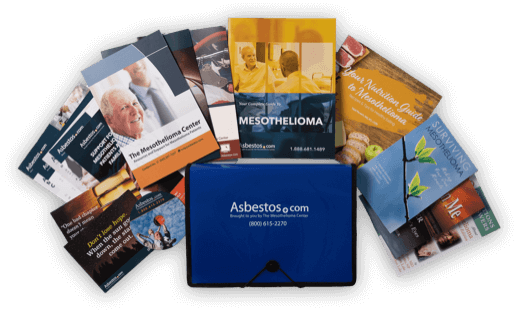 Get a Free Mesothelioma Guide
Free information, books, wristbands and more for patients and caregivers.
Get Your Free Guide
Made a Difference in Louisiana
Shortly after returning to his home state of Louisiana, Landreneau performed a surgical debulking with hyperthermic chemotherapy that involved removing all visible signs of cancer before introducing heated, cancer-killing drugs to the chest cavity.
Landreneau had completed the procedure many times during his earlier stint at UPMC.
His skill as a surgeon and his innovative approach brought hope to mesothelioma patients throughout the Gulf Coast.
"This therapy provides hope for the many [mesothelioma] patients of our region with this potentially devastating disease," he told Asbestos.com in 2013.
While at UPMC, he sometimes saw patients who traveled from Mississippi, Alabama and Louisiana for surgery, but more often he heard about mesothelioma patients who were unable — or unwilling — to make the trip.
"There has been a void of mesothelioma specialization in this area of the country, a large underserved population for too long," Landreneau said after his first month at Ochsner. "I see this [move] as a great opportunity to help a lot of people from my home area. I'm glad to be back."
Landreneau earned his bachelor's degree from Louisiana State University in Baton Rouge and went on to study medicine at Louisiana State University Medical School. He graduated from medical school with honors and was elected to the Alpha Omega Alpha medical honor society.
He completed two residencies, one in general surgery at the University of Texas-Southwestern Medical Center in Dallas and another in thoracic surgery at the University of Michigan, Ann Arbor.
Family History in Medicine
His interest in surgery was never surprising. His father was a prominent surgeon in the Louisiana town of Eunice.
Landreneau's two younger brothers (deceased) also became surgeons in Louisiana. His sister is a registered nurse there.
Although he was born into the business, he worked to earn the respect of his peers as one of America's most prominent thoracic surgeons, making his return to his home state special.
"It was an exciting move for me," he said. "From a clinical standpoint, and from a family standpoint, it was the right thing to do."
Back to UPMC
In addition to treating mesothelioma and lung cancer, Landreneau specializes in mediastinal conditions like myasthenia gravis and mediastinal cancer, as well as cancerous and benign diseases of the esophagus.
He is certified to perform several advanced therapies, including Nd-YAG laser surgery, fluoroscopic radiation management, photodynamic therapy and Cyberknife robotic radiosurgery.
Landreneau is the editor of two thoracic surgery textbooks, authored 50 book chapters on surgical topics and has written more than 400 articles for peer-reviewed clinical journals.
He has professional memberships to several medical organizations, including:
American Surgical Association
Society of Surgical Oncology
American Association for Thoracic Surgery
Society of Laparoendoscopic Surgeons
American Society of Clinical Oncology
American College of Surgeons
His surgical expertise includes minimally invasive and video-assisted surgery. He does laser and stent therapies and lung and esophageal cancer surgeries.
Landreneau started his surgical career at the University of Missouri Medical Center. He joined UPMC in 1990, establishing his practice in Western Pennsylvania, where he developed a strong interest in the Pittsburgh professional sports scene.
Conversations with patients often go beyond the medical diagnosis and treatment. He is quick to talk about his love of the Steelers (football), Penguins (hockey) and Pirates (baseball) — all staples in the Pittsburgh community — along with family and politics during office visits.
Disclaimer: Dr. Rodney Landreneau has no professional affiliation with Asbestos.com.

Get Help Contacting this Doctor
Find an Active Mesothelioma Clinical Trial
Find Now
8 Cited Article Sources
The sources on all content featured in The Mesothelioma Center at Asbestos.com include medical and scientific studies, peer-reviewed studies and other research documents from reputable organizations.
How did this article help you?
What about this article isn't helpful for you?
Did this article help you?
Thank you for your feedback.
Would you like to speak with a Patient Advocate?
Last Modified December 2, 2019