About Brian W. Loggie
Accolades

Peritoneal Mesothelioma

Excellence in Research

Mesothelioma Pioneer

Team Leader

20+ Years of Experience

Hyperthermic Intraperitoneal Chemotherapy
It was early in Loggie's medical career that he helped develop the new cancer treatment that combined surgery with the application of heated chemotherapy drugs. The benefits were immediate. The heat made the drugs more effective in killing the various kinds of cancer. As a result, the procedure is now widely used.
Almost 20 years later, he was taking chances again – and seeing immediate results.
Loggie, professor of surgery and director of the Cancer Biology Program at Creighton University Medical Center in Omaha, Nebraska, led a team of doctors and nurses to Haiti immediately following the devastating earthquake of 2010.
The team was in Haiti for 11 days, working 14-hour shifts of trauma surgery under harsh, often deplorable conditions. They repaired orthopedic injuries, treated open and infected fractures, and amputated limbs, all to save lives.
Loggie returned with a new enthusiasm for his practice, treating and studying peritoneal carcinomatosis and peritoneal mesothelioma.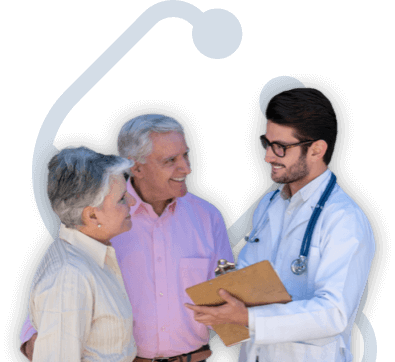 Get the Best Treatment
Get help connecting with Dr. Loggie and find the treatment that's best for you.
Get Help Now
Focus on Peritoneal Mesothelioma
Loggie has authored or co-authored many articles and papers detailing treatments he has developed, many detailing the research of mesothelioma.
Peritoneal mesothelioma is a rare form of the disease, representing just 20 percent of all mesothelioma cases. It develops in the lining of the abdominal cavity and is directly related to the inhalation or ingestion of asbestos.
Loggie earned his medical degree from McGill University, in Montreal, Canada. His post-graduate training included an internship with the Department of Surgery at Montreal General Hospital in Montreal, where he later did his residency.
Dr. Loggie's Publications
Loggie's publications focus on malignant peritoneal mesothelioma and other peritoneal cancers, as well as treatment methods for these illnesses. Loggie's articles have been published in journals such as the Annals of Surgical Oncology and the World Journal of Surgical Oncology.
See More Top Mesothelioma Doctors
Disclaimer: Dr. Brian W. Loggie has no professional affiliation with Asbestos.com.

Get Help Contacting this Doctor
Find an Active Mesothelioma Clinical Trial
Find Now
2 Cited Article Sources
The sources on all content featured in The Mesothelioma Center at Asbestos.com include medical and scientific studies, peer-reviewed studies and other research documents from reputable organizations.
How did this article help you?
What about this article isn't helpful for you?
Did this article help you?
Thank you for your feedback.
Would you like to speak with a Patient Advocate?
Last Modified July 31, 2020