Peritoneal Specialist
A medical doctor who treats peritoneal mesothelioma, an asbestos-related cancer that develops in the peritoneum, which is the lining that covers the abdominal cavity.
Dr. Brian W. Loggie
Surgical Oncologist
Dr. Brian Loggie ventured into uncharted waters when in the 1990s he pioneered a mesothelioma treatment often referred to as heated intraperitoneal chemotherapy or HIPEC.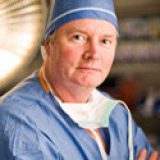 CHI Health Creighton University Medical Center Omaha, Nebraska (NE)
Get to Know Dr. Brian Loggie
Dr. Brian Loggie earned his medical degree from McGill University in Montreal, Canada. His post-graduate training included an internship with the Montreal General Hospital Department of Surgery, where he later did his residency.
Before moving to the Creighton University School of Medicine, Loggie worked at Wake Forest Baptist Medical Center in Winston-Salem, North Carolina.
Early in Loggie's medical career, he helped develop a new cancer treatment that combined surgery with heated chemotherapy drugs. The benefits were immediate, and the heat made the drugs more effective in killing the various kinds of cancer. As a result, the procedure is now widely used.
Loggie has authored or co-authored numerous articles and papers detailing treatments he has developed, many documenting mesothelioma research. Loggie's articles appear in journals such as the Annals of Surgical Oncology and the World Journal of Surgical Oncology.
His publications focus on malignant peritoneal mesothelioma, a rare form of the disease representing just 20% of all cases. It grows in the abdominal cavity lining and is directly related to the inhalation or ingestion of asbestos.
Contact Dr. Brian W. Loggie
Specialties of Dr. Brian Loggie
Surgical oncology
Peritoneal mesothelioma
Hyperthermic intraperitoneal chemotherapy
Research
Dr. Brian Loggie's Experience and Medical Education
Creighton University School of Medicine
Wake Forest Baptist Medical Center
University of Illinois at Chicago (Fellowship)
Montreal General Hospital (Residency)
McGill University Faculty of Medicine (M.D.)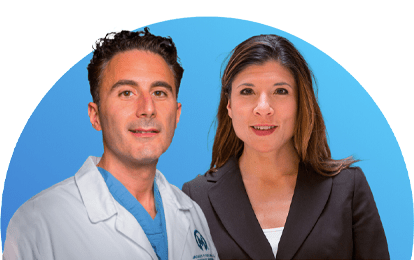 Find a Top Mesothelioma Doctor
Gain access to top mesothelioma doctors and get help scheduling appointments.
Awards and Certifications for Dr. Brian Loggie
Best Doctors in America (2001 to present)
Castle Connolly's America's Top Doctors (2011)
Magis Award, Creighton University (2010)
Publications of Dr. Brian Loggie
Larsen, N.K. et al. (2020, November). Cytoreduction with hyperthermic intra peritoneal and intra thoracic chemotherapy for metastatic Sertoli-Leydig cell tumor of the ovary. Gynecologic Oncology Reports.
Govaerts, K. et al. (2020, February 28). Appendiceal tumours and pseudomyxoma peritonei: Literature review with PSOGI/EURACAN clinical practice guidelines for diagnosis and treatment. European Journal of Surgical Oncology.