Pleural Specialist
A medical doctor who treats pleural mesothelioma, an asbestos-related cancer that develops in the pleura, which is the thin lining that covers the lungs and chest wall.
VA Doctor
Medical doctor who treats military veterans at VA hospitals.
Dr. Charles Mulligan
Thoracic Surgeon
Table Of Contents
Dr. Charles R. Mulligan is a thoracic surgeon at Christiana Care-Helen Graham Cancer Center. He's also a military veteran who served in Operation Freedom.
Get to Know Dr. Charles Mulligan
Thoracic surgeon Charles R. Mulligan, M.D., feels a special bond with the veterans who come to see him at the Christiana Care-Helen Graham Cancer Center in Newark, Delaware. And for good reason: He is one of them.
Mulligan, who came to Newark early in 2012, served two tours of duty in Baghdad, Iraq during Operation Freedom, both with the 28th Combat Support Hospital as Chief of Thoracic Surgery. He was there from 2003-04, and again from 2006-07.
Dr. Mulligan served two tours of duty at 28th Combat Support Hospital in Baghdad, Iraq, during Operation Iraqi Freedom.
Mulligan's military roots span more than five decades, beginning with his entry into West Point in the late '70s. He graduated from the United States Military Academy in 1983. After finishing medical school at the University of South Carolina, he served his internship and general surgery residency at Eisenhower Army Medical Center in Georgia. He was a staff general surgeon at McDonald Army Community Hospital in Virginia.
Before joining Christiana Care, Mulligan was the Chief of the General Thoracic Surgery Section, Division of Cardiothoracic Surgery, at Walter Reed Army Medical Center in Washington, D.C.
His military background added to his interest in thoracic trauma and thoracic oncology. He has a special interest in lung cancer, and also mesothelioma, a rare cancer caused by asbestos exposure.
An estimated one-third of all mesothelioma lawsuits in the United States are filed by veterans. Many of those were exposed during their time in the military. Every branch of the service made extensive use of asbestos, particularly for its heat resistance and fire-retardant qualities.
Contact Dr. Charles Mulligan
A Unique Perspective
Mulligan is the author or co-author of numerous articles, abstracts and presentations, including a 2010 critique of "Wartime Thoracic Injury: Perspectives in Modern Warfare." In his comments, Mulligan discussed the differences between wounds treated in Afghanistan and wounds treated in Iraq. He also discussed the positive effects he saw from the latest body armor and how this related to thoracic trauma.
Mulligan's multi-faceted education and work experience has given him a unique perspective on patient care and treatment. He is part of a multi-disciplinary team at the Christiana Cancer Center that deals with lung, trachea, chest wall, mediastinum and esophagus issues.
At Christiana Care, he has taken a special interest in video-assisted thoracic surgery (VATS), a procedure that is less invasive than conventional surgery. He is one of the thoracic surgeons at Christiana who has made extensive use of VATS to treat early-stage lung cancer, and he has been instrumental in training residents for the use of this technique.
The minimally invasive surgery, which uses tiny cameras to remove small tumors, has been responsible for lessening post-operative pain, shortening the length of hospital stays and decreasing the use of post-operative narcotics among patients.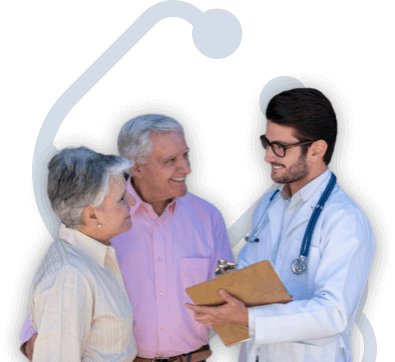 Talk to a Doctor About Your Diagnosis
We can help you or a loved one get in contact with Dr. Mulligan and find the treatment that's best for you.
Mulligan's Publications
Mulligan has written five scholarly articles, three of which discuss the prognostic factors and staging mechanisms for lung cancer. His works appear in the Annals of Thoracic Surgery, Cancer Epidemiological Biomarkers and Prevention and Chest Journal.