Pleural Specialist
A medical doctor who treats pleural mesothelioma, an asbestos-related cancer that develops in the pleura, which is the thin lining that covers the lungs and chest wall.
Peritoneal Specialist
A medical doctor who treats peritoneal mesothelioma, an asbestos-related cancer that develops in the peritoneum, which is the lining that covers the abdominal cavity.
Dr. Claire F. Verschraegen
Medical Oncologist
Dr. Claire Verschraegen is a leading cancer treatment researcher at the University of Vermont's College of Medicine.
Get in Touch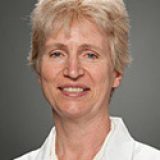 University of Vermont Medical Center Columbus, Vermont (VT)
Claire Verschraegen knows as well as anyone that making progress in the fight against mesothelioma will take more than just the work of the doctors and other medical professionals.
It will take heroes.
Verschraegen, director of the Hematology/Oncology Division of the College of Medicine at the University of Vermont, is involved heavily in clinical trials with rare cancers like mesothelioma, which requires a strong commitment to recruiting eligible patients. She often attributes the success of those trials to the volunteers who have been part of them, lauding them for their participation.
When she worked at the University of New Mexico Cancer Care Alliance, Verschraegen was a big part of the HERO Program (Helping to Enhance Research Oncology), which honored those who volunteered for the experimental treatments in the name of research. She brought that commitment to Vermont in 2011, overseeing both the research and cancer care at the College of Medicine.
Fredrick Morin, M.D., dean of the Vermont College of Medicine, had this to say:
Dr. Verschraegen is recognized nationally as an accomplished clinician, investigator, and mentor. Her experience and track record of success will be of great value to the cancer research program at our institutions.

Fredrick Morin, M.D.

Dean of the Vermont College of Medicine
Contact Dr. Claire F. Verschraegen
Mesothelioma and Hematology
Verschraegen is a board-certified oncologist who has worked with mesothelioma, metastatic melanomas, sarcomas, gynecologic malignancies and other uncommon cancers. She also has worked with new anti-cancer drugs and treatments of solid tumors, always stressing the importance of clinical trials to help improve therapies.
Before coming to Vermont, she was a tenured professor of medicine in the Division of Hematology and Oncology at UNM, serving as director of the Translational Therapeutics and Clinical Research Program. She oversaw the Clinical Protocol and Data Management Core at the UNM Cancer Center.
She was the principal investigator for the minority-based Community Clinical Oncology Program, which opened NCI-sponsored clinical trials to anyone in the state who wished to participate.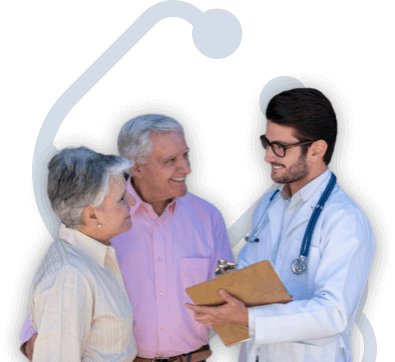 Talk to a Doctor About Your Diagnosis
We can help you or a loved one get in contact with Dr. Verschraegen and find the treatment that's best for you.
She earned her Medical Degree at the University Libre de Bruxelles in Belgium and trained at the Institute Bordet. She went to Texas for her Medical Oncology fellowship at M.D. Anderson Cancer Center, where she eventually joined the faculty.
It was in New Mexico when she did one often-cited study that evaluated the anti-mesothelin immunotoxin SS1 (dsFv) PE38 in fresh tumor cells of peritoneal mesothelioma patients. She also conducted several trials involving a variety of drug combinations that were successful for specific cancers.
Her work with rare cancers has been well respected and well received nationally. Her academic writing includes 10 book chapters, 80 peer-reviewed medical papers and 20 invited papers. She is a former member of the Scientific Board for the Mesothelioma Applied Research Foundation.
Before joining UVM, Dr. Verschraegen oversaw a Clinical Protocol and Data Management Program for the University of New Mexico's Cancer Center.
Dr. Verschraegen's Publications
As an expert in rare cancers, Verschraegen has contributed to a number of articles on mesothelioma. In 2008 she helped assemble a final report for a phase II peritoneal mesothelioma clinical trial for the Journal of Clinical Oncology, and her other works discussing mesothelioma treatment have appeared in journals such as Clinical Cancer Research.