About David Carbone
Accolades

Pleural and Lung Cancer

Excellence in Research

20+ Years of Experience

Gene Therapy

Immunotherapy
David Carbone has spent more than 25 years working on lung cancer research, always looking for steps toward earlier diagnosis, better therapy, more effective treatment options, riding the highs and lows of each discovery or setback.
Never has he seen this kind of progress.
"I think everyone agrees that [in] the last few years, there has been a complete revolution in the management of these patients. We've moved from hopelessness and palliation to major scientific breakthroughs that result in targeted intervention that can make a huge difference in cancer patients' lives, taking them from highly symptomatic, to nearly back to normal," Carbone said. "This is an exciting time."
Carbone, a world renowned lung cancer expert, is now director of the thoracic center at the Ohio State University Medical Center, leading a program that will bring together scientists and physicians to develop new and targeted approaches to treating the disease.
He formerly served as the director of the Experimental Therapeutics Program at the Vanderbilt-Ingram Cancer Center, where was the principal investigator for the Specialized Program of Research Excellence (SPORE) in Lung Cancer.
"As a lung cancer specialist, I'm determined to make a difference in the field by training other physicians, doing research and caring for patients," he said upon his appointment at Ohio State. "By taking a team approach, and combining research with optimal clinical care, we can improve the lives of our patients."
The molecular genetics of lung cancer is one of his areas of expertise. By better understanding specific genetic markers, scientists can develop drugs that target the specific tumor cells.
Carbone also has a keen interested in malignant pleural mesothelioma, a much rarer cancer that involves the lining of the lungs.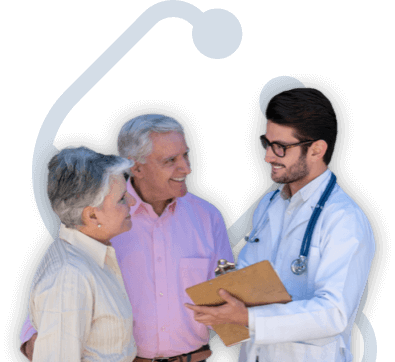 Get the Best Treatment
Get help connecting with Dr. Carbone and find the treatment that's best for you.
Get Help Now
Research and Training
Carbone was a major factor in Vanderbilt-Ingram Cancer Center getting the five-year, $12 million renewal grant from the National Cancer Institute (NCI) to continue translational research. Ingram is one of just six centers in the country to receive that SPORE program.
Carbone's history with the NCI goes back many years, from the medical oncology fellowship he did at the headquarters in Bethesda, Maryland, in the late '80s. The continuous funding started early in his professional career. He has served on several NCI grant review panels through the years. He is currently on the Board of Scientific Counselors for the NCI. He also is Chairman of the Lung Biology subcommittee for the Eastern Cooperative Oncology Group.
Dr. Carbone

Professor, Division of Medical Oncology

"What we're trying to accomplish is to make an impact on the No. 1 cancer killer in the United States, and to overcome the 15 percent long-term survival stigma of hopelessness that is attached to lung cancer. We want to make sure our findings are available to all cancer patients, and to help clinicians and scientists work closely to discover new targets and therapies."
He was recruited to Vanderbilt in 1996 from the Southwestern Medical Centers at the University of Texas, playing a key role in the rise to prominence of the Ingram Cancer Center and the start of the SPORE program at Vanderbilt in 2001.
One of his key research efforts has been molecular profiling of different lung cancers. He has been especially attentive to the often-misguided belief that only smokers are susceptible to lung cancer, which is diagnosed in more than 200,000 Americans each year, including an estimated 20,000 non-smokers.
"There is a feeling, it's a self-inflicted cancer, which his incredibly unfair since cigarettes are legal and highly addictive, and especially unfair to [people] who take care of themselves, never smoke and get lung cancer anyway," he explained. "Our hope is bringing together the scientists in the lab with the clinicians who work with patients, and see what makes this disease tick."
See More Top Mesothelioma Doctors
Disclaimer: Dr. David Carbone has no professional affiliation with Asbestos.com.

Get Help Contacting this Doctor
Find an Active Mesothelioma Clinical Trial
Find Now
4 Cited Article Sources
The sources on all content featured in The Mesothelioma Center at Asbestos.com include medical and scientific studies, peer-reviewed studies and other research documents from reputable organizations.
How did this article help you?
What about this article isn't helpful for you?
Did this article help you?
Thank you for your feedback.
Would you like to speak with a Patient Advocate?
Last Modified August 2, 2020