About Daniel M. Labow
Accolades

Peritoneal Mesothelioma

Top Doctor

Excellence in Research

Minimally Invasive Surgery

Hyperthermic Intraperitoneal Chemotherapy
When Dr. Daniel M. Labow started the hyperthermic intraperitoneal chemotherapy program (HIPEC) in 2007 at Mount Sinai Medical Center in New York, not everyone was convinced it would succeed — they are now.
Labow, a surgical oncologist and associate professor of surgery, has watched the program grow rapidly after success stories with a variety of abdominal malignancies, including peritoneal mesothelioma, a rare cancer caused by the ingestion of toxic asbestos fibers.
HIPEC is the circulation of a heated, sterile chemotherapy solution through the abdominal cavity. It is done in conjunction with cytoreductive surgery as an attempt to kill, or slow the growth of, any cancer cells left behind.
With peritoneal patients, it has proven to be considerably more effective than more traditional intravenous chemotherapy. It comes with far fewer side effects.
"It is not the one silver bullet that everyone wants to find, and it doesn't apply to everyone," Labow told Asbestos.com. "But, it certainly has become an important part of treatment for many."
Labow uses HIPEC on patients with mesothelioma, colorectal cancer, stomach cancer, cancer of the appendix, ovarian cancer, and other cancers confined to the peritoneal cavity.
The surgery is used to remove any visible cancer tumors and cells. While the patient is in surgery, the chemotherapy solution is heated to 105 degrees Fahrenheit and continuously circulated for up to two hours, allowing it to be absorbed directly where it is needed.
The uniting of the two treatments is proving worthwhile for numerous mesothelioma patients.
"We've had success with the combination of the two," Labow said. "In patients where we can get the optimal removal [of the cancer cells through surgery], it's really going to help."
Peritoneal Mesothelioma Specialist
There are approximately 3,000 cases of mesothelioma diagnosed in the United State annually, but only 400 to 500 of those are peritoneal mesothelioma. Labow estimates that he sees 10 to 20 of those a year.
"It's such a rare disease, that it's important – critical –for a patient to see a specialist who is familiar with it," he said. "And as a specialist, with something this rare and unique, there is an obligation to share what you've learned in hopes of advancing the treatment options for everyone."
Labow spent three days in February 2013 attending a Regional Cancer Therapies Symposium in California, where the focus was HIPEC and cytoreductive surgery with various cancers. He served as one of the moderators.
Labow spends much of his time working on the diagnosis and treatment of primary and metastatic malignancies, including gastric and esophageal cancer, pancreatic and liver malignancies. He has worked extensively with minimally invasive surgical techniques.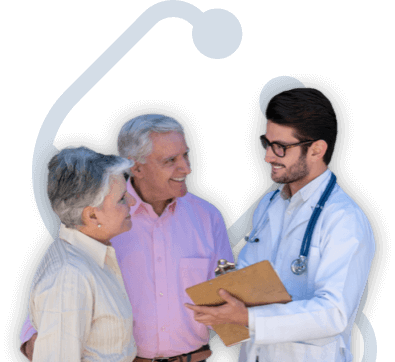 Get the Best Treatment
Get help connecting with Dr. Labow and find the treatment that's best for you.
Get Help Now
"Abdominal cancers have historically been difficult to treat," Labow said. "But the HIPEC combination procedure has proven to significantly extend patient survival rates."
Labow has performed close to 200 HIPEC procedures since starting the program at Mount Sinai. Some patients are strongly endorsing the procedure.
"Nothing in life is a guarantee, but the guarantee for me was that HIPEC was the best treatment," said Rosanne Mari, a patient from New Jersey who had the procedure in combination with cancer surgery. "I am a better, healthier person, and for that I am forever grateful to Dr. Labow."
See More Top Mesothelioma Doctors
Making an Impact
Labow, a native of Canada, received his medical degree from Brown University after attending the University of Pennsylvania. He did a surgical residency at Chicago University and completed a surgical oncology fellowship at Memorial Sloan-Kettering in New York. He joined Mount Sinai Medical Center, which includes both the hospital and school of medicine, in 2004.
Like many in New York City, he still worries about the long-term health effects he may see in the future stemming from the toxic dust that hung over much of Manhattan after the September 11 terrorist attack on the World Trade Center. Although it was more than a decade ago, many cancers, like mesothelioma, have a lengthy latency period.
He comes from a family of medical professionals. His father was a doctor, and his mother a biochemist. His brother is a pediatric surgeon. Helping others through medicine became a way of life for him, too.
"Treating patients and having a positive impact on their lives has been very rewarding," Labow said. "Meeting them at a very vulnerable time, and following their course, has been challenging to me, both personally and professionally. It's something I've enjoyed very much."
Learn More About Mesothelioma Treatment in New York
Disclaimer: Dr. Daniel M. Labow has no professional affiliation with Asbestos.com.

Get Help Contacting this Doctor
Find an Active Mesothelioma Clinical Trial
Find Now
3 Cited Article Sources
The sources on all content featured in The Mesothelioma Center at Asbestos.com include medical and scientific studies, peer-reviewed studies and other research documents from reputable organizations.
How did this article help you?
What about this article isn't helpful for you?
Did this article help you?
Thank you for your feedback.
Would you like to speak with a Patient Advocate?
Last Modified July 31, 2020