Pleural Specialist
A medical doctor who treats pleural mesothelioma, an asbestos-related cancer that develops in the pleura, which is the thin lining that covers the lungs and chest wall.
VA Doctor
Medical doctor who treats military veterans at VA hospitals.
Dr. Dao Nguyen
Thoracic Surgeon
Dr. Dao Nguyen's work at the University of Miami's Sylvester Comprehensive Cancer Center involves a study of targeted molecular therapy which kills cancer cells.
Dao Nguyen, M.D., joined the thoracic surgery team at the University of Miami's Sylvester Comprehensive Cancer Center in 2007 after 10 years at the National Institutes of Health (NIH). But surgery has been only part of his work.
Nguyen has spent considerable time in the laboratory, heading up a research program that has been at the root of the medical school's investigation of targeted molecular therapy for malignant pleural mesothelioma.
Making a Difference
Nguyen came to South Florida to make a difference. According to the Sylvester Cancer Center website, his translational research is designed to target "receptor-mediated signal transduction of cancer cells to achieve anti-tumor effects."
His clinical interests include multi-modality therapy for advanced lung-cancer patients, cancer of the pleura and esophagus, minimally invasive thoracic surgery and new therapies for lung cancer.
Nguyen is affiliated with Jackson Memorial Hospital and the Miami VA Healthcare System, in addition to the cancer center, where he does the bulk of his work.
His work in Miami has been a continuation of what he started at the NIH, where he was part of a research group that helped determine the feasibility of targeting a particular pathway for molecular intervention in the cells of patients with pleural mesothelioma.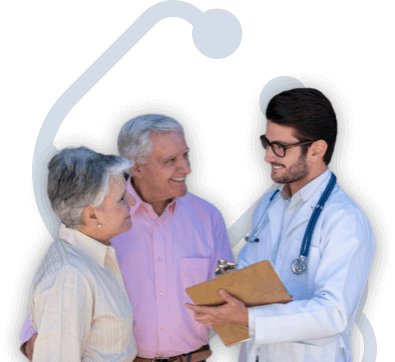 Talk to a Doctor About Your Diagnosis
We can help you or a loved one get in contact with Dr. Nguyen and find the treatment that's best for you.
Before he left the NIH, Nguyen participated in research published by the American Journal of Respiratory and Critical Care Medicine that linked particular lung cysts with genetics.
Nguyen began his medical career in Canada, where he finished his schooling at McGill University in Montreal in 1986. He did his surgical and cardiothoracic residencies at McGill, and later returned briefly as a staff surgeon before joining the NIH in Bethesda, Maryland.
Dr. Nguyen came to Sylvester Cancer Center after 10 years with the National Cancer Institute, where he served in the Thoracic Oncology's Surgery Branch.
In Miami, he was part of a research group that published a study that examined socioeconomic and racial disparities that existed in lung cancer treatment. It concluded that the median survival time after diagnosis was shorter for African American patients primarily because of a lack of pre-treatment performance.
Nguyen is part of a Molecular Oncology and Experimental Therapies program at Sylvester, where the goal is to develop and implement treatments to increase cure rates for cancer patients. He also expects to be taking an increasingly larger role with mesothelioma patients with the VA system in South Florida, where he serves as a thoracic surgeon.