NCI-Designated Cancer Center
Cancer center recognized by the National Cancer Institute as one that meets rigorous standards for multidisciplinary, innovative research focused on developing new and improved approaches to preventing, diagnosing and treating cancer.
Sylvester Cancer Center at University of Miami
Sylvester Comprehensive Cancer Center in Miami is a renowned treatment center in South Florida that offers the novel HIPEC procedure and mesothelioma clinical trials. Dr. Nestor Villamizar is a noted thoracic surgeon at Sylvester who has collaborated with mesothelioma expert Dr. Paul Sugarbaker.
Get in Touch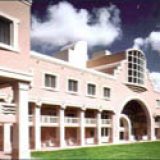 1475 N.W. 12th Avenue (D-1), Miami, FL 33136
Sylvester Comprehensive Cancer Center Has Mesothelioma Expertise
As a pioneer in South Florida health care, the Sylvester Comprehensive Cancer Center in Miami brings together leading cancer specialists to provide multidisciplinary health care and cutting-edge research.
Sylvester is an NCI-designated Comprehensive Cancer Center, a distinction that recognizes its dedication to delivering state-of-the-art cancer treatments.
There is expertise to handle — and research being done — at Sylvester for both peritoneal and pleural mesothelioma, the relatively rare cancers that are caused by asbestos exposure.
Part of the University of Miami Health System, Sylvester handles an estimated 1,300 inpatient admissions, treats more than 4,400 new cancer patients and performs 2,400 surgical procedures annually. There are 250 physicians and scientists, all working together in the fight against cancer. Virtually all forms of cancer can be treated at Sylvester, where many of the most advanced tools and latest treatment procedures are being utilized to create a wide range of success stories and cancer victories.
The mesothelioma team includes Dr. Dao Nguyen, who specializes in cardiothoracic surgery and has a specific interest in mesothelioma; thoracic surgeon Dr. Nestor Villamizar, who came from Brigham and Women's Hospital in Boston; and medical oncologist Dr. Raja Mudad.
Novel HIPEC Procedure Offered at Sylvester Cancer Center
Sylvester is the only South Florida facility to offer the novel hyperthermic intraperitoneal chemoperfusion (HIPEC) procedure. It is used to treat patients whose cancer has spread through the abdominal cavity. It is often used in cases of malignant peritoneal mesothelioma and is performed immediately after surgery to reduce the number of tumor cells.
"Clinical studies show HIPEC to be significantly more effective than surgery or chemotherapy alone, so we are able to offer these patients an improved prognosis and quality of life," Moller said.
Sylvester is also one of only a handful of providers in the world using the NanoKnife, which targets small, hard-to-treat tumors in the liver, lungs and kidneys. It is minimally invasive and can destroy inoperable, soft-tissue tumors. It works by applying electrical energy, killing cancer cells while leaving healthy tissues unharmed.
Sylvester recently added the Accuray CyberKnife Robotic Radiosurgery System — the only one in Florida — which delivers concentrated doses of radiation with stunning precision.
Sylvester Cancer Center Doing Groundbreaking Research
Sylvester has a Viral Oncology Program, comprised of scientists and basic researchers, focused on studying the causes of viral-associated cancers. It focuses primarily on prevention and treatment.
The Food and Drug Administration also used research done at affiliated Miller School of Medicine to approve a new drug, brentuximab vedotin (Adcetris), for lymphoma patients who have exhausted treatment options.
At Sylvester, there are ongoing research programs focusing on bladder, breast, lung, prostate, and head and neck cancers. There also is extensive pediatric cancer research. There is a Clinical Trial Matching Service at Sylvester designed to match patients with trials being conducted both in South Florida and across the country.
Mesothelioma Clinical Trials at Sylvester Comprehensive Cancer Center
A clinical trial collecting tumor tissue and blood samples from patients with gynecologic tumors, including ovarian and mesothelioma cancers, for laboratory study.