About David L. Bartlett
Accolades

Peritoneal Mesothelioma

Top Doctor

Mesothelioma Pioneer

20+ Years of Experience

Gene Therapy

Hyperthermic Intraperitoneal Chemotherapy
"Life-changing medicine" – that is the motto of the University of Pittsburgh's Medical Center. David L. Bartlett plays an important role in the delivery of this motto.
Bartlett contributed to the development of regional perfusion, a surgical procedure that administers chemotherapeutic drugs directly to the peritoneal cavity. According to Bartlett, the treatment is excellent for patients who have already failed chemotherapy.
"Regional perfusion is a technique where we isolate an organ or region of the body and deliver chemotherapy to that organ or to that region of the body directly, so we use surgical tools to deliver chemotherapy," Bartlett said in a video segment filmed for the Koch Regional Perfusion Cancer Therapy Center.
Many patients find renewed hope for recovery in this therapy after being told they were incurable through standard chemotherapy.
Dr. Bartlett

Chief, Division of Surgical Oncology

"We have seen dramatic improvements in survival … and we always see an increased response rate."
Bartlett's expertise has assisted not only patients with advanced peritoneal carcinomas such as peritoneal mesothelioma, but also patients with appendiceal cancers, gastric cancers, colon cancers and ovarian cancers.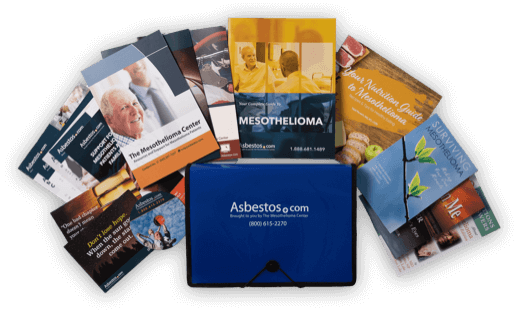 Get a Free Mesothelioma Guide
Free information, books, wristbands and more for patients and caregivers.
Get Your Free Guide
Gene Therapy for Cancer
While his primary focus has been regional therapeutics, he also has been involved with several experiments involving gene therapy and cancer. He is currently working on a genetically altered version of the smallpox vaccine virus to bring gene therapy directly to cancerous cells.
Bartlett's research in these life-saving areas has been published in a number of medical journals, including the Annals of Surgical Oncology and Journal of Gastrointestinal Surgery. His advice was even sought out by the producers of "Grey's Anatomy" for an episode in which they wanted to accurately represent one of the surgical procedures Bartlett specializes in.
Bartlett's Publications
Bartlett's publications typically focus on the regulation of genes involved with cancer growth, chemotherapy and specialized thoracic surgeries. These articles have appeared in the Journal of Clinical Oncology, Annals of Surgical Oncology and the International Journal of Oncology.
See More Top Mesothelioma Doctors
Disclaimer: Dr. David L. Bartlett has no professional affiliation with Asbestos.com.

Get Help Contacting this Doctor
Find an Active Mesothelioma Clinical Trial
Find Now
5 Cited Article Sources
The sources on all content featured in The Mesothelioma Center at Asbestos.com include medical and scientific studies, peer-reviewed studies and other research documents from reputable organizations.
How did this article help you?
What about this article isn't helpful for you?
Did this article help you?
Thank you for your feedback.
Would you like to speak with a Patient Advocate?
Last Modified March 19, 2020