About Edward Levine
Accolades

Peritoneal Mesothelioma

Excellence in Research

Team Leader

Hyperthermic Intraperitoneal Chemotherapy
The Comprehensive Cancer Center within Wake Forest Baptist Medical Center has more than 120 clinicians specializing in some aspect of cancer care and is the only National Cancer Institute-designated facility in western North Carolina.
Since coming to Wake Forest in 1998, Edward Levine has developed a myriad of interests – cancers of the stomach, liver, breast and esophagus among them – but none intrigue him more than peritoneal mesothelioma. "It's a fascinating disease," he said.
Research and Clinical Interests
Levine, who has published more than 150 works, is also the head of the Cytoreductive Surgery and Hyperthermic Intraperitoneal Chemotherapy (HIPEC) program.
Along with his teaching and administrative duties at Wake Forest, he also serves on numerous committees with the National Surgical Adjuvant Breast and Bowel Project (NSABP). He has appeared several times on the Castle Connelly list of America's Top Doctors for Cancer.
When 2011 began, Levine was the principal investigator for 25 clinical/translational protocols, receiving grants from the National Cancer Alliance (NCA), various industries and the Comprehensive Cancer Center for his research involving genomic analysis of solid tumors.
His clinical interests revolve around general surgical oncology, including gastrointestinal malignancies. He also has focused on melanoma, breast cancer and varied peritoneal malignancies.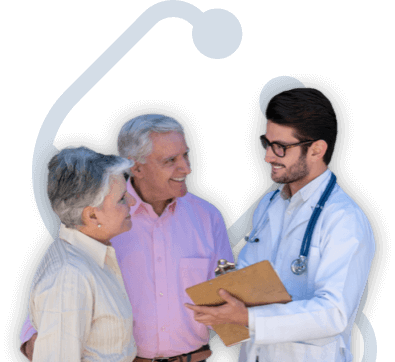 Get the Best Treatment
Get help connecting with Dr. Levine and find the treatment that's best for you.
Get Help Today
Levine began his career in Chicago at the Rosalind Franklin University of Medicine and Science. He completed his residency at the nearby Michael Reese Hospital. He did his fellowship in surgical oncology at the University of Illinois before joining the staff at Louisiana State University.
Interview with Dr. Edward Levine
When it comes to waging the war against mesothelioma – especially when compared to other cancers – Edward A. Levine, M.D., sometimes feels like he's going to battle with one hand tied behind his back.
Dr. Levine

"Unfortunately, the tools we have to fight mesothelioma now are crude. It's a very complicated disease, and we're fighting a complex disease with blunt weapons. That's frustrating – when you realize the limitations of what you can do with what is available."
Levine is the director at large of the Comprehensive Cancer Center and professor of Surgical Oncology at Wake Forest University Baptist Medical Center. He has been at the school since 1998, long enough to be part of the significant changes in the treatment of the disease, yet knowing that even more dramatic ones are on the way.
"We know a lot more about this disease than we did 10 years ago. When it was absolutely uniform, we didn't understand the sub-types of it," he said. "The molecular underpinnings of this disease are only now being sorted out in detail. I'm pretty sure in the next 10 years, it's going to bear more fruit in terms of selected molecular targets, personalized therapies. Ten years ago, it was just on the chalkboard."
Waging Battle Against Mesothelioma
Levine also treats patients with breast cancer, esophageal cancer, peritoneal carcinomatosis, gastrointestinal tumors, and melanoma. Nowhere does he wage such an uphill battle as he does with mesothelioma, a relatively rare but devastating cancer. He doesn't see enough specialists who can treat it effectively. And he sees far too much erroneous information about it, information that is long outdated in a changing environment.
"Be careful what you find on the Internet [about mesothelioma therapy]. A lot of it is unfiltered. The information may or may not be correct," he said. "Some of it is outstanding advice, and some of it is pure bunk. You don't know."
Too many times he has heard about patients who gave up without even exploring their options for treatment. There is hope now that wasn't there a decade ago, or even a few years ago, he said.
"To have a patient read something that is totally wrong, then get completely discouraged, just go home and die – when maybe there was treatment available – that's so frustrating," he said. "It shouldn't be that way."
Treating Patients Nationwide
Although he is based in the area of Winston-Salem, North Carolina, Levine treats patients from all over the country. Some come to his hospital, but for many he works through outside oncologists or physicians in the cities where the patients live. It's a long-distance doctor/patient relationship.
Dr. Edward Levine

"I have a referral base of 30 states. If you can't work that way, you probably have no business treating this disease. If you work in New York or L.A., the population is big enough to not do that. Most of us work with other centers."
And while the number of candidates for surgery has grown significantly in recent years, he said, determining who can benefit most from that surgery is not always clear cut.
"So much depends on the clinical situation and the tumor biology," he said. "Someone has an aggressive operation and lives – that doesn't mean an aggressive operation is right for you."
Levine's commitment to research through the years has left him both frustrated by the pace of progress in finding a cure for mesothelioma, yet invigorated by the potential of finding one.
"It [mesothelioma] is a fascinating disease," Levine said. "Most of these patients, through no fault of their own, find themselves in a very tough, clinical situation. The truth is – we're able to help most of them. To bring some science to bear, and try and make the treatment better for everyone, is a good thing. As big a tragedy as it is for any one patient to have this disease, an even bigger tragedy would be to not learn from it."
See More Top Mesothelioma Doctors
Dr. Levine's Publications
https://www.wakehealth.edu/Providers/L/Edward-A-Levine
Disclaimer: Dr. Edward Levine has no professional affiliation with Asbestos.com.

Get Help Contacting this Doctor
Find an Active Mesothelioma Clinical Trial
Find Now
6 Cited Article Sources
The sources on all content featured in The Mesothelioma Center at Asbestos.com include medical and scientific studies, peer-reviewed studies and other research documents from reputable organizations.
How did this article help you?
What about this article isn't helpful for you?
Did this article help you?
Thank you for your feedback.
Would you like to speak with a Patient Advocate?
Last Modified August 2, 2020