Peritoneal Specialist
A medical doctor who treats peritoneal mesothelioma, an asbestos-related cancer that develops in the peritoneum, which is the lining that covers the abdominal cavity.
Dr. Edward Levine
Surgical Oncologist
Dr. Edward A. Levine is the chief of surgical oncology services at Wake Forest Baptist Medical Center and a nationally recognized specialist in the use of HIPEC in combination with cytoreductive surgery for peritoneal surface malignancies.
Get in Touch
Get to Know Dr. Edward A. Levine
Dr. Edward Levine is chief of surgical oncology services at the Wake Forest Baptist Medical Center Comprehensive Cancer Center in Winston-Salem, North Carolina.
He is recognized as a specialist in treating peritoneal surface malignancies, including peritoneal mesothelioma, a rare and aggressive cancer caused by asbestos exposure.
Levine is internationally recognized for the treatment combination of cytoreductive surgery and hyperthermic intraperitoneal chemotherapy, often known as HIPEC, which has dramatically improved patient outcomes in recent years.
Clinical interests include stomach, breast, liver and esophageal cancers, along with melanoma and other gastrointestinal malignancies.
Levine also serves as a professor of surgical oncology, joining Wake Forest Baptist Medical Center in 1998, where he has been principal investigator in dozens of clinical trials designed to improve treatment protocols.
Contact Dr. Edward Levine
Specialties of Dr. Edward A. Levine
HIPEC
Gastrointestinal cancers
Appendiceal cancer
Melanoma
Research
Esophageal cancer
Sentinel lymph node mapping
Dr. Edward A. Levine's Experience and Medical Education
Wake Forest Baptist Medical Center
Rosalind Franklin University of Medicine and Science
University of Illinois Hospital (Fellowship)
Michael Reese Hospital and Medical Center (Residency)
Finch University of Health Sciences, Chicago Medical School (M.D.)
Awards and Certifications
America's Top Doctors for Cancer, Castle Connolly
American Board of Surgery
American Association of Clinical Oncology
Association for Academic Surgery
National Surgical Adjuvant Breast and Bowel Project
Mesothelioma Clinical Trials Under Edward A. Levine, M.D.
A phase I clinical trial studying the safety and potential efficacy of talimogene laherparepvec, an immunotherapy agent aimed at various peritoneal surface malignancies, including peritoneal mesothelioma.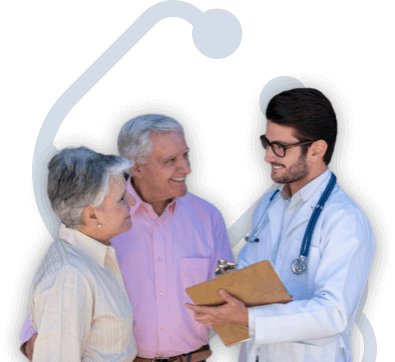 Talk to a Doctor About Your Diagnosis
We can help you or a loved one get in contact with Dr. Levine and find the treatment that's best for you.
Helping to Advance Mesothelioma Treatment
Levine has helped pioneer a dramatic improvement in treating peritoneal mesothelioma cancer over the past two decades, through research and specialization in the HIPEC/cytoreductive surgery combination.
"This is a fascinating disease. And the truth is, we're able to help most of these patients now," he said. "We know a lot more about this disease than we did 10 year ago when it was absolutely uniform and we didn't understand the subtypes of it."
Too often, Levine hears people talk about the gloom and doom of this once untreatable disease, and of patients giving up before finding a specialty center with the latest expertise in treating it.
"The molecular underpinnings of this disease are only now being sorted out in detail," he said. "To have a patient read something that is totally wrong, then get completely discouraged, just go home and die — when maybe there was treatment available — is frustrating. It shouldn't be that way."
Publications of Dr. Edward A. Levine
Binkley, P.F. & Levine, E. (2019, September). Organizational Strategies to Create a Burnout-Resistant Environment. Clinical Obstetrics Gynecology.
Enomoto, L.M. et al. (2019, July 31). Outcomes After Adjuvant Hyperthermic Intraperitoneal Chemotherapy for High-Risk Primary Appendiceal Neoplasms After Complete Resection. Annals of Surgical Oncology
Levine, E. (2019, March 27). Extensive Intraoperative Peritoneal Lavage to Prevent Metastases From Gastric Cancer: The Elegance of Simplicity. JAMA Surgery.