Peritoneal Specialist
A medical doctor who treats peritoneal mesothelioma, an asbestos-related cancer that develops in the peritoneum, which is the lining that covers the abdominal cavity.
Dr. Eugene Choi
Surgical Oncologist
Dr. Eugene Choi at the Baylor College of Medicine Comprehensive Cancer Center works with a multidisciplinary team of doctors, researchers and others who specialize in all types of mesothelioma.
Get in Touch
Quick Facts
Get to Know Dr. Eugene Choi
Surgical oncologist Dr. Eugene Choi strongly believes in a personalized approach to treating his patients with peritoneal mesothelioma. Choi is part of the specialized, multidisciplinary approach that has made Baylor College of Medicine one of the top treatment facilities in the country for pleural and peritoneal mesothelioma.
"There is generally a lack of understanding of this disease and its treatment," Choi said. "It's so rare. That's why you need to find a center that treats a high volume and knows how to handle it."
Choi has experience in both cytoreductive surgery and accompanying hyperthermic intraperitoneal chemotherapy, known as HIPEC. Less than a third of mesothelioma patients, though, embark on those aggressive treatment options.
Choi estimates that he sees 20 to 25 peritoneal mesothelioma patients annually. There are only an estimated 300 to 400 patients in the country diagnosed each year with peritoneal mesothelioma. He believes each one should receive a personalized approach to mesothelioma treatment.
Before joining Baylor College of Medicine, Choi completed a clinical fellowship at nearby University of Texas MD Anderson Cancer Center, where he received a Clinical Excellence Award. He completed a general surgical residency at the University of Chicago, where he also received his medical degree. He completed another fellowship at the University of Pennsylvania School of Medicine.
Specialties of Dr. Eugene Choi
Peritoneal mesothelioma
HIPEC
Research
Dr. Eugene Choi's Experience and Medical Education
University of Chicago Pritzker School of Medicine (M.D.)
University of Chicago (Residency)
University of Pennsylvania and MD Anderson Cancer Center (Fellowships)
Awards and Certifications
Board certified in general surgery and surgical oncology
American Cancer Society Institutional Research Grant Recipient, University of Chicago Pritzker School of Medicine
Clinical Excellence Award, University of Texas MD Anderson Cancer Center
American Society of Clinical Oncology Foundation Merit Award
Cancer Research Foundation Young Investigator Award
Excellence in Clinical Teaching, University of Chicago, Department of Surgery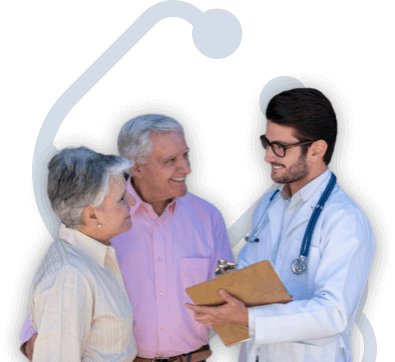 Talk to a Doctor About Your Mesothelioma Diagnosis
We can help you or a loved one get in contact with Dr. Choi and find the treatment that's best for you.
Publications of Dr. Eugene Choi
Gilliland, T.M. et al. (2017, March 7). Nutritional and Metabolic Derangements in Pancreatic Cancer and Pancreatic Resection. Nutrients.
Thomas, R.M. et al. (2014, July). Treatment sequencing strategy for hepatic epithelioid haemangioendothelioma. HPB (Oxford).
Cohen, E.E. et al. (2009, January 1). A feed-forward loop involving protein kinase Calpha and microRNAs regulates tumor cell cycle. Cancer Research.