About Eugene Choi
Surgical oncologist Dr. Eugene Choi at the Baylor College of Medicine Comprehensive Cancer Center strongly believes in the personalized approach to treating his patients with peritoneal mesothelioma.
Each case is different.
"There is no set, black-and-white way to treat this disease," Choi told Asbestos.com. "There are some centers that approach it almost blindly, treating all patients, all comers, in the same fashion. That's doing them a disservice."
Choi is part of the specialized, multidisciplinary approach that has made the Baylor College of Medicine one of the top treatment facilities in the country for pleural and peritoneal mesothelioma.
"There is generally, a lack of understanding of this disease and its treatment," he said. "It's so rare. That's why you need to find a center that treats a high volume and knows how to handle it."
Drawn to Peritoneal Mesothelioma
Since joining Baylor a decade ago, Choi has specialized in the management of gastrointestinal cancers and peritoneal surface malignancies, including mesothelioma.
Peritoneal mesothelioma is caused primarily by the ingestion of microscopic asbestos fibers. It begins in the thin membrane surrounding the abdominal cavity and can metastasize to surrounding organs.
"Too often it is misdiagnosed, or diagnosed late. It is rare from both the pathology and presentation sides," he said. "So it's a real advantage to get a comprehensive evaluation from both a surgical and oncological perspective."
Choi is involved in both cytoreductive surgery and accompanying hyperthermic intraperitoneal chemoperfusion (HIPEC) for patients. Less than a third of the mesothelioma patients, though, embark on those aggressive treatment options.
"For some patients, surgery is not a good option at all," he said. "Some benefit more from just chemotherapy. Some may start with chemotherapy, and depending upon the response, then have surgery."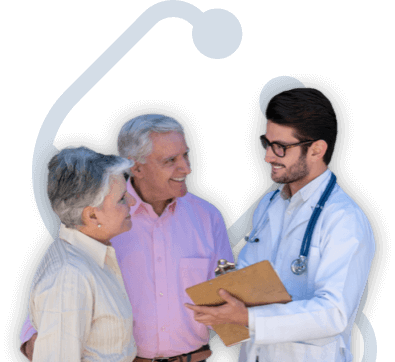 Talk to a Doctor About Your Mesothelioma Diagnosis
We can help you or a loved one get in contact with Dr. Choi and find the treatment that's best for you.
Get Help Now
Each Case Evaluated Individually
Choi estimates that he sees 20-25 peritoneal patients annually. There are only an estimated 300 patients in the country diagnosed each year with peritoneal mesothelioma. He believes each one should be treated with a personalized approach.
"You have to look at patient factors, tumor factors and treatment factors in each case. With a multi-disciplinary approach, you look at it from all sides and come up with a plan that fits the patient," he said.
Before joining the Baylor College of Medicine, Choi completed a clinical fellowship at the nearby University of Texas M.D. Anderson Cancer Center, where he received a Clinical Excellence Award.
He completed a general surgical residency at the University of Chicago, where he also received his medical degree. He completed another fellowship at the University of Pennsylvania School of Medicine.
He serves as an associate professor of surgery at Baylor. He has research interests in signaling mechanisms of colorectal and pancreatic cancers, along with new drug therapies.
See More Top Mesothelioma Doctors
Disclaimer: Dr. Eugene Choi has no professional affiliation with Asbestos.com.

Get Help Contacting this Doctor
Find an Active Mesothelioma Clinical Trial
Find Now
1 Cited Article Sources
The sources on all content featured in The Mesothelioma Center at Asbestos.com include medical and scientific studies, peer-reviewed studies and other research documents from reputable organizations.
How did this article help you?
What about this article isn't helpful for you?
Did this article help you?
Thank you for your feedback.
Would you like to speak with a Patient Advocate?
Last Modified August 2, 2020