Pleural Specialist
A medical doctor who treats pleural mesothelioma, an asbestos-related cancer that develops in the pleura, which is the thin lining that covers the lungs and chest wall.
Dr. R. Taylor Ripley
Thoracic Surgeon
Thoracic surgeon Dr. R. Taylor Ripley is the director of the Mesothelioma Treatment Center and an associate professor at Baylor College of Medicine in Houston.
Get to Know Dr. R. Taylor Ripley
Dr. R. Taylor Ripley was the hand-picked successor of mesothelioma treatment pioneer Dr. David Sugarbaker, who recruited him for the role before he died in 2018.
Ripley performs the aggressive open-chest surgeries for mesothelioma — the pleurectomy and decortication and the extrapleural pneumonectomy — along with more minimally invasive procedures.
Ripley also treats patients with esophageal, thymic, lung and other thoracic malignancies. Although best known for his work involving pleural mesothelioma, he has a strong interest in advancing surgical treatment for several cancers.
Most of his surgeries are performed at the St. Luke's Medical Center. He has expanded the reach of thoracic surgery capabilities at Baylor College of Medicine by growing the robotics program.
Ripley's laboratory work focuses on cell biology and tumor metabolism, involving the reprogramming of cells to make them more vulnerable to therapy.
He moved to Baylor after four years at the National Cancer Institute, where he built a reputation for clinical, surgical and investigational research excellence.
"Dr. David Sugarbaker wanted someone to help grow his program here. He recruited me to do that," Ripley said. "It is one of the greatest honors I've ever had."
Contact Dr. R. Taylor Ripley
Specialties of Dr. R. Taylor Ripley
Pleural mesothelioma
Pleurectomy and decortication
Extrapleural pneumonectomy
Lung cancer
Esophageal cancer
Robotic surgery
Cell biology and tumor metabolism
Dr. R. Taylor Ripley's Experience and Medical Education
National Cancer Institute
Vanderbilt University School of Medicine (M.D.)
Memorial Sloan Kettering Cancer Center/New York Presbyterian Hospital (Fellowship)
University of Colorado Medical Center (Residency)
Awards and Other Recognitions
National Cancer Institute Director's Innovation Award, 2016
Board of Directors, Mesothelioma Applied Research Foundation
American Board of Thoracic Surgery Certification
Faculty Research Award, Baylor College of Medicine
Mesothelioma Clinical Trials Under R. Taylor Ripley, M.D.
A phase I study of cytoreductive surgery and hyperthermic intraoperative chemotherapy for patients with pleural mesothelioma. The objective is to determine the most effective dose of intraoperative pemetrexed when given in conjunction with cisplatin.
A phase II study to determine whether the immunotherapy combination of Imfinzi (durvalumab) and tremelimumab is more effective than tremelimumab alone, when combined with cytoreductive surgery.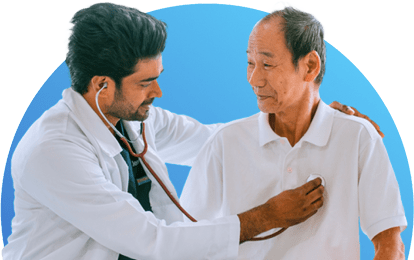 Find a Mesothelioma Cancer Center
Access top mesothelioma cancer centers that have experience treating this rare disease.
Personalization of Mesothelioma Care
Ripley is big believer in developing a doctor-patient relationship that goes well beyond the clinical and surgical platforms. He believes in the personalization of care and a lifelong commitment to each patient.
"I enjoy seeing patients," he said. "I enjoy seeing how they do, seeing them do well, and seeing if I can help coach them to live the very best they can."
That relationship starts before mesothelioma treatment even begins. Ripley and his patients typically exchange cellphone numbers on their first visit. And instead of one pre-surgery consultation, he encourages at least two, making sure all questions and concerns are answered.
"It takes a very patient-specific, family-centric approach to caring for a person with mesothelioma," he said. "I was drawn to that. I enjoy dealing with mesothelioma patients because I get to know them well. The harder the management of a disease becomes, the more time it takes, and the better I get to know them and their families."
Publications of Dr. R. Taylor Ripley
Ripley, R. & Groth, S. (2019, June). Commentary: Perioperative transfusion – Awakening the immunologic beast, or alerting us to unrecognized frailty? Journal of Thoracic and Cardiovascular Surgery.
Ripley, R. et al. (2015, October 22). Pretreatment Dysphagia in Esophageal Cancer Patients May Eliminate the Need for Staging by Endoscopic Ultrasonography. Annals of Thoracic Surgery.
Ripley, R. & Reardon, E. (2014). Editorial Commentary: Esophageal Complications: What are the Real Results? Journal of Thoracic and Cardiovascular Surgery.