Pleural Specialist
A medical doctor who treats pleural mesothelioma, an asbestos-related cancer that develops in the pleura, which is the thin lining that covers the lungs and chest wall.
Dr. James Luketich
Thoracic Surgeon
Table Of Contents
Dr. James Luketich is the former chairman of the Department of Cardiothoracic Surgery at the University of Pittsburgh Medical Center.
Get to Know Dr. James D. Luketich
Thoracic surgeon Dr. James Luketich has excelled for more than 25 years in the multidisciplinary management of pleural mesothelioma, lung, esophageal and gastroesophageal cancers.
He is lauded for his expertise and for pioneering minimally invasive surgical procedures that have set new standards for treatment and greatly benefited patients.
Luketich is a key member of the Mesothelioma Specialty Care Center at the UPMC Hillman Cancer Center, which is home to the National Mesothelioma Virtual Bank, an invaluable tool used by researchers everywhere.
As former chairman of the Department of Cardiothoracic Surgery at University of Pittsburgh Medical Center, he has performed complex operations on a wide range of disorders, often using minimally invasive techniques that allow for quicker patient recovery. He has expertise in the use of technologies such as Cyberknife and radiofrequency ablation with resectable lung cancer.
Luketich has published more than 200 papers, abstracts and book chapters that chronicle his work and a vision for the future, while drawing rave reviews from his peers.
Contact Dr. James Luketich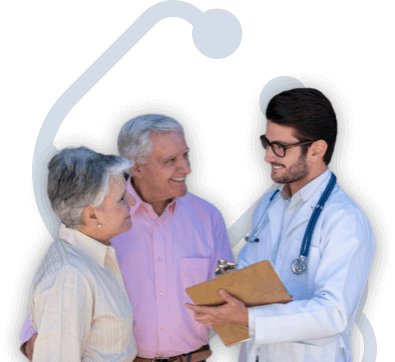 Talk to a Doctor About Your Diagnosis
We can help you or a loved one get in contact with Dr. Luketich and find the treatment that's best for you.
Specialties of Dr. James D. Luketich
Lung cancer
Esophageal cancer
Pleural mesothelioma
Minimally invasive surgery
Research
Hiatal hernias
Gastrointestinal cancer
Dr. James D. Luketich's Experience and Medical Education
University of Pittsburgh Medical Center
New York Hospital, Cornell Medical Center (Fellowship)
Memorial Sloan Kettering Cancer Center (Fellowship)
Hospital of the University of Pennsylvania (Residency)
Medical College of Pennsylvania (M.D.)
Awards and Certifications
Best Doctors, Pittsburgh Magazine (2018)
Faculty of the Year, UPMC (2013)
Ralph C. Wilde Leadership Award, Allegheny County Medical Society (2012)
Best Doctors in America (2011-2012)
American Surgical Association
American College of Surgeons
Society of Thoracic Surgeons
Publications of Dr. James D. Luketich
Chan, E.G. et al. (2019, November). Laparoscopic Approach to Paraesophageal Hernia Repair. Thoracic Surgery Clinic.
Pennathur, A., Godfrey, T.E. & Luketich, J.D. (2019, June). The Molecular Biologic Basis of Esophageal and Gastric Cancers. Surgical Clinics of North America.
Dhupar, R. & Luketich, J.D. (2018, October 8). Commentary: Esophageal cancer – a story for the ages? Journal of Thoracic and Cardiovascular Surgery.
Mehta, K. et al. (2017, March 6). Minimally invasive staging of esophageal cancer. Annals of Cardiothoracic Surgery.