About James Luketich
Accolades

Pleural and Lung Cancer

Excellence in Research

Team Leader

Minimally Invasive Surgery

Board Certified in Surgery

Board Certified in Thoracic Surgery
Luketich has excelled through the years in the multi-disciplinary management of pleural mesothelioma, esophagogastric carcinoma and lung cancer, as well as in working with all aspects of thoracic oncology and refining various minimally-invasive surgical techniques that cover a variety of complex operations.
Luketich is one of the four thoracic surgeons on staff at the Mesothelioma Specialty Care Center at the University of Pittsburgh Cancer Center, which is home to the National Mesothelioma Virtual Bank, an invaluable tool used by researchers everywhere.
Vision for the Future
Luketich's notoriety, though, extends well behind his treatment of mesothelioma and other lung diseases. He has published more than 200 papers, abstracts and book chapters, chronicling his work and his vision for the future. Among those was an acclaimed report in 2011 that detailed the advances in minimally-invasive esophagectomy over the traditional open esophagectomy.
His presentation at the American Surgical Association meeting in Boca Raton, Florida – which included a single-center review of 980 cases – was praised by many of his peers as a breakthrough.
David Sugarbaker, M.D., one of the nation's top mesothelioma specialists and Director at the Lung Institute at Baylor College of Medicine, called it, "a landmark paper." He went on to say:
Dr. Sugarbaker

Former Director of Lung Institute at Baylor College of Medicine, Chief of General Thoracic Surgery

"Dr. Luketich has been a pioneer in esophageal resection, and I think has developed a procedure that is rapidly becoming a standard of care worldwide."
"He has set a standard, both in quantity and quality, for this operation," said John G. Hunter, M.D., professor and chairman of surgery at Oregon Health and Science University.
Luketich, before coming to Pittsburgh, was a senior instructor in surgery at Memorial Sloan-Kettering Cancer Center in New York. He finished his surgical residency at the University of Pennsylvania. He completed his cardiothoracic training at New York Hospital Cornell Medical Center.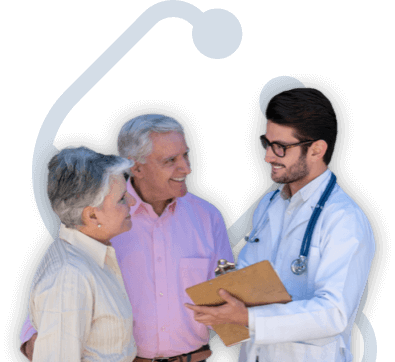 Get the Best Treatment
Get help connecting with Dr. Luketich and find the treatment that's best for you.
Get Help Now
In Pittsburgh, he has used some of his minimally-invasive surgical techniques for lung cancer, gastroesophageal reflux disease, achalasia, esophageal cancer and giant paraesophageal hernia.
As the chairman of the Department of Cardiothoracic Surgery Department, he has pledged to use advanced surgical, diagnostic and medical techniques at a number of UPMC hospitals in Western Pennsylvania.
Luketich is also director of the Heart, Lung and Esophageal Surgery Institute (HLESI).
"Heart, lung, and esophageal disorders and diseases are among the most common cause of death in the United States. Through research, teaching and training, this department will emphasize the preoperative, operative, and post-operative follow up of patients with such conditions," Luketich said when his position was announced.
Dr. James Luketich's Publications
Luketich helped author a chapter in the 2006 edition of the book, "Tumors of the Chest." The chapter is titled "Surgical Management of Mesothelioma."
Disclaimer: Dr. James Luketich has no professional affiliation with Asbestos.com.

Get Help Contacting this Doctor
Find an Active Mesothelioma Clinical Trial
Find Now
4 Cited Article Sources
The sources on all content featured in The Mesothelioma Center at Asbestos.com include medical and scientific studies, peer-reviewed studies and other research documents from reputable organizations.
Jancin, B. (2011, May 2). Minimally Invasive Esophagectomy Leads to Low Mortality [Online exclusive]. Internal Medicine News. Retrieved January 13, 2012, from: Retrieved from: http://www.internalmedicinenews.com/
Kent, M., Gilbert, S., & Luketich, J.D. (2006) Surgical Management of Mesothelioma. Tumors of the Chest, VIII (pp. 503-513). doi: 10.1007/3-540-31040-1_43
McGowan Institute for Regenerative Medicine, University of Pittsburgh and UPMC. (2010, July 6). Dr. James Luketich Named Founding Chair of Department of Cardiothoracic Surgery [Press Release]. : Retrieved from: http://www.mirm.pitt.edu/news/
UPMC – Find a Doctor. (2012). James D. Luketich, MD. Retrieved from: http://findadoc.upmc.com/PhysicianBioQuery.aspx?EPCDID=439
How did this article help you?
What about this article isn't helpful for you?
Did this article help you?
Thank you for your feedback.
Would you like to speak with a Patient Advocate?
Last Modified August 19, 2020