About J.F. Pingpank Jr.
Accolades

Peritoneal Mesothelioma

Top Doctor

Excellence in Research

Hyperthermic Intraperitoneal Chemotherapy

Board Certified in Surgery
James F. Pingpank Jr. is a compassionate and articulate surgical oncologist for the University of Pittsburgh Hillman Cancer Center, experienced in treating patients and making presentations to the medical community.
Over the course of his research, Pingpank determined that regional treatment is the most effective in combating peritoneal mesothelioma without damaging the surrounding healthy tissue. Regional therapy focuses on a locally affected area; for example, chemotherapy treatment where a drug is injected directly into the pleural space. This allows greater doses of medication, spares other parts of body, improves the efficacy of medication and provides other benefits.
He strongly advocates surgery, followed by heated chemotherapy, in which hot chemotherapy drugs are delivered directly into the abdominal cavity.
In addition to advocating specific treatment procedures, Pingpank is devoted to finding ways to identify the patients who are at high risk for an early local recurrence.
Many of Pingpank's studies aim to decrease the rate of early recurrence. He focuses on increasing progression-free survival, the amount of time after treatment before the disease spreads. As such, he also tries to increase his patients' overall survival or their total life span after treatment.
Pingpank conducted a trial to study these survival rates in malignant peritoneal mesothelioma patients who received surgical resection and regional chemotherapy. The study found that the median progression-free survival was 17 months, and median overall survival was 92 months. This means that half the patients in the study survived about 7.5 years or longer after treatment. Comparatively, only about 16 percent of all peritoneal mesothelioma patients survive five years after diagnosis.
Hope for Peritoneal Mesothelioma Patients
In addition to his position as surgical oncologist at the Hillman Cancer Center, Pingpank is also an associate professor of surgery at the University of Pittsburgh School of Medicine. The medical school is equipped with the national mesothelioma tissue bank, which collects tissue samples from around the country to advance the field of the disease's treatment.
In the 2011 International Symposium on Malignant Mesothelioma, Pingpank discussed the difficulties of getting drug companies to invest in new treatments. He emphasized the use of smaller trials as both cost effective and able to demonstrate valid biological evidence of treatment results, necessary for understanding mesothelioma.
Another of Pingpank's research interests is melanoma. Similar to his advocacy of heated chemotherapy treatments, he studied the effects of direct chemotherapy for the liver, which can lengthen the lifespan of melanoma patients.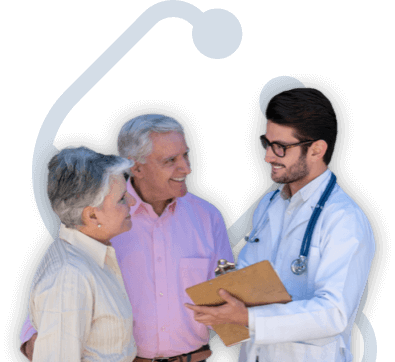 Get the Best Treatment
We can help you or a loved one get in contact with Dr. Pingpank and find the treatment that's best for you.
Get Help Now
Three years earlier he delivered several hopeful moments. One came at the close of a lecture at the 2008 International Symposium on Malignant Mesothelioma.
"We think that durable control of malignant peritoneal mesothelioma is possible for patients undergoing aggressive surgical therapy," he said.
During the symposium, Pingpank sat down with one of his patients, Bruce Jackson, to spend time discussing personalized treatment strategies. Jackson, who was diagnosed with peritoneal mesothelioma, epithelioid type, was grateful that Pingpank made this effort to meet with him. Later, Pingpank would go on to successfully perform surgery to remove Jackson's omentum and administer chemotherapy, clearing any signs of the disease.
Bruce Jackson

Peritoneal mesothelioma patient

"How often do you get to chat one-on-one like that with the doctor who's going to save your life? It was amazing."
Dr. Pingpank Jr.'s Publications
Of his 40 published articles, four of Pingpank's scholarly works directly discuss mesothelioma. His most recent, which discussed activated pathways and their impact on mesothelioma patients' survival rates, was published in the January 2011 issue of Cancer, while the others appeared in Annals of Surgical Oncology, Clinical Cancer Research and the Journal of Clinical Oncology.
See More Top Mesothelioma Doctors
Disclaimer: Dr. J.F. Pingpank Jr. has no professional affiliation with Asbestos.com.

Get Help Contacting this Doctor
Find an Active Mesothelioma Clinical Trial
Find Now
8 Cited Article Sources
The sources on all content featured in The Mesothelioma Center at Asbestos.com include medical and scientific studies, peer-reviewed studies and other research documents from reputable organizations.
Pass, H.; Vogelsang, N.; Carbone, M. (2005.) Malignant Mesothelioma. New York: Springer Science+Business Media, Inc.
University of Pittsburgh School of the Health Sciences. (2012). James F. Pingpank. Retrieved from: http://findadoc.upmc.com/PhysicianBioQuery.aspx?EPCDID=59683
University of Pittsburgh Medical Center Cancer Center. (2012). Biography: James F. Pingpank, Jr., MD. Retrieved from: http://www.upmccancercenters.com/search/page_physbio.cfm?id=22092
Mesothelioma Applied Research Foundation. (2009, January 17). Peritoneal Mesothelioma Resource. Retrieved from: http://www.youtube.com/watch?v=uFq_-KQcm7c
Feldman, A.; Libutti, S.; Pingpank, J.; Bartlett, D.; Beresny, T.; Mavroukakis, S.; Steinberg, S.; Liewehr, D.; Kleiner, D. & Alexander, H. (2003, December 15). Analysis of factors associated with outcome in patients with malignant peritoneal mesothelioma undergoing surgical debulking and intraperitoneal chemotherapy. Retrieved from: http://www.ncbi.nlm.nih.gov/pubmed/14673042
Mesothelioma Applied Research Foundation. (2011, July 28). 2011 International Symposium on Malignant Mesothelioma: James Pingpank. Retrieved from: http://www.youtube.com/watch?v=EhDRy0rpjzE
European Cancer Organization. (2011, September 24). Chemotherapy infusions directly to organs.
Mesothelioma Applied Research Foundation. (2008, Fall). Breath of Hope. Retrieved from: http://www.curemeso.org/atf/cf/%7BEB9EC12A-9F10-428A-A38D-189F567FA6A5%7D/BOH_Fall08_FinalDraft.pdf
How did this article help you?
What about this article isn't helpful for you?
Did this article help you?
Thank you for your feedback.
Would you like to speak with a Patient Advocate?
Last Modified January 8, 2021