Peritoneal Specialist
A medical doctor who treats peritoneal mesothelioma, an asbestos-related cancer that develops in the peritoneum, which is the lining that covers the abdominal cavity.
Dr. J.F. Pingpank Jr.
Surgical Oncologist
Table Of Contents
Dr. J.F. Pingpank Jr. is a peritoneal mesothelioma expert who advocates for regional therapy. The approach applies treatment locally around the cancer to limit damage to the rest of the body. Pingpank specializes in cytoreductive surgery and heated chemotherapy.
Get to Know Dr. James F. Pingpank Jr.
Dr. James F. Pingpank Jr. is a compassionate and articulate surgical oncologist for the UPMC Hillman Cancer Center. In addition to advocating specific mesothelioma treatment procedures, Pingpank is committed to developing new ways of identifying patients at high risk of an early local cancer recurrence.
In addition to his position as a surgical oncologist at the Hillman Cancer Center, Pingpank is also an associate professor of surgery at the University of Pittsburgh School of Medicine. The medical school manages the national mesothelioma tissue bank, which collects tissue samples from around the country to advance treatment.
Through his research, Pingpank determined that regional treatment is the most effective in combating peritoneal mesothelioma without damaging the surrounding healthy tissue. He strongly advocates surgery, followed by heated intraperitoneal chemotherapy, in which hot chemotherapy drugs are delivered directly into the abdominal cavity.
Many of Pingpank's studies aim to decrease the rate of early recurrence. He focuses on increasing progression-free survival, the amount of time after treatment before the disease spreads. He also tries to improve his patients' overall survival or their total life span after treatment.
In the 2011 International Symposium on Malignant Mesothelioma, Pingpank discussed the difficulties of getting drug companies to invest in new treatments. He emphasized using smaller, cost-effective trials and demonstrating valid biological evidence of treatment results necessary to understand mesothelioma.
Contact Dr. J.F. Pingpank Jr.
Specialties of Dr. James F. Pingpank Jr.
Peritoneal mesothelioma
Hyperthermic intraperitoneal chemotherapy
Research
Dr. James F. Pingpank Jr.'s Experience and Medical Education
Amherst College (Baccalaureate)
George Washington University School of Medicine (M.D.)
University of Connecticut (Residency)
University of Pennsylvania (Fellowship)
Fox Chase Cancer Center (Fellowship)
Awards and Certifications
Technology Transfer Award, Center for Cancer Research, NCI, NIH (2005 and 2007)
Board certified in surgery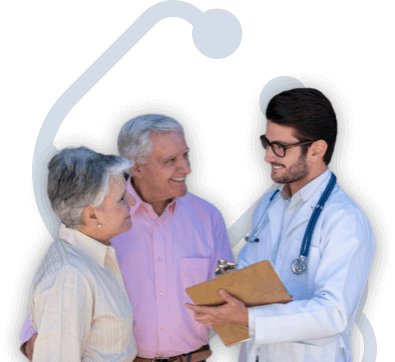 Talk to a Doctor About Your Diagnosis
We can help you or a loved one get in contact with Dr. Pingpank and find the treatment that's best for you.
Testimonials
Bruce Jackson, peritoneal mesothelioma patient: "How often do you get to chat one-on-one like that with the doctor who's going to save your life? It was amazing."
Publications of Dr. James F. Pingpank Jr.
Favazza, L.A. et al. (2020, May 6). KRAS amplification in metastatic colon cancer is associated with a history of inflammatory bowel disease and may confer resistance to anti-EGFR therapy. Modern Pathology.
Choudry, H.A. et al. (2019, May 20). Discordant Diagnostic Terminology and Pathologic Grading of Primary Appendiceal Mucinous Neoplasms Reviewed at a High-Volume Center. Annals of Surgical Oncology.