About Neil Christie
Accolades

Pleural and Lung Cancer

Team Leader

Minimally Invasive Surgery

Board Certified in Surgery
There is a common theme to Christie's work: He keeps looking for better, more effective ways to help his patients, especially those who need it most.
Whether it's the treatment of pleural mesothelioma, lung cancer, esophageal cancer or thymomas, Christie has been part of the research efforts at the center that effectively have moved surgery toward the more minimally-invasive kind, which come with fewer complications, making it more readily available for everyone.
Christie is one of four thoracic surgical oncologists at Pittsburgh's Mesothelioma Specialty Care Center, where a multi-disciplinary approach and state-of-the-art therapy is most often prescribed. He is joined by specialists Matthew Schuchert, M.D.; Rodney Landreneau, M.D.; and James D. Luketich, M.D.
Minimally Invasive Approach
Christie has authored and co-authored several papers on the surgical complications that result from pleural effusions, which often accompany a diagnosis of mesothelioma. In addition to his role as a mesothelioma surgeon, Christie is the director of the Lung Imaging Fluorescence Endoscope (LIFE) Program, which is a part of the Early Lung Cancer Detection Program at the Medical Center.
In recent years, Christie has studied and helped refine stereotactic radiosurgery – as opposed to the standard surgical resection – for patients with Stage I non-small lung cancer.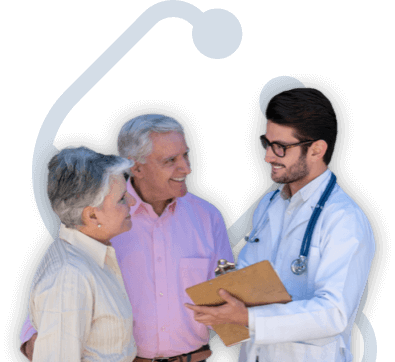 Get the Best Treatment
Get help connecting with Dr. Christie and find the treatment that's best for you.
Get Help Now
He has worked on minimally-invasive esophagectomies, which dramatically reduce recovery time without sacrificing results, instead of the traditional open methods. And he has pushed for the video-assisted, minimally-invasive approach to thymectomies, instead of the traditional, open resection.
Stereotactic Radiosurgery
At the American Association for Thoracic Surgery Convention, he extolled the virtues of stereotactic radiosurgery as a lung-sparing, viable option for Stage I lung cancer. He pointed to older, less-healthy patients who might not be good candidates for the more traditional lobectomy, which removes major portions of the lung.
Despite its name, stereotactic radiosurgery is not a surgical procedure, but a form of radiation therapy that better targets the cancerous area with high-power x-rays.
The long-term survival analysis of medically inoperable patients who are being treated with stereotactic radiosurgery will likely identify a subset who are survival-comparable to (those who have) surgery," he said. "My expectation is that in the future, there will be a group that can be treated without surgery."
Christie was also part of a University of Pittsburgh study published in the Annals of Surgery that detailed the comparison of minimally invasive esophagectomy to the traditional open method. The conclusion was eye-opening.
Dr. Christie

MIE offers results as good as or better than open operation in our center…We observed a lower mortality rate (1.4 percent) and shorter hospital stay (seven days) than most open series.
He was part of another study published in 2011 comparing surgical techniques for early-stage thymoma, detailing the advantages of the video-assisted thoracoscopic surgical (VATS) approach. The conclusion was that the oncologic outcomes were comparable, while the hospital stays were considerably shorter with VATS.
See More Top Mesothelioma Doctors
Disclaimer: Dr. Neil Christie has no professional affiliation with Asbestos.com.

Get Help Contacting this Doctor
Find an Active Mesothelioma Clinical Trial
Find Now
5 Cited Article Sources
The sources on all content featured in The Mesothelioma Center at Asbestos.com include medical and scientific studies, peer-reviewed studies and other research documents from reputable organizations.
Christie, N.A. (2008). Stereotactic Radiotherapy for Lung Tumors [PowerPoint slides]. Retrieved from: http://www.semthorcardiovascsurg.com/article/S1043-0679(08)00146-9/fulltext
Luketich, J.D., MD, Alvelo-Rivera, M., MD, Buenaventura, P.O., MD, Christie, N.A., MD, McCaughan, J.A., MD, Litle, V., MD -- & Fernando, H.C., MD. (2003). Minimally Invasive Esophagectomy. Annals of Surgery, 238 (4), 486-495.
Pennathur A., Qureshi I., Shuchert M.J., Dhupar R., Ferson P.F. Gooding W.E. , Christie N.A. . . . Luketich J.D. (2011). Comparison of surgical techniques for early-stage thymoma: feasibility of minimally invasive thymectomy and comparison with open resection. Journal of Thoracic Cardiovascular Surgery, 141 (3), 694-701.
UPMC Cancer Centers (2012). Our Experts. Mesothelioma Specialty Care Center of UPMC Cancer Centers. Retrieved from: http://upmccancercenters.com/MSCC/experts.html
UPMC Cancer Centers -- Search Our Website. (2012). Biography: Neil Christie. (2012). Retrieved from: http://www.upmccancercenters.com/search/page_physbio.cfm?id=21491
How did this article help you?
What about this article isn't helpful for you?
Did this article help you?
Thank you for your feedback.
Would you like to speak with a Patient Advocate?
Last Modified August 7, 2020