About James Donahue
Accolades

Pleural and Lung Cancer

Excellence in Research

Board Certified in Surgery
Dr. James M. Donahue is a thoracic surgeon at the University of Maryland Greenebaum Cancer Center, a hospital that helped pioneer a growing and successful multidisciplinary approach to the treatment of mesothelioma.
Donahue is board certified in general surgery and specializes in surgical procedures for lung cancer, esophageal cancer, chest wall tumors and malignant mesothelioma. He is joined by Richard Battafarano, M.D., and Whitney Burrows, M.D., on the thoracic surgery team at Greenebaum.
The cancer center at the University of Maryland has been a leader in fine tuning a tri-modality therapy that includes surgery, radiation and chemotherapy. While there is no cure for mesothelioma, which is caused by an exposure to asbestos, this three-pronged approach has led to considerable improvement in successful, long-term results.
Multidisciplinary Approach
Greenebaum's multidisciplinary care program gives the patients access to medical experts from the different fields in one visit, eliminating often time-consuming return visits. The coordination between the disciplines is what makes Donahue's role – and Greenbaum's approach – unique for patients who are considering various treatment options. It assures the patient is getting the best possible care.
Donahue also has been lauded for his expertise in treating lung cancer. He was a featured speaker at the annual Thoracic Diseases Multidisciplinary Conference sponsored by the University of Maryland. His presentation was titled "The Role of Anatomic Segmental Lung Resection in the Treatment of Stage I Lung Cancers."
He also has expertise in esophageal cancer, gastroesophageal reflux disease, Barrett's esophagus, and esophageal motility disorders.
After he earned his medical degree from Harvard, Donahue did a surgical residency at Massachusetts General Hospital. He followed that by going to the Mayo Graduate School of Medicine, where he served a cardiothoracic surgical residency.
Research and Collaboration
He was the lead author in a study on anatomic segmentectomy in stage I lung cancer patients with T1a tumors. The study was published in Annals of Thoracic Surgery in 2012, and detailed patients with preoperative reduced lung function, showing five-year survival rate of 79 percent.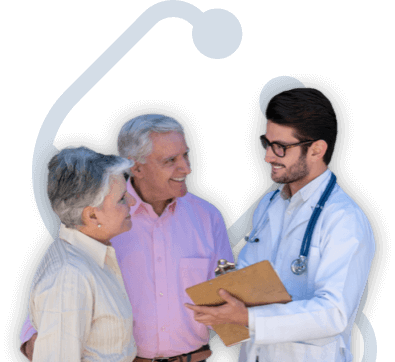 Talk to a Doctor About Your Diagnosis
We can help you or a loved one get in contact with Dr. Donahue and find the treatment that's best for you.
Get Started Today
He has played a significant role in the prominence gained by the Greenebaum Center, which was ranked No. 21 out of 900 facilities in a U.S. News & World Report study of America's Best Hospitals. Donahue has been part of the minimally invasive therapy philosophy that has become part of Greenebaum. The theory is fewer complications and shorter hospital stays.
Donahue meets at least twice each week with other thoracic oncologists at Greenebaum to collaborate on treatment plans for each individual patients. He is also is an Assistant Professor of Surgery at the University of Maryland.
See More Top Mesothelioma Doctors
Disclaimer: Dr. James Donahue has no professional affiliation with Asbestos.com.

Get Help Contacting this Doctor
Find an Active Mesothelioma Clinical Trial
Find Now
2 Cited Article Sources
The sources on all content featured in The Mesothelioma Center at Asbestos.com include medical and scientific studies, peer-reviewed studies and other research documents from reputable organizations.
How did this article help you?
What about this article isn't helpful for you?
Did this article help you?
Thank you for your feedback.
Would you like to speak with a Patient Advocate?
Last Modified November 16, 2018