Pleural Specialist
A medical doctor who treats pleural mesothelioma, an asbestos-related cancer that develops in the pleura, which is the thin lining that covers the lungs and chest wall.
Dr. James Donahue
Thoracic Surgeon
Dr. James Donahue is an associate professor and section chief of thoracic surgery at the University of Alabama at Birmingham Cancer Center, handling cases of pleural mesothelioma.
Get in Touch
Get to Know Dr. James Donahue
Thoracic surgeon Dr. James Donahue, a former Navy reservist who served in Afghanistan, joined the University of Alabama at Birmingham Comprehensive Cancer Center in a leadership role as section chief in 2017.
Donahue served previously at the Baltimore VA Medical Center and the University of Maryland School of Medicine, where he helped build the thoracic oncology program at the Greenebaum Comprehensive Cancer Center.
His clinical specialties include lung cancer, esophageal cancer and pleural mesothelioma cancer. He has expertise in chest wall surgery and tracheal resection and reconstruction.
For the treatment of mesothelioma, Donahue has embraced the multidisciplinary approach that includes surgery, chemotherapy and radiation, along with the novel immunotherapy drugs that have improved the lives of so many cancer patients.
His research focuses on post-transcriptional gene regulation in esophageal cancer cells, which are used in identifying novel therapeutic targets for management of the disease.
"As a scientist, I was struck by UAB's commitment to basic science research and the spirit of collaboration that I sensed throughout the institution," Donahue said. "I've been extremely impressed with the experience and dedication of the thoracic surgery team."
Contact Dr. James Donahue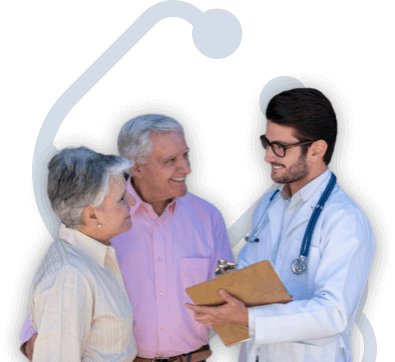 Talk to a Doctor About Your Diagnosis
We can help you or a loved one get in contact with Dr. Donahue and find the treatment that's best for you.
Specialties of Dr. James Donahue
Pleural mesothelioma
Pleurectomy and decortication surgery
Lung cancer
Esophageal cancer
Chest wall tumors
Minimally invasive surgery
Mediastinal tumors
Pneumothorax
Dr. James Donahue's Experience and Medical Education
University of Alabama at Birmingham Comprehensive Cancer Center
University of Maryland Greenebaum Comprehensive Cancer Center
Baltimore VA Medical Center
Massachusetts General Hospital (Residency)
Mayo Clinic (Fellowship)
Harvard Medical School (MD)
Awards and Other Recognitions
American Board of Surgery (Certification)
Associate professor of surgery
James H. Estes Family Endowed Chair for Lung Cancer Research
Navy reservist
Top-Performing Provider, UAB Medicine
Society of University Surgeons (Member)
Publications of Dr. James Donahue
Phatak, P. et al. (2018, June). MiR-199a-3p decreases esophageal cancer cell proliferation by targeting p21 activated kinase 4. Oncotarget.
Towe, C.W. et al. (2018, May). Restrictive Transfusion Practices After Esophagectomy Are Associated With Improved Outcome: A Review of the Society of Thoracic Surgeons General Thoracic Database. Annals of Surgery.
Kumar, R., Donahue, J. (2018, January). Editorial for economic impact of enhanced recovery pathway for lung resection. Journal of Thoracic Disease.
Gaissert, H.A. et al. (2016, November). The Society of Thoracic Surgeons General Thoracic Surgery Database: 2016 Update on Research. Annals of Thoracic Surgery.