Pleural Specialist
A medical doctor who treats pleural mesothelioma, an asbestos-related cancer that develops in the pleura, which is the thin lining that covers the lungs and chest wall.
Dr. Jeffrey Melson Clarke
Medical Oncologist
Dr. Jeffrey Clarke is a medical oncologist at the Duke Cancer Center in Durham, North Carolina, specializing in malignancies of the chest, including lung cancer and pleural mesothelioma.
Get in Touch
Get to Know Dr. Jeffrey Melson Clarke
Medical oncologist Dr. Jeffrey Clarke believes strongly in the personalization of treatment for his patients, including those diagnosed with lung cancer or pleural mesothelioma.
Clarke works closely with patients and families, developing treatment plans that cater to individual needs and fit into the multidisciplinary approach most often used at the Duke Cancer Center.
"With each patient interaction, my goal is to individualize the care for that patient," Clarke said. "The most rewarding part for me is forming relationships with patients and families, develop those over time and help patients through their treatment and cancer care."
Clarke administers both traditional chemotherapy and novel immunotherapies in guiding patients through treatment. He has been involved in numerous clinical trials that have helped change the way cancers have been treated in recent years.
He is the principal investigator in an ongoing clinical trial for lung cancer patients at Duke that involves nivolumab and ipilimumab, two immunotherapy drugs also being studied with mesothelioma.
Contact Dr. Jeffrey Melson Clarke
Specialties of Dr. Jeffrey Melson Clarke
Medical oncology
Pleural mesothelioma
Lung cancer
Immunotherapy
Chemotherapy
Clinical trials
Developmental therapeutics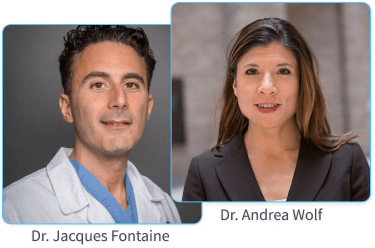 Find a Mesothelioma Specialist
Get specialized treatment from experienced mesothelioma doctors.
Dr. Jeffrey Melson Clarke's Experience and Education
Duke University Cancer Center
Assistant professor of medicine, Duke University
Duke University Medical Center (Residency and fellowship)
Indiana University School of Medicine
Awards and Certifications
Board certified in internal medicine and medical oncology
The V Foundation for Cancer Research fellowship grant
Publications of Dr. Jeffrey Melson Clarke
Moravan, M.J. et al. (2020, April 1). Current multidisciplinary management of brain metastases. Cancer.
Conroy, J. et al. (2019, January 24). Next generation sequencing of PD-L1 for predicting response to immune checkpoint inhibitors. Journal for ImmunoTherapy of Cancer.
Yi, J.S. et al. (2017, December 15). Immune Activation in Early-Stage Non-Small Cell Lung Cancer Patients Receiving Neoadjuvant Chemotherapy Plus ipilimumab. Clinical Cancer Research.
Isaacs, J., Clarke, J. & Ready, N. (2020, April). Keynote 42: Pembrolizumab, PD-L1, and where to draw the line. Annals of Translational Medicine.