About Betty Tong
Accolades

Pleural and Lung Cancer

Excellence in Research

Minimally Invasive Surgery

Video-Assisted Thoracoscopic Surgery
Ten years after graduating from Duke University School of Medicine, Tong decided to pursue another degree to learn more about the inner workings of clinical research. In 2009 she earned her Master of Health Sciences in Clinical Investigation from the Johns Hopkins Bloomberg School of Public Health.
In an industry where clinical trials shape the direction of future practices, being involved with clinical research allows doctors to stay on top of the newest drugs and procedures. Doctors like Tong who are extremely active in the research community are often the first to know about the cutting-edge therapies and advanced standards of treatment. As a surgeon, Tong's research focuses on exploring beneficial new techniques that she can use during mesothelioma and lung cancer operations.
"The incorporation of research into a career in thoracic surgery is a complex process," explains Tong and her co-authors in an article in the 2011 issue of Thoracic Surgery Clinics.
Tong relies on her previous research, such as an exploration of the morbidity rates associated with lobectomies, to improve her clinical recommendations for her patients. One of her primary research interests is the way that men and women respond to a specific treatment. Her knowledge of gender-based outcomes allows her to further tailor her recommendations to her patients when formulating their treatment plans. For her research in lung cancer as a women's health issue, Tong was awarded scholarships from the Duke/NCCU Building Interdisciplinary Research Careers in Women's Health Program.
Minimally Invasive Approach
Primarily treating malignancies of the chest – such as pleural mesothelioma – she has adjusted her surgical approach to reflect the findings of recent research. She prefers to utilize minimally invasive procedures whenever possible, especially video-assisted procedures for the thorax. Tong also specializes in pulmonary metastesectomy, or surgery to remove cancer that has spread to the lungs. In these cases, she may opt for a lung volume reduction surgery or a full resection. She weighs the potential risk factors for each operation as well as the patient's health to determine which type of surgery would give them the most benefits.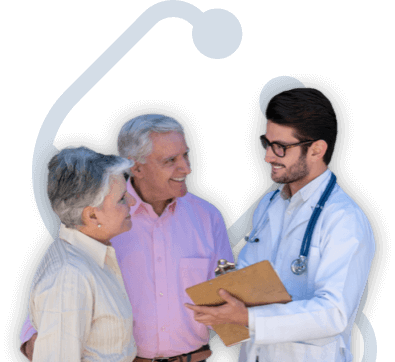 Talk to a Doctor About Your Diagnosis
We can help you or a loved one get in contact with Dr. Tong and find the treatment that's best for you.
Get Started Today
Tong's post-graduate training has included practice-based residencies at Duke University, where she specialized in cardiothoracic surgery, and general surgery training at the Johns Hopkins Hospital.
Tong's Publications
Tong has written 19 articles related to thoracic surgery and common surgical procedures. Her works have appeared in the Annals of Thoracic Surgery and the Journal of Cardiovascular Surgery, among other publications. Her most recent work discussed the role of research in practicing surgery.
See More Top Mesothelioma Doctors
Disclaimer: Dr. Betty Tong has no professional affiliation with Asbestos.com.

Get Help Contacting this Doctor
Find an Active Mesothelioma Clinical Trial
Find Now
4 Cited Article Sources
The sources on all content featured in The Mesothelioma Center at Asbestos.com include medical and scientific studies, peer-reviewed studies and other research documents from reputable organizations.
How did this article help you?
What about this article isn't helpful for you?
Did this article help you?
Thank you for your feedback.
Would you like to speak with a Patient Advocate?
Last Modified July 31, 2020