Pleural Specialist
A medical doctor who treats pleural mesothelioma, an asbestos-related cancer that develops in the pleura, which is the thin lining that covers the lungs and chest wall.
Dr. Betty Tong
Thoracic Surgeon
Table Of Contents
Dr. Betty Tong is a thoracic surgeon based at the Duke Raleigh Hospital. She is an active member of the Society of Thoracic Surgeons and Women in Thoracic Surgery.
Get to Know Dr. Betty Tong
Thoracic surgeon Dr. Betty Tong specializes in the treatment of patients with lung cancer, malignant mesothelioma and esophageal cancer.
Tong sees patients at Duke University, where she received her medical degree in 1999 and later returned to open her practice in 2008.
Her roots in Durham, North Carolina, are deep, and she understands the importance of developing a close relationship with patients and their families.
Tong also focuses on clinical research and advancing treatment everywhere for various cancers. She earned her Master of Health Sciences in Clinical Investigation from the Johns Hopkins Bloomberg School of Public Health in 2009.
As a surgeon she has benefited from her study of lung cancer as a women's health issue, with the knowledge that women may respond differently to specific treatments.
Tong utilizes minimally invasive procedures whenever possible, particularly video-assisted procedures of the thorax.
One of her specialties is pulmonary metastasectomy, involving the surgical removal of cancer cells that have spread to the lungs.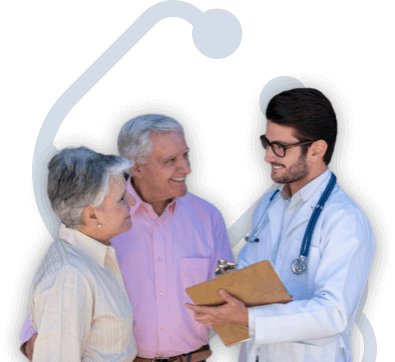 Talk to a Doctor About Your Diagnosis
We can help you or a loved one get in contact with Dr. Tong and find the treatment that's best for you.
Specialties of Dr. Betty Tong
Thoracic surgery
Minimally invasive thoracic surgery
Esophageal cancer
Lung cancer
Clinical research
Dr. Betty Tong's Experience and Medical Education
Duke University Cancer Center
Associate Professor of Surgery, Duke University
Johns Hopkins Bloomberg School of Public Health, Master of Health Sciences, Clinical Research
Duke University Medical Center (Fellowship)
Johns Hopkins University (Residency)
Duke University School of Medicine (M.D.)
Awards and Certifications for Dr. Betty Tong
Board certified in thoracic surgery
SCORES Scholars Award, Duke University
Health Grades Honor Roll
Publications of Dr. Betty Tong
Stojanovska, J. et al., (2020, November 1). ACR Appropriateness Criteria Blunt Chest Trauma-Suspected Cardiac Injury. Journal of the American College of Radiology.
Wood, D.E. et al. (2018, April). Lung Cancer Screening, Version 3.2018, NCCN Clinical Practice Guidelines in Oncology. Journal of the National Comprehensive Cancer Network.
Tandberg, D. et al. (2018, February 15). Surgery versus stereotactic body radiation therapy for stage I non-small cell lung cancer: A comprehensive review. Cancer.
Tong, B.C. (2017, September 5). Lung cancer screening: No more excuses. The Journal of Thoracic and Cardiovascular Surgery.
Tong, B. (2016, May 6). TEAM: Together Everyone Achieves More. The Journal of Thoracic and Cardiovascular Surgery.