Peritoneal Specialist
A medical doctor who treats peritoneal mesothelioma, an asbestos-related cancer that develops in the peritoneum, which is the lining that covers the abdominal cavity.
Dr. Jesus Esquivel
Surgical Oncologist
Dr. Jesus Esquivel is a surgical oncologist at Frederick Memorial Hospital and a pioneer in the advancement of hyperthermic Intraperitoneal chemotherapy for patients with mesothelioma cancer.
Get to Know Dr. Jesus Esquivel
Dr. Jesus Esquivel received his medical degree from the Universidad Autonoma de Tamaulipas in Mexico before completing his surgical internship at Washington Hospital Center. He finished his residency at the New York Hospital of Queens.
He worked in Washington with peritoneal mesothelioma surgeon Dr. Paul Sugarbaker before becoming director of the Peritoneal Surface Malignancy Program at St. Agnes Hospital in Baltimore.
In 2016, Esquivel joined Frederick Regional Health System in Maryland. He is also president and CEO of the Institute for Hyperthermic Regional Perfusions.
Esquivel traveled to Guadalajara, Mexico, five times in 2011 to teach and assist other surgeons in cytoreductive surgery and HIPEC. He has made the trip more than a dozen times in the past few years.
Esquivel is a gynecologic oncology professor at the Johns Hopkins University School of Medicine and serves as president of the American Society for Peritoneal Surface Malignancies. He is also an adjunct member of the United States Military Cancer Institute.
His willingness to mentor and educate others in mesothelioma treatment led to a 2012 induction into the Mexican Academy of Surgery, an elite distinction that recognizes medical professionals for their humanitarian efforts in improving the quality of patient care in Mexico.
Contact Dr. Jesus Esquivel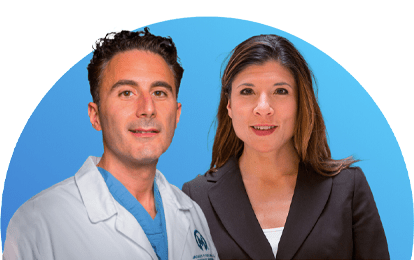 Find a Mesothelioma Specialist
Get specialized treatment from experienced mesothelioma doctors.
Specialties of Dr. Jesus Esquivel
Peritoneal mesothelioma
Hyperthermic intraperitoneal chemotherapy
Dr. Jesus Esquivel's Experience and Medical Education
Frederick Memorial Hospital
Universidad Autonoma de Tamaulipas (M.D.)
The New York Hospital Medical Center of Queens (Residency)
Washington Hospital Center/Washington Cancer Institute (Fellowship)
Johns Hopkins University School of Medicine (Professor)
Tampico General Hospital (Internship)
Washington Hospital Center (Internship)
Awards and Certifications
Mexican Academy of Surgery induction (2012)
Board certified, American Board of Surgery
Publications of Dr. Jesus Esquivel
Schuitevoerder, D. et al. (2020, April 13). The Chicago Consensus on peritoneal surface malignancies: Management of peritoneal mesothelioma. ACS Journals. Cancer.