Pleural Specialist
A medical doctor who treats pleural mesothelioma, an asbestos-related cancer that develops in the pleura, which is the thin lining that covers the lungs and chest wall.
Dr. John Cho
Radiation Oncologist at University Health Network
Radiation oncologist Dr. John Cho specializes in the treatment of lung cancer, breast cancer and malignant pleural mesothelioma at the Princess Margaret Cancer Centre in Toronto. He also serves as an assistant professor at the University of Toronto, Department of Medicine.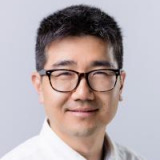 Princess Margaret Cancer Centre Toronto
Get to Know Dr. John Cho
Dr. John Cho is a radiation oncologist playing a key role in pioneering efforts to improve treatment of pleural mesothelioma through groundbreaking clinical trials.
Cho is the principal investigator in the latest trial with the acronym SMARTEST, which is Surgery for Mesothelioma After Radiation Therapy using Exquisite Systemic Therapy.
The trial involves variations from earlier studies called SMART and SMARTER, hoping to find the best combination treatment to help patients extend their survival significantly.
Cho works closely with thoracic surgeon Dr. Marc de Perrot, another specialist in pleural mesothelioma. His research interests also include stereotactic body radiation therapy and intensity modulated radiotherapy.

Princess Margaret Cancer Centre in Toronto, Canada, was one of the first to study targeted radiation prior to major surgery, recognizing the way it could reduce or slow any tumor recurrence.
"This is the latest, greatest version," Cho said. "We're taking the next step."
In a cohort of 19 patients, Cho's earlier trial produced a median survival of 5.5 years, the first time a multimodality study exceeded the five-year mark for mesothelioma.
Specialties of Dr. John Cho
Clinical trials
Pleural mesothelioma
Lung cancer
Breast cancer
Intensity-modulated radiotherapy
Stereotactic body radiation therapy
Dr. John Cho's Experience and Education
Princess Margaret Cancer Centre
University of Toronto, Department of Radiation Oncology
University of Amsterdam, Faculty of Medicine
Queens University, Ontario
Awards and Certifications
Assistant Professor, University of Toronto, Department of Radiation Oncology
Radiation Oncologist, University Health Network
Fellow, Royal College of Physicians of Canada
Mesothelioma Clinical Trials Under John Cho, M.D.
A phase 2 clinical trial called SMARTER, designed to evaluate the use of sub-ablative radiation and cyclophosphamide prior to aggressive surgery, which is followed by the immunotherapy combination of tremelimumab and durvalumab.
Publications of Dr. John Cho
Cho, J. et al. (2021, February). Surgery for malignant pleural mesothelioma after radiotherapy (SMART): final results from a single-centre, phase 2 trial. Lancet Oncology.
Cho, J. & Perrot, M. (2020, July 30). Radiotherapy in the era of immunotherapy: teaching an old dog new tricks. European Respiratory Journal.
Cho, J. (2017, June). The rationale for neoadjuvant radiation therapy in malignant pleural mesothelioma: how smart is SMART? Annals of Translational Medicine.
Cho, J. (2017, February 1). Pre-operative Radiation Therapy with Surgery. International Journal of Radiation, Oncology, Biology, Physics.