After climbing steadily over the past two decades, Canada's mesothelioma cancer rate is now one of the highest in the world.
Few in the medical community are surprised: Canada's past dedication to the mining of chrysotile asbestos and the Canadian government's track record for permitting its production and use in thousands of products laid the groundwork for exposing citizens to the toxic mineral. The most significant increases occurred in the shipbuilding areas around Vancouver, and in Quebec, home to many of Canada's early asbestos mines.
About 2.1 of every 100,000 Canadians are diagnosed annually with the aggressive disease, according to experts. For context, consider that in 1984, 153 Canadian men were diagnosed with mesothelioma throughout all the country's provinces. By 2003, 344 cases were reported among men, and 78 among women. Deaths from mesothelioma totaled 515 in 2010.
Asbestos exposure is the No. 1 cause of occupational death in Canada. Since 1996, asbestos-related disease has accounted for around a third of workplace deaths.
Because of the disease's latency period of between 20 and 50 years, medical professionals expect the death rate will not level off for several more years.
In 2018, the Canadian government passed the Prohibition of Asbestos and Products Containing Asbestos Regulations, sponsored by Environment and Climate Change Canada and Health Canada. Canada's asbestos ban was many years in the making, but it still includes exceptions for certain uses of asbestos.
Canada's History of Asbestos Mines
Canada's rate of mesothelioma corresponds with the country's long-held relationship with asbestos, whose fibers cause all forms of the disease. The country's first asbestos mine opened in Quebec in 1879 — the first step towards a close relationship between the country and "Canada's Gold."
As the 19th century slid into the 20th century, an increasing number of asbestos mines opened, taking advantage of the large deposits of the mineral found in provinces that included Quebec, Newfoundland, British Columbia and the Yukon. Companies such as Johns-Manville arrived, taking advantage of the asbestos mines to manufacture a variety of asbestos-containing products that would be used in Canada and worldwide.
But while the asbestos industry boomed and mine owners and company executives made money, workers got sick, coughing up blood, suffering from breathing difficulties and dying. Canadian mortality rates among miners were studied as early as the 1920s, and evidence exists that asbestos company executives withheld negative reports from both their employees and the public.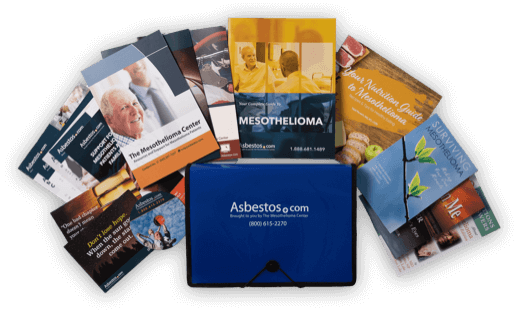 Free Mesothelioma Guide Recommended by Doctors
Get answers to your questions about mesothelioma symptoms, treatment, and more in your free medically reviewed guide.
Get Yours Now
The Metropolitan Life Insurance Company formed the Department of Industrial Hygiene at McGill University, and it suspected asbestos was sickening workers and causing some sort of "dust disease" of the lungs. A study conducted by the organization in the 1930s discovered that, of 200 men who participated, 42 developed asbestosis. However, the findings were never published and lawyers for asbestos manufacturers in Canada and the U.S. suggested to company executives that asbestosis receive "minimum publicity."
It was hardly surprising: Canadian houses were constructed with asbestos-containing cement and other materials. At one point, the vast majority of homes in Canada contained any number of asbestos-laden products ranging from shingles and siding to insulation. These products contained not only chrysotile asbestos, but types of amphibole asbestos as well. Those involved in the construction industry were almost always exposed to the hazardous mineral, and, as a result, rates of asbestos-related diseases are now extremely high among construction workers. In addition, at least 4,000 household products used by Canadians during much of the 20th century contained asbestos in varying amounts.
Canadian Asbestos Mines Close
Asbestos opponents and those weary of seeing Canada's mesothelioma rate rise celebrated in 2011 when the country's asbestos industry ground to a standstill. Canada's last two remaining active mines, the Jeffrey Mine in Asbestos, Quebec, and the Lac d'amiante du Canada in the nearby town of Thetford Mines, Quebec, shut down because of financial, labor and development issues — the first time in 130 years that the Canadian asbestos production stalled.
One year later, in the face of broad criticism from public health officials, asbestos victims and cancer advocacy groups, the provincial government of Quebec threw a lifeline to Canada's beleaguered asbestos sector in the form of a $58 million guaranteed loan. The money was to cover more than two-thirds of the cost of renovating and reopening the Jeffrey Mine — the rest of the financing is private — and helping it to operate for another 20 years.
But before the government transferred money to the mine, the Quebec Liberal Party was defeated in a provincial election. The winning party, Parti Quibecois, cancelled the loan. Meanwhile, doctors and others quietly keep an eye out for the mine's 425 former employees and whether any of them develop mesothelioma.
Professions Impacted by Mesothelioma
Those primary professions include:
Miners
Ship loaders
Truck drivers
Anyone involved in those industries is at risk for exposure to asbestos and to the diseases caused by asbestos fibers.
In many cases, loose asbestos fibers were shipped to developing countries from Canada in large reinforced paper bags, where they were handled by undertrained and inadequately protected workers.
A secondary group of workers is also considered at-risk. These are people who worked in trades that were one step removed from the process of removing asbestos from mines and transporting it to second- and third-world countries who continue to use asbestos products in construction.
These high-risk trades are similar to those in other places around the world:
Carpenters
Construction workers
Insulation installers
Plumbers
Roofers
Shipbuilders
Textile workers
Into the 21st century, Canada's domestic production and consumption of asbestos declined, so fewer mining and manufacturing workers were exposed. However, because of the renovation and demolition of the country's aging buildings, especially in Quebec and British Columbia from the 1950s through the 1980s, the mesothelioma rate has been rising among construction and maintenance workers.
Health Canada Study
In early 2008, it was revealed that Health Canada had quietly begun to study the dangers of chrysotile asbestos. The organization said it started the research to "help further Canada's knowledge of chrysotile asbestos fibers in relation to human health" and to update the World Health Organization's last published assessment on the subject from 1998.
The two scientists on the project were supporters of the chrysotile asbestos industry, and the organization refused to announce when the results of the study would be released. In a written statement, Health Canada said that they found chrysotile asbestos to be "safe when used under controlled conditions," and safe use of the material would be regulated by Canada both domestically and abroad.
Chrysotile isn't the only form of asbestos in Canada that presents an exposure risk. Other forms of asbestos, known as amphibole asbestos, are found in various asbestos-containing products. Such products typically include construction materials but could be found in household and commercial products as well. Types of amphibole asbestos include actinolite, amosite, anthophyllite, crocidolite and tremolite. Amphibole asbestos is considered more carcinogenic than chrysotile asbestos, meaning it may take less exposure to cause a related disease.
Mesothelioma Treatment in Canada
The large number of mesothelioma cases in Canada demands a medical system offering good treatment options for mesothelioma. Canada has a socialized medical insurance system, and it is generally believed that it is easier to get better care for rare diseases like mesothelioma in the United States than it is in Canada. In both countries, however, the treatment for the disease is the same.
Canadians generally explore one or a combination of three options for the treatment: surgery, chemotherapy and radiation. The choice of treatment options is based on factors such as the stage of the cancer, the size and location of the tumor, and the age of the patient. The goal of treatment can be "cytoreductive" to remove the cancerous tissue or "palliative" to ease the symptoms of the disease.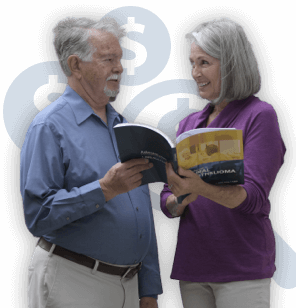 Financial Help for Patients and Families
Gain access to trust funds, grants & other forms of compensation to help pay for treatment & other expenses.
Get Help Now
Treatment Centers and Doctors in Canada
Canada has a number of cancer centers, hospital and specialists dedicated to the treatment of all types of cancer.
Canada is also making headway in the treatment of mesothelioma. For example, Canadian mesothelioma specialists from the Princess Margaret Cancer Centre and Toronto General Hospital developed a different approach to treatment that practically doubled survival in one study. Rather than administering radiation therapy after surgery, they applied it before and the results were shocking. Average mesothelioma survival is around 12 to 18 months, but these study participants lived a median of 51 months. The mesothelioma specialists who led the study included Drs. Marc de Perrot, Ronald Feld and John Cho.
Cancer facilities in Canada that may offer treatment for mesothelioma patients include:

| Center/Institute | Location |
| --- | --- |
| Cross Cancer Institute at U of Alberty | Edmonton, Alberta |
| Princess Margaret Cancer Centre | Toronto, Ontario |
| Fraser Valley Cancer Centre | Surrey, British Columbia |
| Vancouver Cancer Centre | Vancouver, British Columbia |
| Centre for Southern Interior | Kelowna, British Columbia |
| Nova Scotia Cancer Centre | Halifax, Nova Scotia |
| Margaret and Charles Juravinski CC | Hamilton, Ontario |
| Toronto Western Hospital | Toronto, Ontario |
| London Regional Cancer Centre | London, Ontario |
| Ottawa Hospital Regional Cancer Centre | Ottawa, Ontario |
| McGill University Health Centre | Montreal, Quebec |
| L'Hopital Laval | Quebec |
| Tom Baker Cancer Centre | Calgary, Alberta |
Some of the doctors or experts who are researching the disease or are performing clinical trials in Canada include:
Robert MacRae, MD
Jean Seely, MD
Christopher Lee, MD
Rufus Scrimger, MD
Marc dePerrot, MD
John Cho, MD
Demetris Patsios, MD
Brenda O'Sullivan, MD
Wally Temple, MD
Lloyd Mack, MD
Andrea Mcart, MD
Clinical Trials
The National Cancer Institute of Canada and the U.S. National Cancer Institute often collaborate in clinical trials to test the effectiveness of certain medications in the treatment of a number of diseases, including mesothelioma. A prime example is an ongoing Phase II trial for the drug sunitinib malate, currently being tested for its ability to stop the growth of tumor cells by blocking the enzymes needed for tumor growth.
A good source to check for open clinical trials is clinicaltrials.gov, a website run by the U.S. National Institutes of Health. It is important to speak with a doctor, as some patients may not qualify for certain trials.
Compensation for Asbestos Exposure in Canada
In Canada, mesothelioma is a compensable disease. This means patients can receive payment from provincial governments if documentation proves their asbestos exposure happened in the workplace. However, it is estimated that less than half of the affected workers actually apply for compensation. According to the Canadian Society for Asbestos Victims, some Canadians injured by asbestos do not seek compensation because they incorrectly believe that nobody knew of its dangers and thus nobody is at fault.
Asbestos Ban
It has long been apparent that asbestos has resulted in the death of thousands of Canadians since use of the mineral began in the late 19th century. For almost as long, politicians have differed over the safety of the material and its mining and manufacturing. Many long defended Canada's once-profitable chrysotile asbestos industry.
For decades, the Canadian government and the government of Quebec financially supported the Chrysotile Institute (CI), an asbestos lobby group. But in March 2011, Ottawa chose not to allocate funds for CI for the following year, marking the first step in the right direction for asbestos ban supporters. In addition, a federation of 300,000 unionized Quebecers also pulled their funding, and experts believed the asbestos industry was starting to weaken. It turns out they were right. In April 2012, the Institute announced its intention to shut down.
Canada long resisted a universal ban of asbestos as proposed by the World Health Organization (WHO) and many other countries. At the 2008 Rotterdam Convention, Canada, India, Pakistan and a few other countries voted to keep chrysotile asbestos off of a United Nations "watchlist" of dangerous chemicals. After many hours of deliberation, chrysotile asbestos was not added to the watchlist, and Canada continued to be a major exporter of chrysotile asbestos to many countries who do not monitor asbestos exposure or regulate its use.
The Canadian government did impose some regulations on asbestos use, and the country also began spending billions of dollars to remove asbestos from schools, factories, plants and other commercial buildings.
As late as 2011, though, the government was considering the possibility of reopening the open pit Jeffrey Mine in Quebec, which would have allowed the asbestos exports industry to grow.
Even with the 2018 passage of the Prohibition of Asbestos and Products Containing Asbestos Regulations, certain uses of asbestos remain legal in Canada. Nuclear energy and Canadian military facilities are allowed to use asbestos through 2029. The chlor-alkali industry has until 2030 to phase out asbestos.
In addition, magnesium-extraction companies will be permitted to work the highly toxic tailings of former asbestos mines.
14 Cited Article Sources
The sources on all content featured in The Mesothelioma Center at Asbestos.com include medical and scientific studies, peer-reviewed studies and other research documents from reputable organizations.
Canadian Cancer Statistics 2011. Canadian Cancer Society, Statistics Canada. Retrieved from: http://publications.gc.ca/collections/collection_2011/statcan/CS2-37-2011-eng.pdf
Dodson, R. F. & Hammar, S. P. (2006). Asbestos: risk assessment, epidemiology, and health effects. Boca Raton, FL: Taylor & Francis Group, LLC.
National Cancer Institute -- Clinical Trials Search Results. (2011). Retrieved from: http://www.cancer.gov/clinicaltrials/search/results?protocolsearchid=9611532
BC Cancer Agency -- Mesothelioma. (2010). Retrieved from: http://www.bccancer.bc.ca/health-info/types-of-cancer/lung/mesothelioma
Marrett, L. D., & Ellison, L. F. (2008 March 11). Retrieved from: http://www.cmaj.ca/content/178/6/677.short
Lee, C.W. MD & Martin, J. MD. (2008 April). Malignant mesothelioma: Canadian perspective and research directions. Canadian Medical Journal, 15. Retrieved from: http://www.ncbi.nlm.nih.gov/pmc/articles/PMC2365488/
Goldberg, M. & Imbernon, E. (2006, February 9). The French National Mesothelioma Surveillance Program. Canadian Medical Journal, 63(6). 390-395. doi: 10.1136/oem.2005.023200
CBC News -- Asbestos: The magic mineral that was once Canada's gold. (2009). Retrieved from: http://www.cbc.ca/news/canada/story/2009/06/10/f-asbestos-safety.html
The Star -- Tories' asbestos policy 'unethical and shameful' says Canadian doctors. (2011). Retrieved from: http://www.thestar.com/news/canada/article/1044358--tories-asbestos-policy-unethical-and-shameful-say-canadian-doctors
Morrison, H. I. & Band, P. R. (1984). Recent trends in incidence rates of pleural mesothelioma in British Columbia. Canadian Medical Association Journal, 131. Retrieved from: http://www.ncbi.nlm.nih.gov/pmc/articles/PMC1483812/
Research Gate -- Larry F. Ellison. (2010). Retrieved from: http://www.researchgate.net/researcher/38261398_Larry_F_Ellison
Canadian Cancer Society. (2016). Mesothelioma statistics. Retrieved from: http://www.cancer.ca/en/cancer-information/cancer-type/mesothelioma/statistics/?region=bc
The Globe and Mail. (2016, January 2). Asbestos revealed as Canada's top cause of workplace death. Retrieved from: http://www.cancer.ca/en/cancer-information/cancer-type/mesothelioma/statistics/?region=bc
Munson, J. (2018, October 19). Canada Issues Final Asbestos Ban, Exempts Chlor-Alkali Industry. Retrieved from: https://news.bloombergenvironment.com/environment-and-energy/canada-issues-final-asbestos-ban-exempts-chlor-alkali-industry-corrected
How did this article help you?
What about this article isn't helpful for you?
Did this article help you?
Thank you for your feedback.
Would you like to speak with a Patient Advocate?
Last Modified May 20, 2020