Pleural Specialist
A medical doctor who treats pleural mesothelioma, an asbestos-related cancer that develops in the pleura, which is the thin lining that covers the lungs and chest wall.
Dr. Mark Dylewski
Thoracic Surgeon
Dr. Mark Dylewski is an innovative thoracic surgeon who treats patients with pleural mesothelioma at the Miami Cancer Institute, Baptist Health South Florida. He is a pioneer in the advancement of minimally invasive robotic surgery.
Get to Know Dr. Mark Dylewski
Dr. Mark Dylewski is director of thoracic and robotic surgery at Baptist Health South Florida. He is an innovator whose minimally invasive techniques often lead to better outcomes and quicker surgical recoveries for his patients.
He is best known for the "Dylewski Technique," a procedure he helped pioneer using advanced robotics to remove parts of a diseased lung without cutting or spreading the ribs.
Dylewski treats patients with lung cancer, esophageal cancer and pleural mesothelioma, some of whom can benefit immensely from this type of treatment procedure. He has trained younger surgeons to follow in his footsteps.
The Miami Cancer Institute, which is part of Baptist Health South Florida, created a cardiac and thoracic surgery branch in 2009, moving Dylewski into a leadership role.
He is a firm believer in multidisciplinary treatment for mesothelioma that often includes a combination of chemotherapy, radiation and immunotherapy.
Contact Dr. Mark Dylewski
Specialties of Dr. Mark Dylewski
Dylewski Technique
Robotic pulmonary surgery
Minimally invasive surgery
Esophageal surgery
Mesothelioma
Lung cancer
Thoracic surgery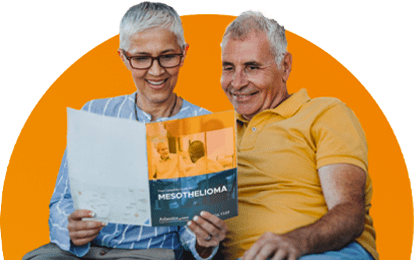 Get a Free Mesothelioma Guide
Learn about your diagnosis, top doctors and how to pay for treatment.
Dr. Mark Dylewski's Experience and Medical Education
Miami Cancer Institute, Baptist Health South Florida
Institute for Thoracic Surgery, Miami
Georgetown University Hospital, Washington, D.C.
University of California Medical Center-Davis East Bay (Residency)
Albany Medical College, New York (Fellowship)
University of Miami Miller School of Medicine (MD)
Awards and Other Recognitions
Florida Top Doctors
Clinical Robotic Surgical Association (Founding member)
American College of Surgeons (Member)
General Thoracic Surgical Club (Member)
Society of Thoracic Surgery (Member)
Publications of Dr. Mark Dylewski
Dylewski, M.R., Lazzaro, R.S. (2012, December 24). Robotics — The answer to the Achilles' heel of VATS pulmonary resection. Chinese Journal of Cancer Research.
Dylewski, M.R. et al. (2011). Pulmonary Resection Using a Total Endoscopic Robotic Video-Assisted Approach. Seminars in Thoracic and Cardiovascular Surgery.
Ninan, M., Dylewski, M.R. (2010). Total port-access robot-assisted pulmonary lobectomy without utility thoracotomy. European Journal of Cardio-Thoracic Surgery.