About Mark Dylewski
Accolades

Pleural and Lung Cancer

Mesothelioma Pioneer

Team Leader

Minimally Invasive Surgery

Robotic Surgery

Board Certified in Surgery

Board Certified in Thoracic Surgery
In 2009, when Baptist Health announced that it was expanding to include a cardiac and thoracic surgery branch, Dr. Mark Dylewski was one of five physicians appointed to the team.
Dylewski had worked for Baptist Health for five years prior to his promotion and had trained in surgery since 1993, during which time he established himself as one of the area's leading minimally invasive surgeons.
He is perhaps best known for the surgical technique he created to perform safer lung lobectomies. Referred to as the "Dylewski Technique," the procedure uses advanced robotic techniques to remove the lung without cutting or spreading the ribs.
Surgeons currently use this technique to reduce the amount of post-operative pain felt by their patients and to speed up the recovery time after the procedure. Mesothelioma patients who need to have a cancerous portion of their lung surgically removed greatly benefit from this type of procedure.
As Baptist Health's South Miami director of General Thoracic Surgery and Thoracic Surgical Oncology, Dylewski manages the hospital's mesothelioma cases. The Cardiac and Thoracic Surgery Group was created to exclusively treat complex diseases of the chest, and the South Miami Heart Center is equipped to treat pleural and pericardial cases of mesothelioma.
Surgical Expertise
Although he specializes in surgery, Dylewski is especially interested in the benefits of a multimodality therapy program for mesothelioma patients. This approach typically combines surgery with chemotherapy and radiation therapy, two services that are not offered by Baptist Health's facilities. However, Dylewski maintains excellent relationships with his peers and can refer his mesothelioma patients to the area's most qualified medical oncologists.
Dylewski complements his clinical practice with laboratory research and scientific writing projects. His publications focus exclusively on video and robotic-assisted surgeries, including a lung resection using ports rather than traditional utility incisions. Dylewski found that this approach allowed patients to leave the hospital at a median time of three days.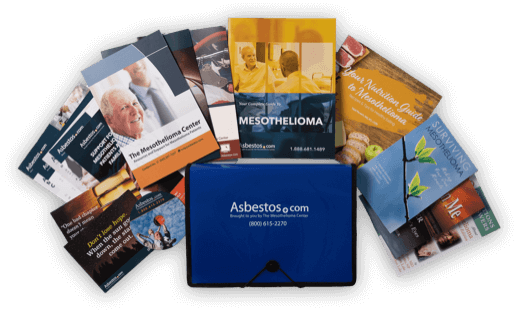 Get a Free Mesothelioma Guide
Free information, books, wristbands and more for patients and caregivers.
Get Your Free Guide
Committed to sharing his surgical expertise, Dylewski spends some of his time training new surgeons who wish to become proficient in minimally invasive techniques. He works as a clinical instructor to help a new generation of surgeons reduce the trauma that their patients experience after surgery. Before joining Baptist Health, he taught these techniques to surgical students at Georgetown University Hospital and Washington Hospital.
Dylewski completed three separate surgical residencies in his post-graduate training. He is board certified by the American Board of Surgery and the American Board of Thoracic Surgery.
See More Top Mesothelioma Doctors
Publications
Dylewski's two scholarly publications have discussed pulmonary surgeries. One, published in Seminars of Thoracic Cardiovascular Surgery, explored video-assisted pulmonary resection, while the other, appearing in the European Journal of Cardiothoracic Surgery, discussed robot-assisted pulmonary lobectomies.
Disclaimer: Dr. Mark Dylewski has no professional affiliation with Asbestos.com.

Get Help Contacting this Doctor
Find an Active Mesothelioma Clinical Trial
Find Now
3 Cited Article Sources
The sources on all content featured in The Mesothelioma Center at Asbestos.com include medical and scientific studies, peer-reviewed studies and other research documents from reputable organizations.
How did this article help you?
What about this article isn't helpful for you?
Did this article help you?
Thank you for your feedback.
Would you like to speak with a Patient Advocate?
Last Modified March 19, 2020