Pleural Specialist
A medical doctor who treats pleural mesothelioma, an asbestos-related cancer that develops in the pleura, which is the thin lining that covers the lungs and chest wall.
Dr. Mark W. Lischner
Pulmonary Specialist
Table Of Contents
Dr. Mark W. Lischner was an experienced, critical care pulmonologist at the Sutter Roseville Medical Center in Northern California. He died on August 14, 2023.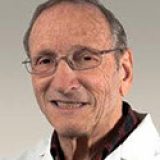 Specializing in Critical Care
Dr. Mark W. Lischner was a second-generation physician who specialized in critical care pulmonology at the Sutter Roseville Medical Center in Northern California. He had more than 40 years of experience handling many respiratory illnesses, including lung cancer, mesothelioma, asbestosis, asthma and interstitial fibrosis.
He also had experience with sarcoidosis. Dr. Lischner once had this serious illness himself.
Dr. Lischner passed away August 14, 2023. He was 85.
Service in U.S. Navy Shaped Dr. Lischner's Career
Dr. Lischner, a Vietnam veteran, began his career in the U.S. Navy. That experience helped shape his future as a pulmonologist.
During his two-year tour of duty, he was named assistant director of pulmonary services at the U.S. Naval Medical Center in San Diego. He spent two months aboard the USS Repose, a hospital ship stationed in Southeast Asia near the end of the Vietnam War.
When he left the Navy, Lischner stayed in California. He opened his first private practice in Sacramento.
Specialties of Dr. Mark Lischner
Critical care
Pulmonology
Infectious disease
Mesothelioma cancer
Lung cancer
Chest infection
Chronic Obstructive Pulmonary Disease (COPD)
Emphysema
Sarcoidosis
Dr. Mark Lischner's Experience & Medical Education
Pulmonary Medicine Associates, Roseville, California
Sutter Health, Roseville, California
Roseville Community Hospital
U.S. Naval Medical Center, San Diego (Assistant director, pulmonary services)
Bronx Municipal Hospital Center/Albert Einstein College of Medicine (Fellowship, pulmonary disease)
Grady Memorial Hospital/Emory University Medical Center (Residency, internal medicine)
University of Oxford, England (Research)
Yale University School of Medicine
Wesleyan University (B.A.)
Awards and Other Recognitions
U.S. News & World Report, Top Doctor
Excellence in Patient Satisfaction
Sigma XI Scientific Research Honor Society
California Thoracic Society
Roseville Community Hospital, medical executive committee
Mercy San Juan Medical Center, medical committee chairman
Dr. Mark W. Lischner's Publications
Lischner, M.W. (1966). Prevalence of respiratory symptoms in an industrial population. Diseases of the Chest.
Lischner, M.W. et. al. (1971). Natural history of alcoholic hepatitis. The American Journal of Digestive Diseases.
Harris, J.O., Lischner, M.W. (1973). Tuberculosis in active duty military personnel. Military Medicine.