Pleural Specialist
A medical doctor who treats pleural mesothelioma, an asbestos-related cancer that develops in the pleura, which is the thin lining that covers the lungs and chest wall.
Dr. Robert Cerfolio
Surgeon
Table Of Contents
Dr. Robert Cerfolio, whose innovative work with robotics has led to worldwide advances in thoracic surgery, is the director of the Lung Cancer Center at NYU Langone's Perlmutter Cancer Center.
Get to Know Dr. Robert Cerfolio
In addition to directing the Lung Cancer Center and the thoracic surgery department at Perlmutter Cancer Center, Dr. Robert Cerfolio serves as a senior consultant for the Robotic Surgery Center and as a professor in the Department of Cardiothoracic Surgery at NYU Grossman School of Medicine.
Cerfolio joined NYU Langone's cancer center in 2017 after more than two decades at the University of Alabama Hospital in Birmingham, where he carved out a reputation as one of the most prolific and groundbreaking surgeons in the U.S.
In his career, Cerfolio has performed more than 17,000 thoracic surgeries and pioneered a robotic surgical technique that is now used throughout the world.
Robotic surgery simplifies the staging and diagnostic process of mesothelioma, allowing doctors to better select patients who can be helped by surgery. The robot can be used for lobectomies, lung biopsies and wedge resections, all of which are performed when treating mesothelioma patients.
The most aggressive surgeries for pleural mesothelioma are extrapleural pneumonectomy and pleurectomy and decortication, which are not done robotically.
Cerfolio received undergraduate and medical degrees from the University of Rochester, where he also was a Rhodes Scholar candidate and an All-American baseball player. He received surgical training during his residency and fellowship at the Mayo Graduate School of Medicine in Rochester, Minnesota. In 2017, he completed a master's in business administration from the University of Tennessee.
Cerfolio previously joined University of Alabama at Birmingham in 1996 and was named thoracic surgery division chief in 2002. He has published 60 book chapters and more than 160 peer-reviewed articles. He has given more than 400 lectures and presentations at national and international scientific meetings.
Contact Dr. Robert Cerfolio
Specialties of Dr. Robert Cerfolio
Pleural and lung cancer
Video-assisted thoracoscopic surgery
Robotic surgery
Research
Dr. Robert Cerfolio's Experience and Medical Education
Perlmutter Cancer Center
University of Alabama at Birmingham
University of Rochester (M.D.)
Cornell University Medical College, Mayo Graduate School of Medicine (Residencies)
Mayo Graduate School of Medicine and Science (Fellowship)
Awards and Certifications
James H. Estes Family Endowed Chair for Lung Cancer Research (2010)
America's Top Doctors, Castle Connolly (2006-2020)
Double board certified in surgery and thoracic surgery
Dr. Robert Cerfolio is a Pioneer in Robotic Surgery
Cerfolio is an expert in robotic surgery for pleural mesothelioma. He did his first robotic surgery in 2010 and has since become renowned for developing a technique used in pulmonary and esophageal surgery.
He pioneered a four-arm robotic approach for small cell and non-small cell lung cancer as well as other tumor resections. He has taught his technique to more than 1,200 surgeons around the world.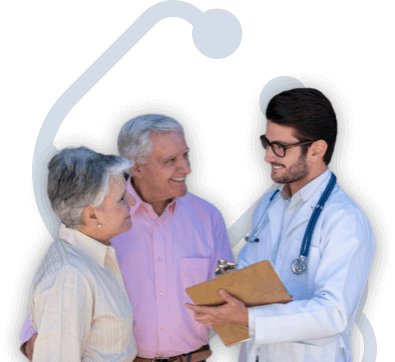 Talk to a Doctor About Your Diagnosis
We can help you or a loved one get in contact with Dr. Cerfolio and find the treatment that's best for you.
Testimonials for Dr. Robert Cerfolio
He has a proven track record of exceptional patient outcomes and will strengthen our robust thoracic surgery and lung cancer programs with his extraordinary expertise in robotic surgery,

Dr. Aubrey C. Galloway

Chair, NYU Department of Cardiothoracic Surgery
Publications of Dr. Robert J. Cerfolio
Chang, S.H. et al. (2020, October). Safety and Efficacy of Bronchoscopy in Critically Ill Patients with Coronavirus Disease 2019. Chest.
Cerfolio, R.J. (2020, September). Commentary: To "Air" is to Leak – To Prevent is Devine. Seminars in Thoracic and Cardiovascular Surgery.
Geraci, T.C. et al. (2020, September). Mid-Term Results for Robotic Thymectomy for Malignant Disease. The Annals of Thoracic Surgery.