About Robert Cerfolio
Accolades

Pleural and Lung Cancer

Excellence in Research

Video-Assisted Thoracoscopic Surgery

Robotic Surgery
Cerfolio joined the NYU Langone's Perlmutter Cancer Center in 2017 after more than two decades at the University of Alabama Hospital in Birmingham, where he had carved a reputation as one of the most prolific and groundbreaking surgeons in the U.S.
"He has a proven track record of exceptional patient outcomes and will strengthen our robust thoracic surgery and lung cancer programs with his extraordinary expertise in robotic surgery," said Dr. Aubrey C. Galloway, Department of Cardiothoracic Surgery, chair, at NYU.
Cerfolio will lead the multidisciplinary team at Perlmutter that handles a variety of thoracic malignancies that include pleural mesothelioma, the rare and aggressive cancer caused by asbestos.
Role in Robotic Surgery
Robotic surgery involves tiny instruments that a surgeon sitting at a computer board that serves as a remote controller. This type of surgery leads to improved visualization and instrumentation, smaller incisions and a quicker patient recovery.
Gynecologists and urologists have used robotic surgery for more than a decade. But in more recent years, robotic surgery has become standard treatment among many thoracic surgeons who have advanced lung cancer surgery.
With mesothelioma, it will simplify the staging and diagnostic process, allowing doctors to better select patients who can be helped by surgery. The robot can be used for lobectomies, lung biopsies and wedge resections, all of which are performed on mesothelioma patients.
The most aggressive surgeries for pleural mesothelioma are extrapleural pneumonectomy and pleurectomy/decortication. Neither of these procedures are done robotically.
Cerfolio did his first robotic surgery in 2010 and has since become renowned for its use with pulmonary resection and esophageal surgery. He has taught his technique to more than 1,200 surgeons around the world.
He developed a four-arm robotic approach for small cell and non-small cell lung cancer as well as other tumor resections.
"I'm honored to be part of a team that brings together all elements of lung cancer care to provide the very best treatment to our patients," Cerfolio said. "We plan for innovative ways to serve patients in the New York tri-state area and those all over the world."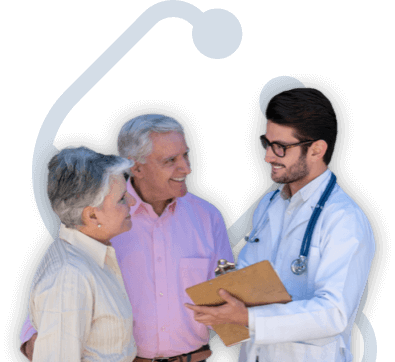 Talk to a Doctor About Your Diagnosis
We can help you or a loved one get in contact with Dr. Cerfolio and find the treatment that's best for you.
Get Started Today
Dr. Cerfolio's Accomplishments
In his career, Cerfolio has performed more than 17,000 thoracic surgeries in his management of abnormalities of the chest.
He received undergraduate and medical degrees from the University of Rochester, where he also was a Rhodes Scholar candidate and All-American baseball player.
He received surgical training at the University of Connecticut St. Francis Hospital, Memorial Sloan Kettering Cancer Center and Mayo Clinic in Rochester, Minnesota.
He joined the University of Alabama-Birmingham in 1996 and was named thoracic surgery division chief in 2002. He has published 40 book chapters and 150 peer-reviewed articles. He has given more than 400 lectures and presentations at international and national scientific meetings.
See More Top Mesothelioma Doctors
Disclaimer: Dr. Robert Cerfolio has no professional affiliation with Asbestos.com.

Get Help Contacting this Doctor
Find an Active Mesothelioma Clinical Trial
Find Now
4 Cited Article Sources
The sources on all content featured in The Mesothelioma Center at Asbestos.com include medical and scientific studies, peer-reviewed studies and other research documents from reputable organizations.
How did this article help you?
What about this article isn't helpful for you?
Did this article help you?
Thank you for your feedback.
Would you like to speak with a Patient Advocate?
Last Modified August 7, 2020