Pleural Specialist
A medical doctor who treats pleural mesothelioma, an asbestos-related cancer that develops in the pleura, which is the thin lining that covers the lungs and chest wall.
Dr. Harvey Pass
Thoracic Surgeon
Table Of Contents
Dr. Harvey Pass is chief of thoracic oncology at Perlmutter Cancer Center and director of general thoracic surgery. He leads a multidisciplinary effort covering a range of diseases.
Get to Know Dr. Harvey Pass
Dr. Harvey Pass sees patients today in New York City at the Perlmutter Cancer Center, part of NYU Langone Health. He's now in his fourth decade of pioneering malignant pleural mesothelioma treatment.
As chief of thoracic oncology and director of general thoracic surgery, he leads a multidisciplinary effort covering a range of diseases. Dr. Pass is passionate about his research and the quest for early detection of thoracic malignancies such as mesothelioma to ensure a greater chance of survival.
He's well known for his insightful and compassionate care of patients, many of whom travel long distances to seek his support. He and his staff take a highly personalized approach to treatment.
Before joining NYU Langone Health, Pass served at the Karmanos Cancer Institute in Detroit and the National Cancer Institute in Bethesda, Maryland, where he ran his own laboratory and designed his clinical trials.
Specialties of Dr. Harvey I. Pass
Thoracic surgery
Lung cancer
Pleural mesothelioma
Robotic surgery
Clinical research
Dr. Harvey Pass' Experience and Medical Education
Perlmutter Cancer Center
Karmanos Cancer Institute
National Cancer Institute
National Institutes of Health (Fellowship)
Medical University of South Carolina (Residency)
University of Mississippi (Residency)
Duke University School of Medicine (M.D.)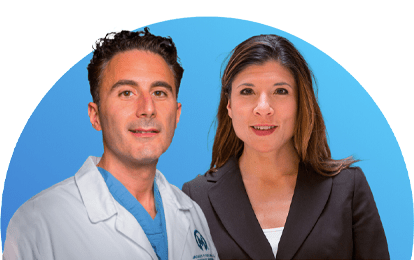 Find a Mesothelioma Specialist
Get specialized treatment from experienced mesothelioma doctors.
Awards and Certifications
American Board of Thoracic Surgery
Wagner Medal, International Mesothelioma Interest Group
Innovator Award for International Collaboration in Cancer Research, Landon Foundation
America's Top Doctors, Castle Connolly
Top Doctors in the New York Metro Area
Director, general thoracic surgery, New York Harbor Healthcare VA Hospital
Publications of Dr. Harvey I. Pass
Tsay, J. et al. (2020, November 11). Lower airway dysbiosis affects lung cancer progression. Cancer Discovery.
Chang, S. et al. (2020, November 5). Safety of patients and providers in lung cancer surgery during COVID-19 pandemic. European Journal of Cardiothoracic Surgery.
Pass, H. et al. (2020, August 1). Mesothelioma Biomarkers: Discovery in Search of Validation. Thoracic Surgery Clinics.
Pass, H. (2020, April 7). Commentary: Tasting individual ingredients of meso soup: Can 'omics bring out the flavor? The Journal of Thoracic and Cardiovascular Surgery.
Geraci, T. et al. (2020, July 1). Robotic Sleeve Resection of the Airway: Outcomes and Technical Conduct Using Video Vignettes. The Annals of Thoracic Surgery.