Pleural Specialist
A medical doctor who treats pleural mesothelioma, an asbestos-related cancer that develops in the pleura, which is the thin lining that covers the lungs and chest wall.
Dr. Stephen M. Levin (deceased)
Occupational Health Researcher
For more than four decades, Stephen M. Levin, M.D., focused on occupational health and the hazards it can bring, leaving a legacy as a hero to the working class.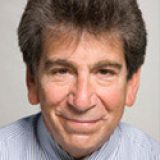 Long renowned for his studies of the American workplace, Levin developed a particular interest in asbestos-related diseases such as mesothelioma, the rare cancer which can affect the linings of the lungs, heart or abdomen. He was a researcher and a staunch advocate for those affected by occupational disease.
Levin died of cancer in February 2012.
In 2009, Levin, a professor at Mount Sinai School of Medicine in New York City, took the lead in the institution's study of disease pathology in Libby, Montana. In the town of Libby, residents and workers were exposed for many years to asbestos-contaminated vermiculite ore, leading to alarming rates of lung-related diseases in the area.
Levin's research in Libby helped determine the level of environmental cleanup that is necessary to protect the future of residents.
Through the years, Levin has studied other on-the-job hazards like occupational asthma, carpal tunnel syndrome, musculoskeletal disorders and various repetitive strain injuries. The American Journal of Industrial Medicine published many of his studies and papers.
At Mount Sinai, he left his work with mesothelioma to peers like Dr. Raja Michael Flores.
Lasting Legacy
Levin was lauded for his early studies of construction workers in the New York City area and the occupational diseases and hazards they have faced.
Much of his work was supported by grants from the (NIOSH). He spoke extensively at disease-related conferences on the plight of those affected by asbestos poisoning, treating patients and campaigning for their rights to be protected.
Levin also was the principle investigator in a study of residents, workers and volunteers affected by the toxins released into the air in the moments, days, weeks and months after the attacks on the World Trade Center. He was head of the WTC Worker and Volunteer Medical Screening Program and lectured extensively on the subject.
Dr. Levin was one of more than 100 writers who wrote an appeal to Quebec's government requesting the end of their asbestos export industry.
Levin, who also was on staff at St. John's Riverside Hospital in Yonkers, New York, earned his medical degree from New York University School of Medicine, then completed residencies at Mount Sinai Hospital, St. Luke's-Roosevelt Hospital Center and Bellevue Hospital Center.
He was co-director of the Mount Sinai-Irving J. Selikoff Center for Occupational and Environmental Medicine, a facility which serves as a referral center for workers exposed to hazards on the job.
Dr. Levin's Publications
Among his 28 publications, Levin has written about respiratory and pulmonary disease in World Trade Center recovery workers, the environmental exposure that occurred at Libby, Montana, and other post-disaster exposure hazards.