Pleural Specialist
A medical doctor who treats pleural mesothelioma, an asbestos-related cancer that develops in the pleura, which is the thin lining that covers the lungs and chest wall.
Dr. Walter J. Scott
Thoracic Surgeon
Dr. Walter Scott is a surgical oncologist who specializes in the early diagnosis and treatment of lung cancer, pleural mesothelioma, esophageal cancer and other thoracic malignancies.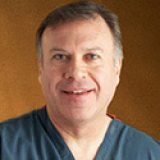 Abington Hospital-Jefferson Health Abington, Pennsylvania (PA)
Scott joined Abington-Jefferson Health in 2016 as the chief of thoracic surgery. Previously, he served as thoracic surgery chief at Fox Chase Cancer Center in Philadelphia for 15 years.
He is board certified and experienced in the traditional "open chest surgery," but he also has vast expertise in minimally invasive surgical techniques, lung cancer staging with PET scanning, and robotic surgery for thoracic cancers and lung nodules. He is well known for developing personalized treatment plans for his patients.
"My goal when treating patients is to develop tailored treatment plans that offer the highest chance of survival but also focus on quality of life," Scott said. "I was drawn to Abington-Jefferson Health by the combined strengths of the two institutions and their joint vision for the future of medicine."
He's appeared in the annual edition of Philadelphia Magazine's Top Doctors in Thoracic Surgery from 2011 to 2016. He also has served as a member of the National Comprehensive Cancer Network (NCCN), a group of experts who publish annual guidelines for treating nearly all types of cancer.
At Fox Chase Cancer Center, Scott led the minimally invasive thoracic surgical team, which was known for significantly decreasing post-surgical pain, shortening hospital stays and reducing recovery time.
Depending on the patient's diagnosis, treatment for mesothelioma and lung cancer may include some combination of surgery, chemotherapy and radiation therapy.
Contact Dr. Walter J. Scott
Employs Latest Technology at Abington-Jefferson Health
Scott offers his patients the latest advances in surgical technology and minimally invasive techniques. His areas of clinical expertise include VATS lobectomy.
In a video-assisted thoracic surgery (VATS) lobectomy, Scott uses a camera and special instruments to remove the lobe of a cancerous lung using two to four small incisions. For some patients, this technique offers improved results over traditional open lobectomies, which require a single 6- to 10-inch incision down the center of the chest.
He also uses VATS to perform lung and pleural biopsies, wedge resections and lobectomies for patients with various cancers of the lung, esophagus, mediastinum and chest wall.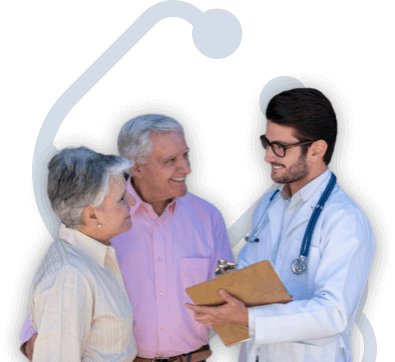 Talk to a Doctor About Your Diagnosis
We can help you or a loved one get in contact with Dr. Scott and find the treatment that's best for you.
"I believe in treating patients the same way I would want a member of my family to be treated," he said. "By listening to each patient and after a thorough discussion of all the available treatments, I strive to develop a treatment plan that fits the individual."
Before crafting a personalized cancer treatment plan, Scott answers all questions his patients may have and listens to their concerns. Once he has determined a patient's unique needs, he plans a course of treatment that offers the greatest chance of a cure, while maintaining a good quality of life.
Scott Focuses on Mesothelioma Research
In addition to treatment, Scott has a strong commitment to mesothelioma and lung cancer research. He has served as a principal investigator and co-investigator in numerous national and international clinical trials. Scott also authored and co-authored more than 100 scientific journal articles, presentations and books, including "Lung Cancer: A Guide to Diagnosis and Treatment," a resource for patients and caregivers.
Scott is a member of several professional medical societies, including the American Society of Clinical Oncology, the American College of Surgeons, the American College of Chest Physicians, the American Association for Thoracic Surgery and the Society of Thoracic Surgeons.
Scott earned a Bachelor of Science degree from the University of Houston in 1977 and received his doctorate from the University of Chicago Pritzker School of Medicine in 1981. He remained at the University of Chicago after graduation, serving his residency in general surgery in 1987 and his cardiothoracic residency in 1989.