Tecentriq (Atezolizumab)
Fact Checked
Our fact-checking process begins with a thorough review of all sources to ensure they are high quality. Then we cross-check the facts with original medical or scientific reports published by those sources, or we validate the facts with reputable news organizations, medical and scientific experts and other health experts. Each page includes all sources for full transparency.
Medically Reviewed
A medical doctor who specializes in mesothelioma or cancer treatment reviewed the content on this page to ensure it meets current medical standards and accuracy.
This Page was Medically Reviewed By
Tecentriq is an immunotherapy drug used to treat bladder cancer and lung cancer. Its generic name is atezolizumab. Doctors are testing Tecentriq in clinical trials for several types of solid tumors, including pleural mesothelioma.
Page Topics
In spring 2016, the U.S. Food and Drug Administration (FDA) approved Tecentriq for urothelial carcinoma, which refers to cancers from the genitourinary tract up to the kidneys, including the bladder. Later that year, the FDA approved it as a second-line treatment for non-small cell lung cancer.
The FDA granted a priority review to Tecentriq in 2018 based on positive results from an ongoing clinical trial. If approved, Tecentriq could be added to the first-line chemotherapy regimen for advanced lung cancer.
Tecentriq is available to pleural mesothelioma patients through clinical trials.
How Tecentriq Works
Tecentriq inhibits the same immune checkpoint as the immunotherapy drugs Keytruda (pembrolizumab) and Opdivo (nivolumab). Blocking the PD-L1 protein on cancer cells allows the body's immune system to recognize and attack them.
The human body uses a type of white blood cell called T cells to defend itself from germs and cancer cells. T cells have a protein receptor on their surface called PD-1. When this protein interacts with another protein called PD-L1, it stops the T cell from attacking.
Healthy cells have PD-L1 on their surface so T cells know to leave them alone. But cancer cells can use PD-L1 to hide from the immune system by pretending to be healthy cells.
In many cases of pleural mesothelioma, the cancer cells express PD-L1. This is why doctors are testing checkpoint inhibitors such as Tecentriq for mesothelioma. Doctors usually combine this class of drugs with other treatments such as chemotherapy, surgery and radiation therapy.
| Tecentriq Information | |
| --- | --- |
| Name | Tecentriq |
| Alternate Names | Atezolizumab |
| Manufacturer | Genentech |
| Dosage | 1200 mg every 3 weeks |
| Administration Route | IV |
| Active Ingredient | Atezolizumab |
| Drug Class | PD-L1 Inhibitor |
| Medical Code | 50242-917-01, 50242-917-86 |
| Related Drugs | Bavencio, Imfinzi |
| FDA Warning | Lung problems (pneumonitis), liver problems (hepatitis), intestinal problems (colitis), hormone gland problems, nervous system problems (neuropathy, meningitis, encephalitis), inflammation of eyes, severe infection, allergic reaction |
Tecentriq in Mesothelioma Clinical Trials
A phase I trial of Tecentriq for advanced solid tumors began recruiting in 2015.
In 2017, another phase I trial began recruiting pleural mesothelioma patients eligible for surgery. This trial is testing whether Tecentriq is safe and effective in combination with multimodal therapy.
Patients may have the opportunity to join a clinical trial by going to a specialized cancer treatment center. Participation in clinical trials helps researchers develop and improve treatments. Some patients are able to access new therapies that help them live longer.
In 2018, early results from a phase III trial of Tecentriq for lung cancer showed promise. All patients in the trial received a standard chemotherapy regimen for metastatic non-small cell lung cancer. An experimental group of patients received Tecentriq in addition.
Of the patients who received Tecentriq, 37 percent went a full year without cancer progression, compared to 18 percent of patients in the control group.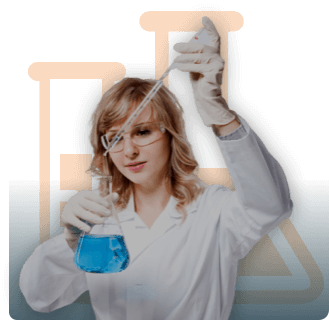 Find Immunotherapy Clinical Trials
Learn how to access mesothelioma clinical trials for immunotherapy.
Side Effects of Tecentriq
Checkpoint inhibitors such as Tecentriq usually cause milder side effects than chemotherapy drugs.
However, there is a risk of severe side effects if the immune system begins to accidently attack the body's healthy cells. Patients with severe side effects must call their medical team immediately.
Common side effects of Tecentriq include:
Fatigue
Low appetite
Coughing
Nausea
Aches and pains
Constipation
The following are serious side effects of Tecentriq:
Allergic reactions
Breathing problems
Vomiting
Severe stomach pain
Diarrhea
Chronic headaches
Dizziness or fainting
Fever
Vision problems
Yellowing skin
Bruising or bleeding more easily than normal
---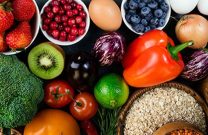 Get Free Recipes for Mesothelioma Patients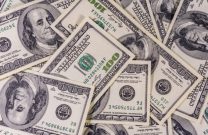 Access More than $32 Billion in Trust Funds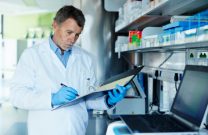 Find Active Mesothelioma Clinical Trials
---
Tell us what you think
Did this article help you?
How did this article help you?
What about this article isn't helpful for you?
Did this article help you?
Thank you for your feedback. Would you like to speak with a Patient Advocate?
---