Patient Navigators for Mesothelioma Patients
Fact Checked
Our fact-checking process begins with a thorough review of all sources to ensure they are high quality. Then we cross-check the facts with original medical or scientific reports published by those sources, or we validate the facts with reputable news organizations, medical and scientific experts and other health experts. Each page includes all sources for full transparency.
Medically Reviewed
A medical doctor who specializes in mesothelioma or cancer treatment reviewed the content on this page to ensure it meets current medical standards and accuracy.
This Page was Medically Reviewed By
Patient navigators are licensed health care workers who guide cancer patients through all stages of care. When mesothelioma patients go to an accredited cancer center, a patient navigator helps coordinate their treatment.
Patient navigators can be oncology nurses or trained oncology social workers. They provide individualized assistance to help patients and caregivers navigate the ever-changing health care system.
The navigation process can start during pre-diagnosis and run through all phases of the cancer experience.
Patient navigation programs are a relatively new concept. Since 2015, they have been a requirement for accreditation by the American College of Surgeons Commission on Cancer (CoC).
The CoC looks for consistent care coordination that addresses the physical, psychological and social needs of patients. Patient navigators stay in close contact with a patient's oncologist and multidisciplinary care team.
Goals of Patient Navigation
Enhanced treatment outcomes
Increased patient satisfaction
Reduced costs of care
Patient navigators help coordinate appointments, keep track of medical records and reinforce doctor-patient relationships. They can connect mesothelioma patients with a dietitian, a cancer support group or a mental health counselor.
They also can assist with end-of-life care, including hospice arrangements.
Role and Responsibilities of Patient Navigators
Patient navigators are recognized as an essential part of comprehensive cancer care. They ensure a coordinated and seamless experience for cancer patients and their families.
Responsibilities of a patient navigator may vary based on a specific program's needs. For example, a patient navigator who works with breast cancer patients may have a stronger focus on screenings and treatment, while a navigator working with patients with terminal cancers such as mesothelioma may deal more with palliative care coordination and emotional support.
The goals of patient navigation remain the same across all roles: Improve clinical outcomes and overall patient experience.
Speak With a Patient Advocate
Our patient advocates can answer your questions on mesothelioma and asbestos exposure.
Patient navigators help:
Ensure patients receive timely diagnosis, treatment and other cancer care services. This may include creating a survivorship care plan.
Assist patients in securing appointments with doctors' offices, clinics, hospitals, patient-support organizations and other components of the health care system.
Make sure comprehensive medical records are available at scheduled appointments.
Connect patients, their families and caregivers to resources and support services.
Maintain and promote communication between the patient and health care providers. This includes medical oncologists, surgeons, radiation oncologists, pathologists, nursing specialists, dietitians, mental health counselors and palliative care specialists.
Arrange language translation and interpretation services.
Keep track of paperwork and facilitate financial support.
Conduct a psychosocial distress screening, which measures the impact cancer is having on a patient's overall life.
Patient navigators also advise patients on paying bills, arranging child care and taking sick leave from work. They act as the point person for concerns about every aspect of a patient's care.
Transportation is an obstacle for many mesothelioma patients because of the small number of cancer centers that specialize in mesothelioma treatment. Patients often must travel across state lines or even to other parts of the country for the best care.
Patient navigators at mesothelioma treatment centers can help families find travel and lodging assistance along with funds to cover expenses.
Difference Between Social Workers and Patient Navigators
Patient navigators can be social workers, but not all social workers are patient navigators.
According to the CoC, patient navigation is "provided by a professional (for example, nurse, social worker) who has documented training to provide individualized assistance to cancer patients, families, and caregivers." A nonprofessional, or layperson, can be a patient navigator if they receive documented training.
To be accredited by the CoC, cancer centers must have a patient navigation program. Usually, patient navigators work for a particular cancer center or health care network.
Depending on the program, navigators may build partnerships with other agencies and groups. However, this is not always the case. Patient navigators are not obligated to work with other cancer centers to connect patients with out-of-network doctors or clinical trials.
Job titles often confused with patient navigator include care coordinator, case manager and patient liaison. While these roles are similar, only licensed patient navigators are trained to the CoC's standards.
Many local and regional hospitals do not have patient navigators. Hospital social workers can offer similar services but may not have expertise in working with cancer patients.
Mesothelioma specialty cancer centers offer the best chance of working with a patient navigator who is familiar with the treatment options and challenges facing mesothelioma patients.
---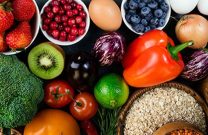 Get Free Recipes for Mesothelioma Patients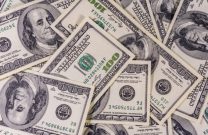 Access More than $32 Billion in Trust Funds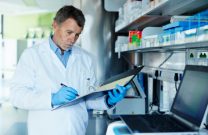 Find Active Mesothelioma Clinical Trials
---
Tell us what you think
Did this article help you?
How did this article help you?
What about this article isn't helpful for you?
Did this article help you?
Thank you for your feedback. Would you like to speak with a Patient Advocate?
---