Research & Clinical Trials
Sugarbaker: Mesothelioma Clinical Trial May Be 'Home Run'
Fact Checked
Our fact-checking process begins with a thorough review of all sources to ensure they are high quality. Then we cross-check the facts with original medical or scientific reports published by those sources, or we validate the facts with reputable news organizations, medical and scientific experts and other health experts. Each page includes all sources for full transparency.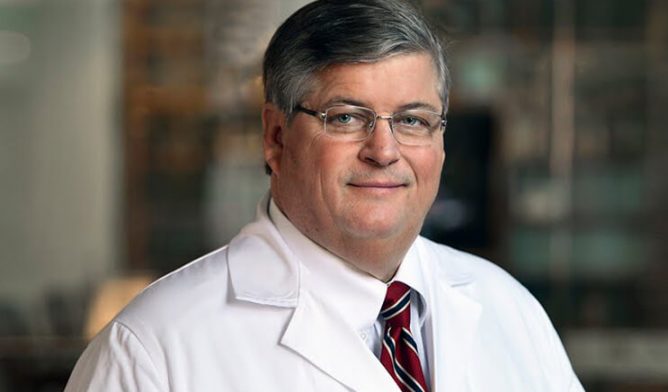 Thoracic surgeon and mesothelioma visionary Dr. David Sugarbaker already is thinking two steps ahead, anticipating the optimal utilization of this latest clinical trial drug combination.
That's what leaders do.
A phase II, multicenter clinical trial involving the antibody-drug conjugate anetumab ravtansine (BAY 94-9343) for patients with stage IV pleural mesothelioma opened recently with considerable expectations, raising hopes around the country.
The drug combines immunotherapy with cytotoxic therapy and targets mesothelin, a vulnerable tumor surface protein found in most mesothelioma patients.
Earlier studies show the drug's impressive effectiveness as a second-line treatment for tumors that progress after standard chemotherapy.
Sugarbaker wants to take it a step further.
"My approach would be to take this into the operating room. Imagine a complete macroscopic cytoreduction, 99.9 percent of the tumor has been removed. Now let's apply this new therapy to the relatively few cells that may remain," Sugarbaker told Asbestos.com. "This might be the home run we're looking for. In my mind, that would be the next step."
Sugarbaker: Searching for a Better Way to Treat Mesothelioma
Mesothelioma is the rare and aggressive cancer caused by asbestos exposure.
Despite recent therapeutic advances, it has no definitive cure. Microscopic tumor cells continue to evade even the best multidisciplinary treatment that includes aggressive surgery, chemotherapy and radiation.
Sugarbaker, who has pioneered the refinement of mesothelioma surgery in the last 25 years, is director of the Lung Institute and chief of thoracic surgery at Baylor College of Medicine in Houston.
He first carved his reputation in Boston at Brigham and Women's Hospital, making it the world's most acclaimed mesothelioma cancer center, before leaving in 2014. Now, he is building a bigger and better program at Baylor.
"Cytoreduction is still the fundamental part of mesothelioma treatment, when it's possible. You can debulk the vast majority of tumor cells," he said. "I'm very interested in these other therapies that could possibly complete the cytoreduction. It's very exciting."
Baylor College of Medicine is one of 20 sites in the U.S. recruiting patients with unresectable mesothelioma for the clinical trial that will be testing anetumab ravtansine for safety and efficacy in comparison to vinorelbine, a more traditional chemotherapy agent.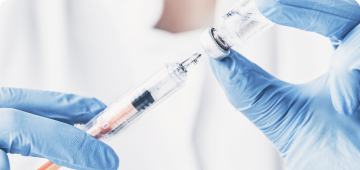 Clinical Trials for Mesothelioma Patients
Get help improving your prognosis by finding a mesothelioma clinical trial today.
Impressive Early Results of BAY 94-9343 Mesothelioma Trials
The drug showed a 50 percent response rate with manageable side effects in an earlier, phase I trial. The anti-tumor efficacy also corresponded with the amount of mesothelin expressed, showing better results than first-line therapies in many cases.
Only patients with an overexpression of mesothelin will be included in this trial, increasing the chances of a positive response.
"This is an exciting protocol for eligible patients," Sugarbaker said. "It is a very, very tight target. You won't be in the trial unless your tumor expresses the protein, which you know is actionable."
The drug works when its antibody binds to the mesothelin protein, then it delivers its chemotherapeutic agent directly into those cells without harming the nonmesothelin cells.
Global Mesothelioma Clinical Trial Will Enroll Hundreds
Researchers hope to enroll 210 patients. Patients will receive the drug every three weeks until the disease progresses, or they experience severe side effects.
Here are a few of the mesothelioma specialty centers recruiting patients:
The new drug showed success treating ovarian cancer. Mesothelin has become a target for breast, stomach and certain lung cancers.
The search for a reliable second-line treatment for mesothelioma is critical because the positive effects of standard chemotherapy often do not last very long, leaving patients with no proven options.
This trial is expected to have its primary outcome measurements by November 2017, although the study will continue until July 2019. Cancer centers from more than a dozen other countries also are participating.
Connect with a Mesothelioma Doctor
Find a Top Specialist Near You