Treatment & Doctors
Sugarbaker Touts New Clinical Study for Mesothelioma Patients
Fact Checked
Our fact-checking process begins with a thorough review of all sources to ensure they are high quality. Then we cross-check the facts with original medical or scientific reports published by those sources, or we validate the facts with reputable news organizations, medical and scientific experts and other health experts. Each page includes all sources for full transparency.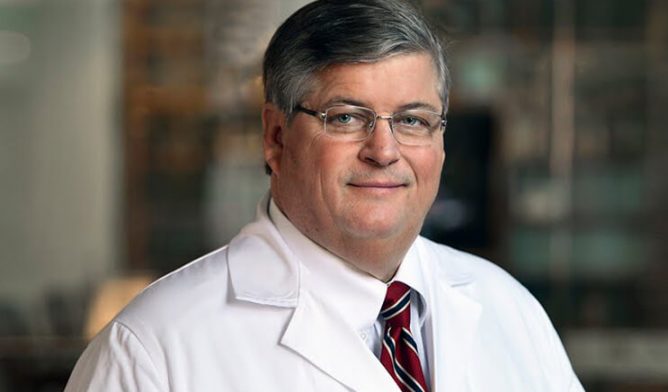 The Mesothelioma Treatment Center at the Baylor College of Medicine Lung Institute has opened a groundbreaking clinical trial combining cytoreductive surgery with a hyperthermic, intraoperative chemotherapy lavage.
Dr. David Sugarbaker, chief of thoracic surgery at Baylor and one of the world's foremost authorities on pleural mesothelioma, believes the study could lead to a major advancement in treatment options.
"The hope here, and it's a very reasonable hope, is that we can make a significant impact on long-term survival in a subset of patients," Sugarbaker told Asbestos.com. "It's an exciting approach."
Chemotherapy will involve cisplatin and pemetrexed, an effective combination commonly used with intravenous delivery but never before administered directly into the chest cavity alongside aggressive surgery.
The direct thoracic method is expected to maximize the tumor-killing benefits of chemotherapy while minimizing the common intravenous delivery side effects.
"The data is clear that this combination intravenously is the most effective chemotherapy regimen," Sugarbaker said. "Patients will be participating in potentially — and I underline potentially — a trial with the prospect of improved survival."
Sugarbaker, who is co-investigator of the study with colleague Dr. Shawn Groth, is the director of Baylor's Lung Institute and the Mesothelioma Treatment Center.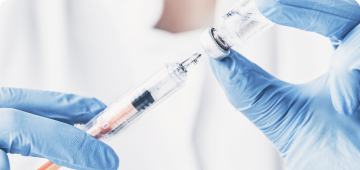 Clinical Trials for Mesothelioma Patients
Get help improving your prognosis by finding a mesothelioma clinical trial today.
Baylor Becomes a Mesothelioma Treatment Leader
Baylor's Mesothelioma Treatment Center already is one of the few places to treat pleural mesothelioma patients intraoperatively with cisplatin. The trial represents the first time it will be given in combination with pemetrexed.
The treatment center has successfully combined cisplatin with gemcitabine, another chemotherapy agent, as part of surgery. Sugarbaker wants to see how this latest combination compares.
Some surgeons treating peritoneal mesothelioma for years have touted the benefits of HIPEC (heated intraperitoneal chemotherapy) immediately following cytoreductive surgery in the abdomen.
The theory is the heated chemotherapy liquid permeating the cavity will kill any tumor cells in hard to reach places the surgeon missed.
Performing it in the thoracic cavity is more complex, though, because of the sensitivity of the internal organs involved and its effectiveness still is relatively unproven.
"I'm sure there are doubters. It's still relatively controversial in the abdomen, too, but data emerging is pretty strong," he said. "Where regional recurrence is the primary obstacle to long-term survival, it makes good sense to focus on regional therapy."
Ongoing Mesothelioma Trials at Baylor
The primary objective of the study will be to determine the maximum tolerated dosage of the cisplatin/pemetrexed combination and assess the overall and progression-free survival.
The Mesothelioma Treatment Center has set a goal of 36 patients for the study, hoping to finish by August 2018.
"This study expands on what we already know about surgery and chemotherapy for mesothelioma, and combines them in a new way…with the goal of reducing recurrence rates and improving survival and quality of life," Groth said in a press release from the Baylor Medical Center. "The heated chemotherapy fluid is effective at killing cancer and making the chemotherapy work better."
Baylor also has other ongoing mesothelioma clinical trials:
A phase II study of anetumab ravtansine for patients with unresectable pleural mesothelioma and high expression of mesothelin, a vulnerable, tumor-surface protein linked to cancer progression and resistance to chemotherapy. Anetumab ravtansine is an immunotherapy/chemotherapy combination that binds to the mesothelin protein without harming the nonmesothelin cells.
A phase I single-center trial measuring the effectiveness of the immunotherapy drugs durvalumab and tremelimumab used in conjunction with aggressive surgery. The drugs will be given two to three weeks before surgery, prompting a patient's own immune system to begin attacking the tumor before the operation.
"This one [cisplatin/pemetrexed] is pretty straight forward," Sugarbaker said. "I would advise patients to consider this protocol very carefully. Patients have a few studies here to choose from, and determine in which one they would be most comfortable."
Medically Reviewed by Top Mesothelioma Doctors
Free Mesothelioma Guide