Research & Clinical Trials
Latest Mesothelioma Clinical Trial Opens at Memorial Sloan Kettering
Fact Checked
Our fact-checking process begins with a thorough review of all sources to ensure they are high quality. Then we cross-check the facts with original medical or scientific reports published by those sources, or we validate the facts with reputable news organizations, medical and scientific experts and other health experts. Each page includes all sources for full transparency.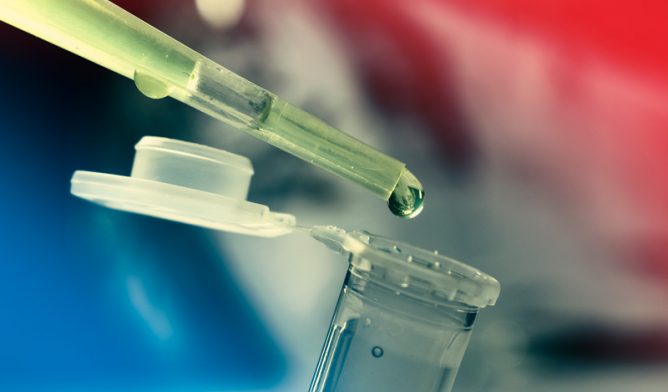 Memorial Sloan Kettering Cancer Center in New York City has opened its latest clinical trial for patients with pleural mesothelioma, studying the effectiveness of an immunotherapy and chemotherapy combination prior to aggressive surgery.
The novel feasibility study will determine if the use of Opdivo (nivolumab) with Alimta (pemetrexed) and either cisplatin or carboplatin — without delaying scheduled surgery — can significantly extend patient survival time.
The hope is to duplicate earlier effectiveness of that same combination with other cancers.
"It has been tried with promising results," Memorial Sloan Kettering thoracic surgeon Dr. Prasad Adusumilli told The Mesothelioma Center at Asbestos.com. "Let's wait and see what we learn here, but perhaps with this, we can prolong survival beyond standard treatment."
Adusumilli Leads Mesothelioma Program
Patients selected for the study will undergo two cycles of the Opdivo and chemotherapy combination prior to the extensive pleurectomy and decortication surgery.
The initial outcome measure will be the number of patients progressing to surgery within 30 days of the originally planned operation. Failure will be a toxicity-induced delay of surgery for more than 30 days.
Either Adusumilli or Dr. Valerie Rusch likely will be the primary surgeon involved in the study. The Cancer Center is expecting 35 patients in the clinical trial and an estimated completion by November of 2022.
Adusumilli is co-director of the mesothelioma program at Memorial Sloan Kettering, one of the top cancer centers in America.
More Clinical Trials at Memorial Sloan Kettering
Memorial Sloan Kettering has several other clinical trials, in various stages, for mesothelioma.
Trials at MSK include:
A targeted cancer vaccine, galinpepimut-S, combined with Opdivo. This phase I trial is aimed at patients expressing the protein WT-1, which often is found on the surface of mesothelioma tumor cells.
Genetically engineered T cells designed to target mesothelin, a cancer-cell surface protein. This form of immunotherapy includes the laboratory modification of a patient's own T Cells, a type of white blood cell, to attack the cancer.
Adding ADI-PEG 20, an investigational drug, to standard chemotherapy. The drug is designed to break down arginine, a nutrient that makes up proteins in various cancers.
Stereotactic body radiation therapy combined with avelumab immunotherapy. Avelumab targets PD-L1, another protein found on cancer cells, and earlier research showed that radiation may additionally strengthen the immune system.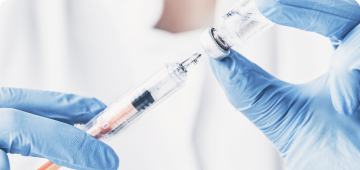 Clinical Trials for Mesothelioma Patients
Get help improving your prognosis by finding a mesothelioma clinical trial today.
Latest Trial Open to Surgical Patients
This latest combination trial is designed only for patients who qualify for surgery, which typically is less than a third of those diagnosed with pleural mesothelioma.
Also, anyone who has undergone prior chemotherapy or prior immunotherapy will not be eligible for the study.
Earlier studies with other cancers have tried using the immunotherapy and chemotherapy combination after surgery, but the effectiveness has not been significant.
"We have learned, more and more, that giving immunotherapy when the tumor is still there, it can educate the body's immune system better than after taking out the tumor," Adusumilli said. "It can better boost the long-term memory, so the cancer won't come back as easily."
The use of Opdivo has been met with mixed results in fighting cancer, much like other immunotherapy drugs. It has worked exceptionally well for some mesothelioma patients, but not for the majority, and not at all with others.
Opdivo is not yet approved for mesothelioma by the U.S. Food and Drug Administration. It's given only through clinical trials or special-use exemptions.
Pleural mesothelioma patient Gene Hartline in Central Florida credited Opdivo for extending his survival after standard-of-care treatment failed.
One recent study found that drugs such as Opdivo and Keytruda (pembrolizumab) benefit less than 13% of patients who have tried them.
Chemotherapy, which is part of standard-of-care treatment, has proven to extend survival, but often with serious side effects and only for a limited time.
"This [clinical trial] is important. We don't have the best long-term results with mesothelioma, and we need to learn more," Adusumilli said. "This trial doesn't compromise standard of care. It only adds a key immunotherapy that has shown promising results in other cancers. It's a feasibility study, so let's see where this takes us."
Connect with a Mesothelioma Doctor
Find a Top Specialist Near You