About Bryan Burt
Accolades

Board Certified in Thoracic Surgery

Team Leader

Pleural and Lung Cancer

Video-Assisted Thoracoscopic Surgery

Immunotherapy
Mesothelioma patients deserve an expert surgeon on their treatment team, and Dr. Bryan Burt trained under the best. He served his residency under Dr. David Sugarbaker, a leader in mesothelioma surgery and an internationally recognized pioneer in the field.
Now, Burt offers his expertise to mesothelioma patients at Baylor College of Medicine in Texas, where he is assistant professor of surgery. He also serves Baylor as director of general thoracic surgery research and associate chief of general thoracic surgery.
Caring for people with mesothelioma and other chest cancers is a privilege to Burt.
He offers two leading surgeries for pleural mesothelioma: Extrapleural pneumonectomy (EPP) and pleurectomy/decortication (P/D).
EPP, a technique Sugarbaker developed, is an aggressive mesothelioma surgery that removes an entire lung and several other chest structures affected by cancer.
P/D allows patients to keep their lungs intact. For this surgery, Burt first removes the lining of the lungs and any chest structures where the cancer has spread. Next, he removes any visible tumor growth from the chest.
Burt received his medical degree from Weill Medical College of Cornell University in New York. He completed residencies in general surgery and thoracic surgery at Brigham & Women's Hospital in Boston. He is board certified by the American Board of Surgery and the American Board of Thoracic Surgery.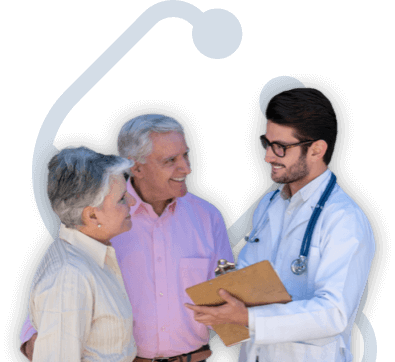 Get the Best Treatment
Get help connecting with Dr. Burt and find the treatment that's best for you or your loved one.
Get Help Now
In addition to mesothelioma, Burt has a clinical interest in lung cancer, esophageal cancer and cancers of the thymus. He is trained in video-assisted thoracic surgery (VATS), a minimally invasive technique that uses smaller incisions than traditional surgery and has a shorter recovery time. Burt performs 40-50 VATS procedures on early-stage lung cancer patients each year.
As director of general thoracic surgery research at Baylor, Burt focuses his research efforts on developing innovative therapies doctors can give to mesothelioma patients during surgery.
In 2016, the National Cancer Institute awarded him a grant totaling nearly $80,000 for his research titled, "Allogenic Antibody Therapy for Malignant Mesothelioma." He is investigating an immunotherapy technique that uses antibodies from healthy donors to treat people with mesothelioma. Burt plans to use the results of this laboratory study to develop an early-phase clinical trial for mesothelioma patients.
See More Top Mesothelioma Doctors
Disclaimer: Dr. Bryan Burt has no professional affiliation with Asbestos.com.

Get Help Contacting this Doctor
Find an Active Mesothelioma Clinical Trial
Find Now
5 Cited Article Sources
The sources on all content featured in The Mesothelioma Center at Asbestos.com include medical and scientific studies, peer-reviewed studies and other research documents from reputable organizations.
How did this article help you?
What about this article isn't helpful for you?
Did this article help you?
Thank you for your feedback.
Would you like to speak with a Patient Advocate?
Last Modified July 31, 2020