About George Simon
Accolades

Board Certified in Medical Oncology

Pleural and Lung Cancer

Team Leader

Works for Specialty Center

Excellence in Research
Simon was previously assistant director of clinical research for the Hollins Cancer Center at the Medical University of South Carolina, where he helped make the school a regional leader in handling thoracic malignancies.
He has studied thoracic cancers since his days at medical school in the late 1980s, but none of them has been as intriguing — or as challenging — as malignant pleural mesothelioma.
"Because [mesothelioma] is a relatively rare disease, there are only a few centers across the country with direct expertise treating [it]," he said in a South Carolina podcast. "We would like to offer that expertise in the diagnosis and treatment of mesothelioma."
He joined MD Anderson in 2014, adding to a cancer center already well-established in the mesothelioma community. Dr. Anne Tsao, in medical oncology, and Dr. David Rice, in thoracic surgery, are leaders in the field.
Previous Experience with Mesothelioma
Before South Carolina, Simon worked at the Fox Chase Cancer Center in Philadelphia, where he served as the director of thoracic oncology. He also worked as the director of mesothelioma research at the H. Lee Moffitt Cancer Center in Tampa.It was in Tampa where he co-authored the often referenced article, "Malignant Pleural Mesothelioma: A Comprehensive Review." As part of the conclusion in that article, he writes: "The disease is expected to increase in incidence until 2020, so awareness of this entity as a possible diagnosis should be heightened."
While he offers some hope in the improved treatment therapies regarding mesothelioma (MPM), he also casts some doubts over the commitment within the medical field to fully tackle the disease.
"MPM does not have one widely accepted treatment modality since none reliably results in cure. There is a striking lack of randomized, clinical trials comparing treatment regimens in this disease, due in part to the relatively low incidence," he writes.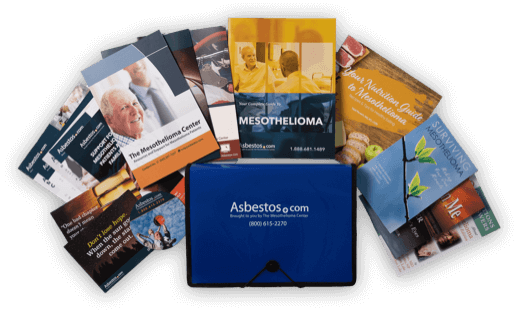 Get a Free Mesothelioma Guide
Free information, books, wristbands and more for patients and caregivers.
Get Your Free Guide
He also predicts that almost 72,000 cases of MPM are expected in the U.S. within the next 20 years, despite the dramatic drop in commercial use of asbestos, the primary cause of mesothelioma.
Simon sounded the alarm again that even the slightest exposure to asbestos fibers can be harmful to those who may be predisposed to the disease.
"Genetic predisposition for MPM may play a strong role, such that even minimal or apparently inconsequential asbestos exposure may lead to tumor development," he said.
Simon earned a reputation as a leader in lung cancer research. It was one of his clinical trials that led to the first individualized treatments for advanced lung cancer patients based upon the gene expression found in a patient's tumor.
During his stint at South Carolina, the center added six new clinical trials for stage IV lung cancer patients. Lung cancer is the leading cause of cancer-related deaths.
Simon received his degree from the Christian Medical College in Punjab, India. He completed a fellowship in medical oncology and hematology at the University of Colorado Health Sciences Center in Denver, then served as director of clinical investigation at the Denver school.
He has authored or co-authored articles in over 50 peer-reviewed publications, along with 13 book chapters.
See More Top Mesothelioma Doctors
Disclaimer: Dr. George Simon has no professional affiliation with Asbestos.com.

Get Help Contacting this Doctor
Find an Active Mesothelioma Clinical Trial
Find Now
1 Cited Article Sources
The sources on all content featured in The Mesothelioma Center at Asbestos.com include medical and scientific studies, peer-reviewed studies and other research documents from reputable organizations.
How did this article help you?
What about this article isn't helpful for you?
Did this article help you?
Thank you for your feedback.
Would you like to speak with a Patient Advocate?
Last Modified December 2, 2019