Peritoneal Specialist
A medical doctor who treats peritoneal mesothelioma, an asbestos-related cancer that develops in the peritoneum, which is the lining that covers the abdominal cavity.
Dr. John M. Kane III
Surgical Oncologist
Surgical oncologist Dr. John Kane III treats patients with peritoneal surface malignancies, including mesothelioma, at Roswell Park Comprehensive Cancer Center in Buffalo, New York.
Get in Touch
Get to Know Dr. John M. Kane III
In addition to his role as chief of melanoma and sarcoma services, Dr. John Kane III is a chair of surgical oncology and serves as the program director of the Surgical Oncology Fellowship program at Roswell Park Comprehensive Cancer Center. He also serves as an associate professor of surgery at the Jacobs School of Medicine and Biomedical Sciences at the University at Buffalo.
Kane first developed the cytoreduction and heated chemotherapy program in 2002 that he has used so successfully for peritoneal mesothelioma. Kane is well known for his personalized approach to surgical oncology, often lauded by patients for his ability to relate and put them at ease.
"Navigating through a cancer diagnosis and treatment can be very difficult for patients and families," he said. "They can be faced with tough decisions. It's something most people are not familiar with. I've been there. I've seen it firsthand."
Kane talks to patients about his own family. His mother was exposed to toxic asbestos through her grandfather's work. She died from mesothelioma 18 months after diagnosis. His father was a lifelong smoker who died from lung cancer.
"Fortunately, I was there to help them through it," he said. "I treat my patients like family members. There is no two-tiered system here. Whatever I would do for my family, I would do for my patients."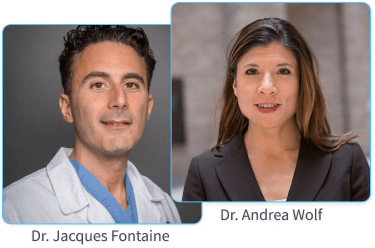 Find a Mesothelioma Specialist
Get specialized treatment from experienced mesothelioma doctors.
Kane serves as a member on the Executive Council of the Society of Surgical Oncology, as fellow of the American College of Surgeons, and a member of multiple surgical and oncologic societies, including the American Society of Clinical Oncology and the Association for Academic Surgeons.
He graduated from the Johns Hopkins University School of Medicine and did a residency and fellowship at the University of Pittsburgh. He completed another fellowship at Roswell Park before starting his career in Buffalo, New York.
Contact Dr. John M. Kane III
Specialties of Dr. John M. Kane III
Peritoneal mesothelioma
Hyperthermic intraperitoneal chemotherapy
Cytoreductive surgery
Clinical research
Dr. John M. Kane III's Experience and Medical Education
Roswell Park Comprehensive Cancer Center
Johns Hopkins School of Medicine (M.D.)
University of Pittsburgh (Residency)
University of Pittsburgh, Roswell Park Cancer Institute (Fellowship)
Awards and Certifications
Third Year Resident's Best Educational Surgical Rotation, University at Buffalo Department of Surgery (2010)
Roswell Park Golden Apple Award (2009 and 2005)
Teaching Excellence Award, University at Buffalo School of Medicine Commendation, 2006
Roswell Park Holyoke Award (2000)
Berlex Oncology Foundation Award, Clinical Pharmacology of Anticancer Agents Workshop (1999)
Hewlett-Packard Top Medical Graduate Award, Johns Hopkins School of Medicine (1991)
Publications of Dr. John M. Kane III
Chicago Consensus Working Group. (2020, June). The Chicago Consensus on Peritoneal Surface Malignancies: Management of Colorectal Metastases. Annals of Surgical Oncology.
Mitsis, D. et al. (2015, December). Exceptional Clinical Response to BRAF-Targeted Therapy in a Patient with Metastatic Sarcoma. Cureus Journal of Medical Science.