Pleural Specialist
A medical doctor who treats pleural mesothelioma, an asbestos-related cancer that develops in the pleura, which is the thin lining that covers the lungs and chest wall.

Dr. Todd Demmy
Thoracic Surgeon
Dr. Todd Demmy is an innovative thoracic surgeon at the Roswell Park Comprehensive Cancer Center in Buffalo, New York, treating patients with lung cancer and pleural mesothelioma. He is best known for pioneering minimally invasive techniques that have made surgery more tolerable for patients.
Quick Facts
Get to Know Dr. Todd L. Demmy
Thoracic surgeon Dr. Todd Demmy has received national and international acclaim for his work in developing minimally invasive treatment options that have helped the lung cancer program at Roswell Park Comprehensive Cancer Center grow in prominence.
Demmy performs video-assisted thoracoscopic surgery – even with complex tumors – that results in fewer complications and a speedier recovery for patients.
His technique has led to more effective regional lung chemotherapy, which is less toxic and provides a better quality of life for patients after surgery.
Demmy also treats patients with pleural mesothelioma and manages malignant pleural effusions. He serves as chair of thoracic surgery at Roswell Park and an associate professor of oncology and surgery at the University at Buffalo Jacobs School of Medicine and Biomedical Sciences.
His research interests include the use of regional lung chemotherapeutics and ways to improve advanced VATS techniques.
"The thing that motivates me on a daily basis is the ability to come to work and not only do things that are standard, but things that we actually develop, and are new and of high interest to doctors and patients, either because they are less invasive or novel," he said. "And we can offer treatments that just aren't available elsewhere."
Specialties of Dr. Todd L. Demmy
Thoracic surgery
Minimally invasive surgery
Video-assisted thoracoscopic surgery (VATS)
Pleural mesothelioma
Pleural effusions
Thoracoscopic pneumonectomy
Benign esophageal disease
Regional lung chemotherapy
Dr. Todd L. Demmy's Experience and Education
Roswell Park Comprehensive Cancer Center
University of Missouri Hospital and Clinics
Allegheny General Hospital (Fellowship)
Baylor College of Medicine (Residency)
Jefferson Medical College (M.D.)
Awards and Certifications
American Board of Surgery (Surgical Critical Care and Surgery)
American Board of Thoracic Surgery (Thoracic Surgery)
Board of Directors, American Association for Thoracic Surgery
U.S. News & World Report Top Doctor
New York State Top Doctors
Publications of Dr. Todd L. Demmy
Singh, A.K. et al. (2018, November 29). A pilot study of stereotactic body radiation therapy (SBRT) after surgery for stage III non-small cell lung cancer.
Yendamuri, S. & Demmy, T.L. (2012, April 16). Is VAMLA/TEMLA the new standard of preresection staging of non-small cell lung cancer? Journal of Thoracic and Cardiovascular Surgery.
Demmy, T.L. & Mayfield, W.R. (2012, April). Anvil extension technology in thoracic surgery. The Annals of Thoracic Surgery.
Demmy, T. et al. (2012). Optimal Management of Malignant Pleural Effusions (Results of CALGB 30102). Journal of the National Comprehensive Cancer Network.
Yendamuri, S. & Demmy, T.L. (2011). Lobectomy for patients with limited lung function. Seminars in Thoracic and Cardiovascular Surgery.
---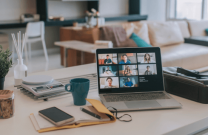 Browse Our Free Mesothelioma Webinars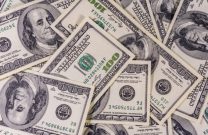 Access More than $32 Billion in Trust Funds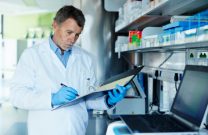 Find Active Mesothelioma Clinical Trials
---
Tell us what you think
Did this article help you?
How did this article help you?
What about this article isn't helpful for you?
Did this article help you?
Thank you for your feedback. Would you like to speak with a Patient Advocate?