About Miguel Alvelo-Rivera
Accolades

Pleural and Lung Cancer

10+ Years of Experience

Minimally Invasive Surgery
Patients don't easily forget great doctors.
Alvelo-Rivera — now at MidMichigan Health in Midland, Michigan — became the topic of discussion on the Cancer Survivors Network of the American Cancer Society website when a surgical candidate asked for advice about a possible esophagectomy.
Cancer survivor William W. Marshall still remembered his similar surgery and the care he received from more than a decade before. His online endorsement was ringing.
"I recommend wholeheartedly Dr. Miguel Alvelo-Rivera, an extremely talented young thoracic surgeon. He assisted Dr. James Luketich [in Pittsburgh] with my…surgery on May 17, 2003. He visited me daily, attended to my every need while I was a patient [there]. He was tireless. He was busy at the hospital from morning to night. I began to wonder if he ever slept."
William W. Marshall

Cancer Survivor

"I would highly recommend [Alvelo-Rivera] and would trust my body to him if I ever need another operation. He is highly skilled and trained in the latest laparoscopic techniques."
Alvelo-Rivera is a little older and a lot wiser today than he was in Pittsburgh — where he first honed his skills — but his attention to patients remains. He came to Midland after serving at the Henry Ford Health System in Detroit and the nearby Karmanos Cancer Institute at Wayne State.
He also spent several years at the Moffitt Cancer Center and Research Institute in Tampa.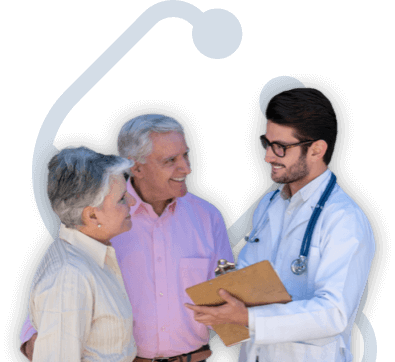 Get the Best Treatment
Get help connecting with Dr. Alvelo-Rivera and find the treatment that's best for you.
Get Help Now
Broad Interests
Alvelo-Rivera specializes in minimally invasive thoracic surgery, esophageal surgery, palliative procedures for lung cancer and esophageal cancers, and the multidisciplinary management of mesothelioma and lung and chest wall cancers.
"My philosophy of care is mainly based in that every patient has specific needs that should be taken into consideration when tailoring an approach to care," he said. "I also believe that we should focus not only on improving that patient's health, but to preserve or improve their quality of life as we do so."
He again worked with Luketich in 2003 to help publish a study on "Photodynamic Therapy as Palliation for Esophageal Cancer" in the Annals of Thoracic Surgery. They studied 215 patients, concluding that 85 percent of them received effective palliative care.
Alvelo-Rivera was part of the panel at the 2011 State of the Art Treatment of Gastrointestinal Cancers Seminar in Detroit. He spoke on "Surgical Management of Localized Esophageal Cancer."
He received his medical degree from the University of Puerto Rico Medical Sciences Campus, along with much of his postgraduate training before moving to Pittsburgh.
See More Top Mesothelioma Doctors
Disclaimer: Dr. Miguel Alvelo-Rivera has no professional affiliation with Asbestos.com.

Get Help Contacting this Doctor
Find an Active Mesothelioma Clinical Trial
Find Now
4 Cited Article Sources
The sources on all content featured in The Mesothelioma Center at Asbestos.com include medical and scientific studies, peer-reviewed studies and other research documents from reputable organizations.
Karmanos Cancer Center Adds Four Physicians. (2010, November 7). The Oakland Press.
Retrieved from: https://www.theoaklandpress.com/news/karmanos-cancer-adds-4-physicians/article_2a72a5aa-74eb-52c0-80bb-9d5fe5fee631.html
Litle, V.R., Luketich, J.D., Christie, N.A., Buenaventura, P.O., Alvelo-Rivera, M., McCaughan … & Fernando, H.C. Photodynamic Therapy as Palliation for Esophageal Cancer: Experience in 215 Patients. The Annals of Thoracic Surgery, 76 (55), 1687-93. doi: 10.1016/S0003-4975(03)01299-2

Marshall, W.M. (2011, February 10). Minimally Invasive Esophagectomy @ University of Pittsburgh Medical Center on May 17, 2003 and so far still cancer free. Message posted to Retrieved from: http://csn.cancer.org/
MidMichigan Health (2018, Dec. 12). Miguel Alvelo-Rivera, M.D.
Retrieved from: https://www.midmichigan.org/doctors/find-a-doctor-basic-profile/alvelo-rivera-miguel/#Profile
How did this article help you?
What about this article isn't helpful for you?
Did this article help you?
Thank you for your feedback.
Would you like to speak with a Patient Advocate?
Last Modified August 7, 2020