Pleural Specialist
A medical doctor who treats pleural mesothelioma, an asbestos-related cancer that develops in the pleura, which is the thin lining that covers the lungs and chest wall.
Dr. Miguel Alvelo-Rivera
Thoracic Surgeon
Dr. Miguel Alvelo-Rivera is a thoracic surgeon and key member of the comprehensive cancer care team at MidMichigan Health in Midland.
Get in Touch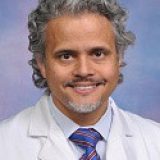 MidMichigan Medical Center-Midland Midland, Michigan (MI)
Get to Know Dr. Miguel Alvelo-Rivera
Dr. Miguel Alvelo-Rivera is a specialist in minimally invasive thoracic surgery and part of the multidisciplinary treatment team with MidMichigan Physicians Group.
He treats conditions throughout the chest area, including mesothelioma and lung cancer.
Alvelo-Rivera's minimally invasive approach includes robotic, endoscopic, bronchoscopy and thoracoscopy techniques.
As part of the cancer care team, he works closely with medical oncologists, interventional radiologists, pulmonologists and lung health navigators to ensure each patient received the best, personalized care possible.
Alvelo-Rivera also performs the more aggressive surgery needed to treat mesothelioma.
He previously served at the Henry Ford Health System in Detroit, the nearby Karmanos Cancer Institute at Wayne State and the Moffitt Cancer Center and Research Institute in Tampa, Florida.
While at Moffitt in 2009, he performed the state of Florida's first ever thoracoscopic pneumonectomy — a minimally invasive procedure — on a patient with lung cancer and severe emphysema.
Contact Dr. Miguel Alvelo-Rivera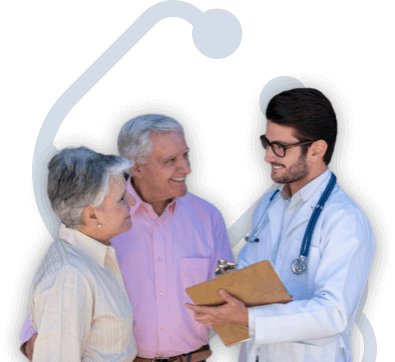 Talk to a Doctor About Your Diagnosis
We can help you or a loved one get in contact with Dr. Alvelo-Rivera and find the treatment that's best for you.
Specialties of Dr. Miguel Alvelo-Rivera
Minimally invasive surgery
Chest wall surgery
Tracheal surgery
Minimally invasive lobectomy and esophagectomy
Robotic surgery
Dr. Miguel Alvelo-Rivera's Experience and Medical Education
MidMichigan Health
Karmanos Cancer Institute
Henry Ford Health System
Moffitt Cancer Center
University of Pittsburgh (Fellowship)
University of Puerto Rico (Residency)
University of Puerto Rico, (M.D.)
Awards and Certifications
Esophageal Surgery Society
Society for Surgery of the Alimentary Tract
ACS Fellow
Publications of Dr. Miguel Alvelo-Rivera
Kilic, A. et al. (2008, April 24). Minimally invasive myotomy for achalasia in the elderly. Surgical Endoscopy.
Ashrafi, A. et al. (2007, January). Minimally invasive management of Boerhaave's syndrome. Annals of Thoracic Surgery.
Luketich, J. et al. (2003, October). Minimally invasive esophagectomy: outcomes in 222 patients. Annals of Surgical Oncology.