About Richard Berri
Accolades

Peritoneal Mesothelioma

Excellence in Research

Team Leader

Hyperthermic Intraperitoneal Chemotherapy

Board Certified in Surgery
Berri is the director of Surgical Oncology and Peritoneal Surface Malignancy Program at the Van Elslander Cancer Center in Michigan. He is a strong proponent of treating mesothelioma with cytoreductive surgery (CRS) followed by hyperthermic intraperitoneal chemotherapy (HIPEC).
A believer in multidisciplinary medicine, Dr. Berri thinks every patient benefits when doctors from multiple specialties disciplines work together to provide individualized treatment that is unique to the patient. Berri is known for his surgical skill and for his eagerness to collaborate with other specialists to deliver optimal care to his patients.
Peritoneal mesothelioma is a cancer within the lining of the thin membrane surrounding the abdominal cavity. It represents just 20 percent of all mesothelioma cases that are diagnosed. It is one of Berri's specialties.
Berri's expertise is in gastrointestinal surgical oncology with a specific focus on peritoneal malignancies of all kind. He has experience handling all cases of peritoneal carcinomatosis, including mesothelioma.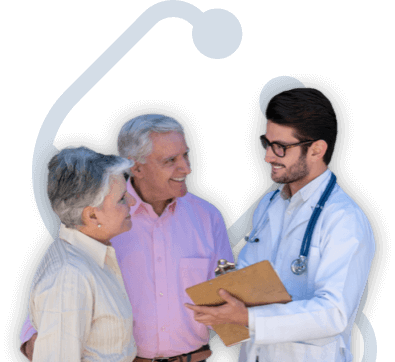 Get the Best Treatment
Get help connecting with Dr. Berri and find the treatment that's best for you.
Get Help Now
Cytoreductive Surgery and HIPEC Specialties
Much of his training came from MD Anderson Cancer Center in Houston before taking the lead in Detroit at St. John Hospital, the first facility in Southeast Michigan to offer the CRS and HIPEC combination.
"This procedure has been proven to extend the lives of patients and improve their quality of life," he said as part of a video seminar at the hospital. "It is a very good option."
The cytoreductive surgery he does removes all visible tumors from the peritoneal cavity. Hyperthermic intraperitoneal chemotherapy is then delivered directly into the abdomen at an increased temperature that makes it more effective.
"Patients with peritoneal carcinomatosis from any malignancy should at least be aware of this option and make an educated decision," he said. "For some, it's a very good option."
Berri has used his approach with different types of peritoneal cancer. The St. John Hospital, with four different centers, sees an estimated 3,000 cancer patients and 15,000 surgical cases annually.
According to his calculations, the CRS and HIPEC combination almost doubled the survival length for patients with peritoneal cancers.
Disclaimer: Dr. Richard Berri has no professional affiliation with Asbestos.com.

Get Help Contacting this Doctor
Find an Active Mesothelioma Clinical Trial
Find Now
4 Cited Article Sources
The sources on all content featured in The Mesothelioma Center at Asbestos.com include medical and scientific studies, peer-reviewed studies and other research documents from reputable organizations.
How did this article help you?
What about this article isn't helpful for you?
Did this article help you?
Thank you for your feedback.
Would you like to speak with a Patient Advocate?
Last Modified August 7, 2020