About Richard Kradin
Accolades

Pleural and Lung Cancer

Excellence in Research

Team Leader

Board Certified in Internal Medicine
Those specialties opened the door to other paths, which set him apart in the medical community.
Kradin, is also an associate professor at Harvard University, and the co-director of the Harvard Medical School post graduate study on Mind/Body Science.In 2008, he wrote a book entitled "The Placebo Response and the Power of Unconscious Healing," in which he used his broad training and scientific experience to examine the mind/body healing connections that are often overlooked. The book is an important teaching tool about the totality of the human condition. Researching his book "required a re-examination of virtually everything I had previously taken for granted with respect to medical therapeutics," Kradein said in a radio interview.
Richard Kradin M.D.

Placebo researchers have looked at all these things – the colors of pills, the size of pills, the administration of medications – all these things have an effect on efficacy. All these things have an effect on how people interpret their likely response."
During his career in medicine, he has contributed more than 200 articles and texts ,on a wide variety of topics.His most visionary research involved the medicinal "placebo effect." He was enthralled by how little was known or understood about the effect of placebos on the healing process.
The path to healing, according to Kradin, can take different roads. He talks of topics like "unconscious Healing," and brain/body relationships.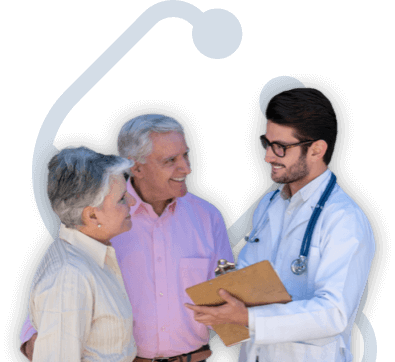 Get the Best Treatment
Get help connecting with Dr. Kradin and find the treatment that's best for you.
Get Help Now
Multidisciplinary Interests
Kradin established his theories through varied disciplines. He is trained in internal medicine, immunology, and pathology. He has studied and lectured on lung disease, heart disease, chronic fatigue syndrome, thoracic oncology and the mechanisms of placebo response.
His multidisciplinary interests also include both infectious and asbestos-related diseases like mesothelioma. In one 2006 report, he wrote a paper on "Pathological recognition of diffuse malignant mesothelioma of the pleura: the significance of the historical perspective as regards this signal tumor." In the report, he evaluated the historical increase in case reports for the disease.
"Knowledge of its continuing escalation underscores the importance of recognition of previously un-implicated or occult exposures for reasons of public health in both developed and undeveloped countries," he wrote.
At Massachusetts General, Kradin treats dyspnea, interstitial lung diseases, kidney cancer, lung cancer and pulmonary fibrosis.
After finishing his education at Jefferson Medical College in Philadelphia in 1976, Kradin completed residencies at MGH and Pennsylvania Hospital. He returned to MGH for a fellowship that included infectious disease pathology. He is board certified in pulmonary disease, anatomic pathology and internal medicine.
He believes that advances in medicine today are contingent upon educating and inspiring his peers to take more seriously the relationship between physical and mental sciences.
See More Top Mesothelioma Doctors
Dr. Richard Kradin's Publications
Both of Kradin's publications that deal with mesothelioma appear in Seminal Diagnostic Pathology: "Distinguishing Benign Mesothelial Hyperplasia from Neoplasia: A Practical Approach" and "Pathological Recognition of Diffuse Malignant Mesothelioma of the Pleura: The Significance of the Historical Perspective as Regards this Signal Tumor."
Disclaimer: Dr. Richard Kradin has no professional affiliation with Asbestos.com.

Get Help Contacting this Doctor
Find an Active Mesothelioma Clinical Trial
Find Now
3 Cited Article Sources
The sources on all content featured in The Mesothelioma Center at Asbestos.com include medical and scientific studies, peer-reviewed studies and other research documents from reputable organizations.
How did this article help you?
What about this article isn't helpful for you?
Did this article help you?
Thank you for your feedback.
Would you like to speak with a Patient Advocate?
Last Modified August 19, 2020