Peritoneal Specialist
A medical doctor who treats peritoneal mesothelioma, an asbestos-related cancer that develops in the peritoneum, which is the lining that covers the abdominal cavity.
Dr. James C. Cusack
Surgical Oncologist
Dr. James C. Cusack is a surgical oncologist, research scientist and director of the Peritoneal Surface Malignancy Program at Massachusetts General Hospital in Boston.
Get in Touch
Get to Know Dr. James C. Cusack
Dr. James Cusack has advanced the treatment of peritoneal mesothelioma cancer through his surgical skills, groundbreaking research in the Cusack Laboratory and in his role as an associate professor at Harvard Medical School.
He has produced impressive results with the combination of cytoreductive surgery and hyperthermic intraperitoneal chemotherapy, known as HIPEC, which he has used since 2011 and helped pioneer for various abdominal malignancies.
Cusak's clinical interests include colorectal, gastrointestinal, liver and peritoneal cancers.
He is director of the Massachusetts General Hospital Global Surgery Initiative and co-chair of the MGH Cancer Center Global Health Committee, allowing him to assist those in developing countries with acute health care needs.
The Cusack Laboratory, which is funded by the National Institutes of Health and the American Cancer Society, has focused on molecular mechanisms used in finding new targets for therapeutic intervention.
Cusack's goal is increasing the effectiveness of anti-cancer treatment and improving patient survival rates.
Contact Dr. James C. Cusack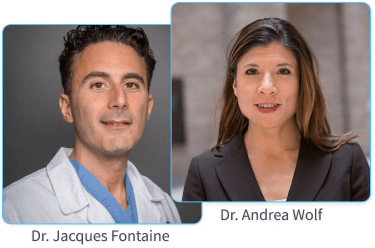 Find a Mesothelioma Specialist
Get specialized treatment from experienced mesothelioma doctors.
Specialties of Dr. James C. Cusack
HIPEC
Cytoreductive surgery
Research
Peritoneal mesothelioma
Liver cancer
Melanoma
Colorectal cancer
Merkel cell carcinoma
Dr. James C. Cusack's Experience and Medical Education
Massachusetts General Hospital
Brigham and Women's Hospital (Fellowship)
University of Texas MD Anderson Cancer Center (Fellowship)
Tufts Medical Center (Residency)
Emory University School of Medicine (M.D.)
Awards and Certifications
Patients' Choice Award
America's Top Surgeons
America's Top Doctors
MGH One Hundred
Boston's Super Doctors
Board certified in surgery
Mesothelioma Clinical Trials Under James C. Cusack, M.D.
A single-site clinical trial to assess the efficacy and safety of the LUM Imaging System for in-vivo imaging of metastases to the peritoneum with various cancers, including peritoneal mesothelioma.
Publications of Dr. James C. Cusack
Qwaider, Y.Z. et al. (2020, October 26). Infiltrating Tumor Border Configuration is a Poor Prognostic Factor in Stage II and III Colon Adenocarcinoma. Annals of Surgical Oncology.
Sell, N.M. et al. (2020, October 6). Ten-year survival after pathologic complete response in rectal adenocarcinoma. Journal of Surgical Oncology.
Panda, N. et al. (2020, February 1). Using Smartphones to Capture Novel Recovery Metrics After Cancer Surgery. JAMA Surgery.
Raoof, S., Deng, F. & Cusack, J. (2019, December 7). Abdomen distended by 31 L of cerebrospinal fluid: a peritoneal pseudocyst around a ventriculoperitoneal shunt. The Lancet.