About Scott Celinski
Accolades

Peritoneal Mesothelioma

10+ Years of Experience

Minimally Invasive Surgery

Hyperthermic Intraperitoneal Chemotherapy

Board Certified in Surgery
He concedes nothing to peritoneal mesothelioma, a rare and aggressive cancer with no definitive cure.
Celinski works at Surgical Oncology Specialists, a Baylor-Health Texas affiliate in Dallas, drawing from his 15 years of experience to provide the latest, most individualized care available.
"When you're dealing with tough cancers, even when the odds are not good, we do have people here who do very well," Celinski told Asbestos.com. "And in my mind, all of my patients are in the group that is going to do well unless there is something that tells me they are not."
Celinski sees a handful of peritoneal mesothelioma cases each year, often using a multimodal treatment approach that includes a meticulous, tumor-removing surgery followed by heated intraperitoneal chemotherapy (HIPEC). He has had good success with the combination.
"As long as things are going the way we're hoping, I expect our patients to do well," he said. "The counter argument is that I'm not going to lie to them. If something comes up that tells me they can't be in that group that does well, I'll let them know."
Diverse Medical Background
Celinski graduated from the Baylor College of Medicine in Houston. He served his residency in general surgery at George Washington University in Washington, D.C. He completed fellowships in surgical oncology, critical care and hepatobiliary surgery at the University of Pittsburgh and at George Washington.
Celinski often uses minimally invasive surgery to treat benign and cancerous diseases of the pancreas, bile ducts, liver, stomach, colon, spleen, thyroid and small intestine. He is board certified in surgery and surgical critical care.
He also has interests in melanoma, neuroendocrine tumors, adrenal cancers, gall bladder disease and laparoscopic surgery.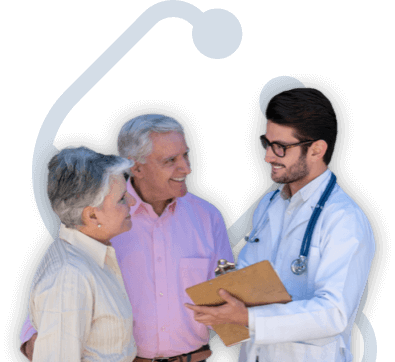 Talk to a Doctor About Your Diagnosis
We can help you or a loved one get in contact with Dr. Cameron and find the treatment that's best for you.
Get Started Today
Firm Believer in HIPEC
Celinski is a big believer in HIPEC after surgery for abdominal cancers such as mesothelioma. He calls the technique "shake and bake."
The procedure starts with extensive surgery to remove all visible cancer. Next, doctors pump a heated, high-dose chemotherapy solution into the abdomen to kill any residual cancer the surgeon may have missed. Doctors shake the patient to spread the solution before pumping it out after a short period of time to complete the procedure.
"It's heated to make it more effective, and while it's circulating in the belly, we are literally shaking the patient to make sure all of the surfaces are covered," he said. "It's hot and we're physically shaking them, so 'shake and bake.'"
Although HIPEC has been used in some form for more than two decades, many cancer centers still don't offer it. A large number of patients and surgeons are convinced of HIPEC's benefits, but some experts are critical of its effectiveness and the potential complications.
"There still are a lot of nonbelievers because there hasn't been a randomized clinical trial to prove it," he said. "But having seen patients go through it and do well, we know it's clearly helping them."
Celinski first learned the specialized procedure during his fellowship in Pittsburgh, where doctors use it extensively with peritoneal mesothelioma patients.
"We explain to patients that mesothelioma is a tough cancer to deal with, and it's a tough operation to go through, but we can get them feeling better," he said. "Chemotherapy in the belly allows you to use a much higher concentration level without it being significantly absorbed into your system. It works."
See More Top Mesothelioma Doctors
Disclaimer: Dr. Scott Celinski has no professional affiliation with Asbestos.com.

Get Help Contacting this Doctor
Find an Active Mesothelioma Clinical Trial
Find Now
1 Cited Article Sources
The sources on all content featured in The Mesothelioma Center at Asbestos.com include medical and scientific studies, peer-reviewed studies and other research documents from reputable organizations.
How did this article help you?
What about this article isn't helpful for you?
Did this article help you?
Thank you for your feedback.
Would you like to speak with a Patient Advocate?
Last Modified August 9, 2020