Peritoneal Specialist
A medical doctor who treats peritoneal mesothelioma, an asbestos-related cancer that develops in the peritoneum, which is the lining that covers the abdominal cavity.
Dr. Scott Celinski
Surgical Oncologist
Table Of Contents
Esteemed surgical oncologist Dr. Scott Celinski treats patients with peritoneal mesothelioma at the Baylor University Sammons Cancer Center in Dallas.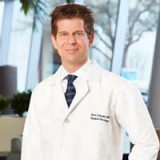 Surgical Oncology Specialists Dallas, Texas (TX)
Get to Know Dr. Scott Alan Celinski
Dr. Scott Celinski specializes in tough-to-treat abdominal diseases, including pancreatic, stomach, colon, liver and peritoneal mesothelioma cancers.
He believes strongly in the use of hyperthermic intraperitoneal chemotherapy, known as HIPEC, in combination with cytoreductive surgery.
The procedure, which is done only at select treatment centers, has improved treatment dramatically for several abdominal malignancies, extending survival for many patients.
"When you're dealing with tough cancers, even when the odds are not good, we do have people here who do very well," he said. "And in my mind, all of my patients are in the group that is going to do well, unless there is something that tells me they are not."
Celinski often uses minimally invasive surgery to treat both benign diseases and cancerous diseases such as mesothelioma. He also has an interest in melanoma, neuroendocrine tumors, adrenal cancers, gall bladder disease and laparoscopic surgery.
He is part of Surgical Oncology Specialists, a Baylor-Health Texas affiliate in Dallas, and draws from his 15 years of experience to provide the latest, most individualized treatment available.
Contact Dr. Scott Celinski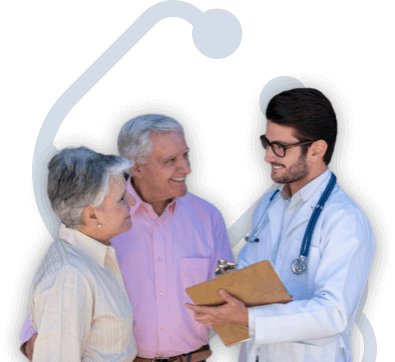 Talk to a Doctor About Your Diagnosis
We can help you or a loved one get in contact with Dr. Celinski and find the treatment that's best for you.
Specialties of Dr. Scott Alan Celinski
Peritoneal mesothelioma
Pancreatic cancer
Liver cancer
Colon cancer
HIPEC
Cytoreductive surgery
Minimally invasive surgery
Laparoscopic surgery
Dr. Scott Alan Celinski's Experience and Medical Education
Baylor Scott & White Charles A. Sammons Cancer Center
George Washington University Medical Center (Fellowship)
University of Pittsburgh Medical Center (Fellowship)
George Washington University (Residency)
Baylor College of Medicine (M.D.)
Awards and Certifications
American Board of General Surgery
American Board of Surgical Critical Care
Exemplary Commitment to Resident Operative Teaching Award (2017)
Castle Connolly Top Doctor (2016-2020)
D Magazine Best Doctor, Surgical Oncology (2-14, 2016-2020)
George Washington University Resident of the Year (2008)
Publications of Dr. Scott Alan Celinski
Mencio, M. et al. (2019, October 25). Factors contributing to unintentional parathyroidectomy during thyroid surgery. Proceedings, Baylor University Medical Center.
Mansour, J. et al. (2019, May). Management of asymptomatic, well-differentiated PNETs: results of the Delphi consensus process of the Americas Hepato-Pancreato-Biliary Association. Journal of International Hepato-Pancreato-Biliary Association.
Landry, C.S. et al. (2014, November). Biochemical prognostic indicators for pancreatic neuroendocrine tumors and small bowel neuroendocrine tumors. Gland Surgery.
Mayo, S.C. et al. (2011, June 17). Surgery versus intra-arterial therapy for neuroendocrine liver metastasis: a multicenter international analysis. Annals of Surgical Oncology.