Pleural Specialist
A medical doctor who treats pleural mesothelioma, an asbestos-related cancer that develops in the pleura, which is the thin lining that covers the lungs and chest wall.
Dr. Timothy Scott Blackwell
Pulmonologist
Table Of Contents
Dr. Timothy Scott Blackwell is a lung disease expert at Vanderbilt-Ingram Cancer Center in Nashville, Tennessee, where he serves as director of Allergy, Pulmonary and Critical Care Medicine.
What if doctors could predict which patients would get lung cancer and mesothelioma, find these diseases even before tumors grow, and stop them in their tracks before they do irreparable damage?
That's exactly what Timothy Scott Blackwell has in mind. And it isn't so far out of reach.
Blackwell, a professor of medicine, cancer biology and cell and development biology, as well as the director for the university's Center for Lung Research, is part of a large team of doctor-scientists analyzing lung diseases at the cellular level to see how they progress and respond to potential treatments.
Specifically, Blackwell and his colleagues are zeroing in on the connection between runaway inflammation and the development of cancer and other lung diseases like malignant pleural mesothelioma.
Dr. Blackwell has authored or co-authored nearly 200 publications, most of them on various lung cancers and treatments and trials for diseases of the lungs.
Contact Dr. Timothy Scott Blackwell
Focus on Asbestos and Mesothelioma
Inflammation is an immune system response to any invader, including viruses, bacteria or even toxic substances like asbestos. In the lungs, inflammation causes the formation of mucus and an increased blood supply. Although this is a normal process, if long-term inflammation goes untreated or doesn't respond to treatment, it eventually causes scarring and lung diseases. And, it is a perfect environment for tumors to grow.
Blackwell and his colleagues are studying the chemical NF-kappa-B and similar substances within immune system cells that signal the inflammation response to activate and promote tumor growth. The idea is to find ways to shut off or interrupt this signal, stopping unchecked inflammation as well as tumor formation and proliferation.
In addition, Blackwell and other researchers at Ingram Cancer Center are looking for biological compounds inside the body that might predict who will and won't get cancer. His team has been analyzing tissue from both smokers and non smokers to find cellular differences between each group so that researchers will not only be able to screen patients, but also tailor treatments to people who may get sick.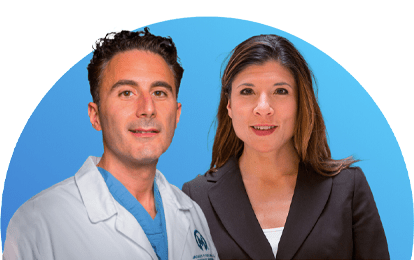 Find a Top Mesothelioma Doctor
Gain access to top mesothelioma doctors and get help scheduling appointments.
In addition to participating in research at Ingram, Blackwell is a board-certified internist specializing in diagnosing and treating lung diseases. Furthermore, he is a member of Ingram's mesothelioma, small cell lung cancer and non-small cell lung cancer teams that include pulmonologists, medical and surgical oncologists and thoracic surgeons.
Dr. Timothy Scott Blackwell's Publications
Tanjore, H, Cheng, DS, Degryse, AL, Zoz, DF, Abdolrasulnia, R, Lawson, WE, Blackwell, TS Alveolar epithelial cells undergo epithelial to mesenchymal transition in response to endoplasmic reticulum stress. J Biol Chem, 2011.
Polosukhin, VV, Cates, JM, Lawson, WE, Zaynagetdinov, R, Milstone, AP, Massion, PP, Ocak, S, Lee, JW, Bowler, RP, Kononov, AV, Randell, SH, Blackwell, TS Bronchial Secretory IgA Deficiency Correlates With Airway Inflammation and Progression of COPD. Am J Respir Crit Care Med, 2011.
Phillips, JA, Cogan, JD, Austin, ED, Larkin, EK, Markin, CR, Lawson, WE, Newman, JH, Loyd, JE, Blackwell, TS Differences in Average Age of Onset, Locus Heterogeneity, and Penetrance between Familial Pulmonary Arterial Hypertension and Familial Interstitial Pneumonia Can Predict the Success of Linkage and Whole Exome Sequencing in Discovering Disease-Causing Alleles. Proc Am Thorac Soc, 8(2), 205-6, 2011.