About Robert Ramirez
Accolades

Board Certified in Medical Oncology

Pleural and Lung Cancer

Works for Specialty Center

Excellence in Research
Medical oncologist Dr. Robert Ramirez knows the value of clinical trials when it comes to malignant mesothelioma.
He sees the hope they provide.
Ramirez is the associate director for cancer research at the Ochsner Health System in New Orleans, helping develop a clinical trial program that is among the finest in the country.
"We're always trying to make incremental advances with these tough-to-treat cancers like mesothelioma, and we make advances through clinical trials," Ramirez said. "My goal as a medical oncologist is to maintain or improve a patient's quality of life, and hopefully, that translates into living longer. Clinical trials are potentially a good way to do that."
Ramirez joined Ochsner in 2015 as part of an expanding thoracic oncology program that includes an emphasis on lung cancer, pleural mesothelioma and a widening research department.
"It's really a growing program here," Ramirez said. "I think this is clearly the best place to get cancer care in New Orleans and in the entire Gulf South region. The number of specialists we have is pretty impressive. In the thoracic oncology world, we are hands down the best place to get care."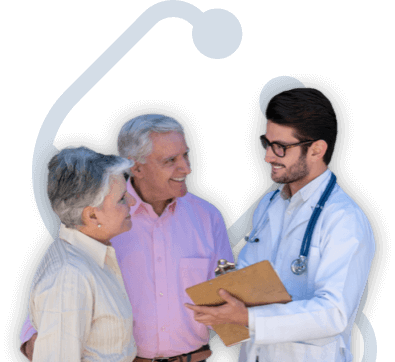 Talk to a Doctor About Your Diagnosis
We can help you or a loved one get in contact with Dr. Ramirez and find the treatment that's best for you.
Get Help Now
Clinical Trials at Ochsner Add to Great Care
Mesothelioma patients looking at clinical trials will have various options to explore at Ochsner.
A phase I clinical trial program looking at more than 30 novel drugs combinations for various diseases is opening at Ochsner. Mesothelioma will be among the diseases targeted.

The novel NCI Match Trial is designed to target particular genetic mutations rather than specific diseases. Mesothelioma patients may qualify for a drug specifically designed to combat their tumor-related genetic mutation.

Anetumab ravtansine (BAY 94-9343), an anti-body drug conjugate, will be tested for effectiveness in combination with standard chemotherapy on mesothelioma patients in a first-line setting.
"I encourage patients to try a clinical trial. I think they're beneficial, not just for a patient but for learning more about these diseases and how we can help patients in the future," Ramirez said. "I tell patients, even in 2016, we still don't know the absolute best way to treat this disease. Trials are how you make the advances."
Dr. Ramirez Is Part of Ochsner's Multidisciplinary Program
Ramirez is part of a multidisciplinary program at Ochsner that includes thoracic surgeons, pulmonologists and pathologists. They meet regularly to discuss each patient and design a personalized treatment plan.
Ramirez has clinical and research interests in non-small cell and small cell lung cancer, mesothelioma and neuroendocrine tumors of the lung and GI tract.
He is board certified in medical oncology and internal medicine. He is a member of American Society of Clinical Oncology, the North American Neuroendocrine Tumor Society and the International Association for the Study of Lung Cancer.
Ramirez earned his degree from the University of Medicine and Dentistry of New Jersey School of Osteopathic Medicine. He did his fellowship in hematology and medical oncology at the University of Tennessee Health Sciences Center, where he served as chief fellow.
He has written multiple peer-reviewed articles and spoken extensively on lung cancer and neuroendocrine tumors at national and international meetings.
"We're a high volume center," Ramirez said. "If you're a patient, you want a center and a staff that really understands a rare disease like this. You want a surgeon who does these complex operations regularly. You want a staff that knows how to treat them. We have that here."
See More Top Mesothelioma Doctors
Disclaimer: Dr. Robert Ramirez has no professional affiliation with Asbestos.com.

Get Help Contacting this Doctor
Find an Active Mesothelioma Clinical Trial
Find Now
1 Cited Article Sources
The sources on all content featured in The Mesothelioma Center at Asbestos.com include medical and scientific studies, peer-reviewed studies and other research documents from reputable organizations.
How did this article help you?
What about this article isn't helpful for you?
Did this article help you?
Thank you for your feedback.
Would you like to speak with a Patient Advocate?
Last Modified August 7, 2020