Doxorubicin was approved by the U.S. Food and Drug Administration (FDA) in 1995 and is used to treat a number of cancers, including breast cancer and lung cancer.
Study results show that the drug can extend the lives of mesothelioma patients. The results show even more improved survival times when it is used along with other chemotherapy drugs, but using such a combination has potential to cause long-term side effects.
It is important to consider the benefits and risks of chemotherapy with the guidance of your oncologist and the support of your loved ones.
How Is Doxorubicin Used?
Doxorubicin is administered intravenously. The duration of administration and the dosage will depend upon whether it is combined with another chemotherapy drug.
Some studies are also testing it in a heated chemotherapy capacity. In heated chemotherapy, surgeons put the heated drug inside the chest or abdominal cavity immediately following surgery to enhance contact with cancer growth.
Several forms of doxorubicin, including Adriamycin and Doxil, have been tested on people with mesothelioma. Doxorubicin hydrochloride (HCL) is sold under the brand name Adriamycin and is manufactured by Pfizer. Doxorubicin HCL liposome injection is sold under the brand name Doxil in the U.S. and as Caelyx in the U.K. and is manufactured by Janssen.
Doxorubicin Information
Name
Doxorubicin
Alternate Names
Adriamycin, Doxil, Caelyx, Doxorubicin Hydrochloride, Doxorubicin HCL, Rubex, Myocet
Manufacturer
Pfizer, Janssen Medical, Teva Parenteral Medicines, Bedford Laboratories, APP Pharmaceuticals
Dosage
75 mg/m² every three weeks
Administration Route
Infusion
Active Ingredient
Doxorubicin HCL
Drug Class
Anthracycline
Medical Code
J9000, J9002, Q2049, Q2050
Related Drug
Daunorubicin
Interacting Drug
Progesterone, turmeric, St. John's wort, paclitaxel, anti-seizure medications, calcium channel blockers, azole antifungals, rifamycins, verapamil, cyclosporine, dexrazoxane, cytarabine, sorafenib, cyclophosphamide, digoxin, streptozocin, saquinavir, stavudine, trastuzumab, zidovudine
Medical Studies
Clinical Trial of Intraperitoneal Hyperthermic Chemotherapy (HIPEC/IPHC)
FDA Warning
Heart toxicity, nausea and vomiting, secondary cancer, immune suppression, myelosuppression, phlebitis/thrombophlebitis, liver damage, fetal harm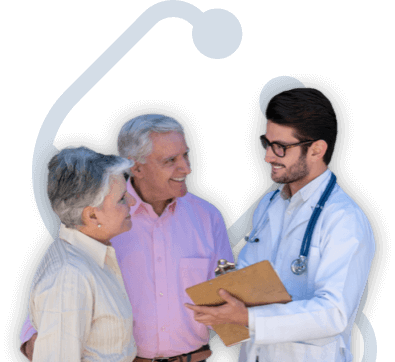 Find a Mesothelioma Doctor
Connect with top mesothelioma doctors and cancer centers to get the best treatment.
Find a Doctor
What Are the Side Effects of Doxorubicin?
The most common side effects of doxorubicin include hair loss, darkening of nails, nausea, vomiting, bruising, abnormal heartbeat and stomach pain. If you feel pain, itching, redness, swelling, blisters or sores near the injection site following administration, inform your doctor promptly.
Patients treated with doxorubicin also have a slightly elevated risk of developing leukemia or myelodysplastic syndrome (which can develop into leukemia) years after treatment. The risk of leukemia increases in patients treated with a combination of doxorubicin and other chemotherapy drugs. In a review of 8,563 breast cancer patients who received treatment with doxorubicin and cyclophosphamide, 45 developed leukemia or myelodysplastic syndrome.
Study Results
According to a review of mesothelioma clinical trials published in the journal Cancer, doxorubicin administered alone resulted in a median life span of seven to nine months. By combining it with other chemotherapy agents, median life span increases to seven to 13 months. Some people with mesothelioma have surpassed the median life expectancy by several years after combination chemotherapy. Patients with the epithelial cell type of mesothelioma tend to respond better to doxorubicin than patients with other cell types.
In one study, 67 peritoneal mesothelioma patients were treated with doxorubicin and the chemotherapy drugs paclitaxel and cisplatin. The patients achieved a median survival of 79 months, or about 6.5 years, and one patient lived past 12 years.
A small Japanese study on peritoneal mesothelioma patients published in 2010 confirmed these results. It studied the efficacy of the chemotherapy drug cisplatin alone and in combination with other chemotherapy agents. The study found that cisplatin was most effective in mesothelioma patients when it was combined with doxorubicin rather than with gemcitabine or pemetrexed, two other successful chemotherapy drugs.
An interesting case report of a nine-year survivor with pleural mesothelioma who responded well to combination chemotherapy with doxorubicin was published in 2012. The 67-year-old man was treated with the chemotherapy drugs etoposide, paclitaxel and pegylated liposomal doxorubicin hydrochloride (a form of doxorubicin that is more absorbed by tumors than normal tissues). The patient's follow-up continues, and CT scans indicate the cancer hasn't progressed for nine years.
Research continues to investigate the therapeutic benefits of doxorubicin for people with mesothelioma. Clinical trials in the United States and in other countries are ongoing.
Access More than $32 BIllion in Trust Funds
Learn How
18 Cited Article Sources
The sources on all content featured in The Mesothelioma Center at Asbestos.com include medical and scientific studies, peer-reviewed studies and other research documents from reputable organizations.
American Cancer Society (2011). Chemotherapy. Retrieved from: http://www.cancer.org/Cancer/MalignantMesothelioma/DetailedGuide/malignant-mesothelioma-treating-chemotherapy
American Cancer Society (2011). Doxorubicin. Retrieved from: http://www.cancer.org/Treatment/TreatmentsandSideEffects/GuidetoCancerDrugs/doxorubicin
Chemocare (2005). Chemotherapy drugs: Doxorubicin. Retrieved from: http://www.chemocare.com/bio/doxorubicin.asp
Cognetti, F., Ceribelli, An & Cecere, F.L. (2008). Clinical oncology of mesothelioma. In A. Baldi (Ed.), Mesothelioma from Bench Side to Clinic, pp. 347-356.
Food and Drug Administration (2011). Current drug shortages. Retrieved from: https://www.accessdata.fda.gov/scripts/drugshortages/
Food and Drug Administration (2011). FDA-approved drug products: Doxorubicin hydrochloride. Retrieved from: http://www.accessdata.fda.gov/scripts/cder/drugsatfda/index.cfm?fuseaction=Search.Search_Drug_Name
Jänne, P.A. (2003). Chemotherapy for malignant pleural mesothelioma. Clinical Lung Cancer, 5(2), pp. 98-106. Retrieved from: http://cigjournals.metapress.com/content/b13l5km75wq742q0/fulltext.pdf
Medline Plus (2011). Doxorubicin. Retrieved from: http://www.nlm.nih.gov/medlineplus/druginfo/meds/a682221.html
National Cancer Institute (2011). Cancer drug information: Doxorubicin hydrochloride. Retrieved from: http://www.cancer.gov/cancertopics/druginfo/doxorubicinhydrochloride
National Cancer Institute (2011). Dictionary of cancer terms: Doxorubicin. Retrieved from: http://cancer.gov/dictionary?cdrid=45140
Kim, S.T., et al (2010). The efficacy of the frontline platinum-based combination chemotherapy in malignant peritoneal mesothelioma. Japanese Journal of Clinical Oncology, 40(11), pp. 1031-1036. Retrieved from: https://academic.oup.com/jjco/article/40/11/1031/906872/The-Efficacy-of-the-Frontline-Platinum-based
Pfizer Inc. (2011). Doxorubicin hydrochloride for injection. Retrieved from: http://labeling.pfizer.com/ShowLabeling.aspx?id=530
Smith, R.E., Bryant, J., DeCillis, A., & Anderson, S. (2003). Acute myeloid leukemia and myelodysplastic syndrome after doxorubicin-cyclophosphamide adjuvant therapy for operable breast cancer: The national surgical adjuvant breast and bowel project experience. Journal of Clinical Oncology, 21(7): 1195-1204. Retrieved from: http://www.ncbi.nlm.nih.gov/pubmed/12663705
Yan, T.D., et al (2006). A systemic review on the efficacy of cytoreductive surgery combined with perioperative intraperitoneal chemotherapy for diffuse malignancy peritoneal mesothelioma. Annals of Oncology, 18, pp. 827-834. Retrieved from: http://annonc.oxfordjournals.org/content/18/5/827.full.pdf
Zarogoulidis, P., Mavroudi, M., Porpodis, K., Domvri, K., Sakkas, A., Machairiotis, N., … & Zarogoulidis, K. (2012). Pegylated liposomal doxorubicin in malignant pleural mesothelioma: A possible guardian for long-term survival. Journal of Onco Targers and Therapy, 5: 231-236. doi: 10.2147/OTT.S36915
Lerner, H.J. et al. (1983). Malignant Mesothelioma: The Eastern Cooperative Oncology Group Experience. Retrieved from: https://onlinelibrary.wiley.com/doi/abs/10.1002/1097-0142%2819831201%2952%3A11%3C1981%3A%3AAID-CNCR2820521102%3E3.0.CO%3B2-P
Cancer Connect. (n.d.). Doxil Associated with Fewer Heart Side Effects than Adriamycin in Multiple Myeloma. Retrieved from: http://news.cancerconnect.com/doxil-associated-with-fewer-heart-side-effects-than-adriamycin-in-multiple-myeloma/
Tomek, S. et al. (2003). Chemotherapy for malignant pleural mesothelioma: Past results and recent developments. Retrieved from: https://www.nature.com/articles/6600673
How did this article help you?
What about this article isn't helpful for you?
Did this article help you?
Thank you for your feedback.
Would you like to speak with a Patient Advocate?
Last Modified September 14, 2020