Combustion Engineering's History with Asbestos
Founded in 1912, Combustion Engineering was a leader in the development of fossil and nuclear steam supply power systems in the U.S.
In 1920, the company built its first headquarters building in lower Manhattan. The company's initial products were boilers and underfeed stokers (fuel systems for boilers) and dryers.
In the 1930s, the company worked on improving steam engines for locomotives. After a merger with Superheater Company, it worked on assemblies for power plants.
During World War II, Combustion Engineering built several asbestos-lined boilers for Liberty ships. After the war, the company began making other products including plastics, synthetic fibers and solvents.
As the company grew, so did its product list. It manufactured everything from cement to protective seals until 1990, when Asea Brown Boveri (ABB Group) — one of the world's largest electrical engineering companies — assumed control of Combustion Engineering's operations. By then, Combustion Engineering had already discontinued its use of asbestos.
The company's financial debt and lingering asbestos liability was inherited by ABB Group and nearly bankrupted the company in the early 2000s.
At the end of 2001, ABB increased the amount of funds set aside to handle future asbestos-related claims against Combustion Engineering from $470 million to $940 million. At that time, the company intensified its efforts to settle valid claims and dispute any that appeared invalid.
Development of the Combustion Engineering Asbestos PI Trust
In an effort to handle the debt and manage pending and future asbestos claims, Combustion Engineering filed for Chapter 11 bankruptcy on Feb. 17, 2003.
ABB and Combustion Engineering agreed on a pre-packaged Chapter 11 bankruptcy reorganization plan with representatives of Combustion Engineering's asbestos plaintiffs in November 2003.
After three years in bankruptcy court, the reorganization plan took effect on March 1, 2006. The plan established the Combustion Engineering Asbestos PI Trust with $1.43 billion to help settle any pending and future asbestos claims.
The current payment percentage is 25%, which is significantly higher than the majority of other asbestos trusts.
In addition to setting up a trust, ABB Group provided enhanced payment for claimants in the form of company stock and cash. The cash payments were made in installments from 2004 to 2009. These cash payments were estimated at $350 million.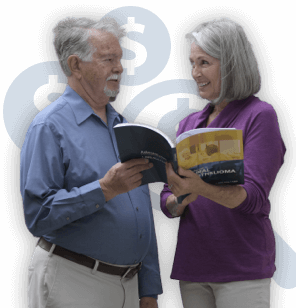 Exposed to Asbestos at Combustion Engineering?
Gain access to trust funds, grants and other forms of compensation for you or your loved ones.
Get Help Now
Asbestos Litigation Involving Combustion Engineering
Between 1990 and 2001, Combustion Engineering settled 204,326 asbestos cases for $865 million.
In November 2002, before filing for bankruptcy, the company had 111,000 legal claims pending. Many of the claims were the result of asbestos use as an insulation material inside welded boilers built before the 1980s.
Kenneth Wayne Jackson worked as a pipefitter at a Combustion Engineering plant in Chattanooga, Tennessee, from 1952 to 1986. Jackson developed mesothelioma and died of the disease. His widow filed a wrongful death lawsuit against several asbestos manufacturers. Before trial, all defendants had settled with the plaintiff except for North Brothers. In 2009, a Tennessee jury awarded the Jackson estate $1.4 million.

In May 2002, Combustion Engineering won an appeal of a verdict that held them 29% liable for a machinist's death caused by mesothelioma. For many years, Jerold Anderson worked at the Wisconsin Electric Power Company, which used six asbestos-lined boilers made by Combustion Engineering. Anderson's widow filed a wrongful death lawsuit against Combustion Engineering and several other asbestos manufacturers. She settled with all but Combustion Engineering, and a Wisconsin jury ruled it 29% liable. Upon appeal, Combustion Engineering argued the plaintiff failed to present sufficient expert testimony connecting Anderson's exposure to his disease, and the court affirmed.
Combustion Engineering's Asbestos Products
Combustion Engineering produced more than two dozen asbestos products, including:
A-1199 Insulating Cement
Asbestos Ropes
Block Stick
Boilers
Buck Stay Cement A1360
Calcrete 30 Insulating Cement
Casing Cement
Castablock Insulating Cement
Expansion Joint Material
Fibrous Adhesive
Griptex Mineral Wool Block
Gunisul
Hilite Insulating Cement
Hy-Temp. Flexible Cement
Kaiser Hard Top Insulating Cement
Kaiser M. Block
Kaiser Plastic Insulating Cement
Lite Wate 22
Lite Wate 50
MHD Finishing Cement
Permaseal Weathercoating
Pyroscat Fireproofing Cement
SDK 50 Cement
Stic-Tite Insulating Cement
Stirrup Cement
Super 711 Insulating Cement
Super Finish Insulating Cement
Super Finish Stick-Tite Ins. Cement
Super Stick-Tite Ins. Cement
Utility Thermal Finish Cement
WeatherKote Protective Air-Check
WeatherKote Protective Coating
WeatherKote Protective Duriseal
WeatherKote Protective Thermal Coat
Some of the asbestos used to line boilers was amosite asbestos, which is highly carcinogenic.
These asbestos-containing products were used in a number of different industries, but the U.S. Navy was a major buyer of the company's boilers and boiler products.
Combustion Engineering Occupations at Risk
The following occupations faced risk of exposure to Combustion Engineering's asbestos products:
Veterans of the U.S. armed forces
Shipyard workers
Boiler workers
Insulators
Pipefitters
Engineers
Power plant workers
Chemical plant workers
Factory workers
Metal workers
Lumberyard workers
Construction workers
Thousands of workers who were exposed to the asbestos in these products developed asbestos-related illnesses. Anyone who worked with these products should be alerted to their dangers.
10 Cited Article Sources
The sources on all content featured in The Mesothelioma Center at Asbestos.com include medical and scientific studies, peer-reviewed studies and other research documents from reputable organizations.
Combustion Engineering Asbestos 524 (g) PI Trust. (2019, July 5). Notice to Holders of Combustion Engineering TDP Claims.
Retrieved from: http://www.cetrust.org/wp-content/uploads/2019/07/CE-Notice-to-Holders-of-CE-TDP-Claims-Re-Proposed-Payment-Percentage-07-25-2019.pdf
Chattanoogan.com. (2009, September 22). Hamilton County Jury Returns $1.4 Million Verdict In Asbestos Case.
Retrieved from: https://www.chattanoogan.com/2009/9/22/159411/Hamilton-County-Jury-Returns-1.4.aspx
Fredenburgh, C. (2006, April 3). ABB Unit Finalizes Plan For Asbestos Claims.
Retrieved from: https://www.law360.com/articles/5956/abb-unit-finalizes-plan-for-asbestos-claims
Rose, T. (2005, December 21). Swiss firm settles U.S. asbestos lawsuits. ABB.
Retrieved from: http://articles.sun-sentinel.com/2005-12-21/business/0512200769_1_abb-asbestos-combustion-engineering
ABB. (2003, January 17). ABB and Combustion Engineering reach asbestos agreement.


Retrieved from: https://new.abb.com/news/detail/12780/abb-and-combustion-engineering-reach-asbestos-agreement
Court of Appeals of Wisconsin. (2002, May 21). Anderson v. Combustion Engineering Inc.
Retrieved from: https://caselaw.findlaw.com/wi-court-of-appeals/1135551.html
Langley, A. (2002, February 11). ABB Proposes a Settlement For All Asbestos Lawsuits.


Retrieved from: http://www.nytimes.com/2002/11/02/business/international-business-abb-proposes-a-settlement-for-all-asbestos-lawsuits.html
Verus. (n.d.) Combustion Engineering 524(g) Asbestos PI Trust. Retrieved from: http://www.cetrust.org/
How did this article help you?
What about this article isn't helpful for you?
Did this article help you?
Thank you for your feedback.
Would you like to speak with a Patient Advocate?
Last Modified June 19, 2020