Asbestos Exposure & Bans
Mesothelioma Lawsuit Reveals Rare Case of Short Asbestos Exposure
Fact Checked
Our fact-checking process begins with a thorough review of all sources to ensure they are high quality. Then we cross-check the facts with original medical or scientific reports published by those sources, or we validate the facts with reputable news organizations, medical and scientific experts and other health experts. Each page includes all sources for full transparency.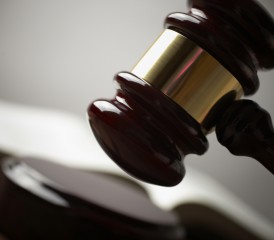 Roger Hammett was awarded $1.45 million on Thursday after a jury ruled that his mesothelioma cancer was caused by asbestos exposure from a job that he held 45 years ago. The case also revealed something interesting that is not often seen in most mesothelioma cases: Hammett developed mesothelioma after only working 67 days around asbestos.
The December 15 verdict may provide Hammett with some justice now that he is only expected to live for one more year, but it may also provide some clarity into the relationship between asbestos exposure and this aggressive cancer.
Mesothelioma is a rare disease of the lining of the lungs that is primarily caused by asbestos exposure. It is often associated with industrial workers, asbestos factory workers, miners, Navy veterans and construction workers. In the case of Hammett, about two months of exposure yielded the same effect as many other patients who worked with asbestos for years.
In 1966, he worked on a ship known as the SS Seattle, which traveled from Seattle, Washington, to Anchorage and Kodiak Island, Alaska, and back. During this 67-day period, he states that he was exposed to asbestos, which caused his mesothelioma decades later. The jury agreed that his asbestos exposure during his service on the SS Seattle was to blame for his cancer, despite the short period of exposure.
Understanding Asbestos Exposure
Mesothelioma and other asbestos-related diseases are caused after asbestos fibers are ingested or inhaled. Because of the structure and composition of these fibers, the body has a difficult time getting rid of them. Over the course of many years, the fibers react with and scratch the lining of the lungs or other organs causing significant damage.
After 20 to 50 years, this damage can eventually develop into mesothelioma. More commonly, this process occurs when an employee works for years within an environment where asbestos is present. For example, asbestos miners, ship builders and steel workers all work in environments with known asbestos exposure. Because employees tend to work in these fields for years, they eventually inhale or ingest enough asbestos to develop cancer later in life.
Each case of mesothelioma is different, and the development of the cancer is dependent on the type of exposure, the duration, prior health and medical issues, lifestyle choices and other factors. No exact amount of asbestos exposure has yet been linked to the development of cancer. We are all exposed to some trace amounts of asbestos in our daily lives, but these amounts are rarely enough to cause cancer.
According to the Environmental Working Group (EWG), about 3 percent of mesothelioma cases involve exposure of less than three months. One study found the shortest asbestos exposure period on record to cause mesothelioma was a mere 16 hours of exposure. Such a rare and limited exposure period may provide context as to how dangerous the toxic material can be.
By most accounts, Hammett's case is fairly unique when compared to other patients who develop mesothelioma after years of working in an at-risk occupation. His unfortunate diagnosis falls within the rare 3 percent of patients who contract mesothelioma following less than three months of exposure.
Some first responders to the World Trade Center on September 11, 2001 are among this 3 percent group. Immediately after the 9/11 attacks on the World Trade Center, rescue workers hurried to Ground Zero where asbestos fibers were plentiful in the air. While assisting in the rescue, recovery and cleanup, some first responders received significant amounts of asbestos exposure.
Deborah Reeve, a 41-year-old first responder, died from mesothelioma just a few years after exposure. Some accounts list her direct exposure to asbestos at about eight months. Another 9/11 first responder, Robert Oswain, died of mesothelioma in May 2010 and his only known exposure to asbestos took place in the 9/11 aftermath. Like Hammett, these developments of mesothelioma did not reflect an extensive career in an occupation known for asbestos exposure.
Asbestos has been present at countless jobsites and in thousands of products throughout the United States. Since scientific evidence of its link to cancer was substantiated in the in 1960s and 1970s, the toxic substance has been used less frequently. Currently, the United States regulates asbestos but has failed to ban the toxic material. Because of the cancer's long latency period, cases of mesothelioma are still arising today from exposure that took place during the decades when asbestos use was rampant.
Free Mesothelioma Resources
Get Access to Free Resources for Patients & Loved Ones